Slot Manager
Slot Your Airline for Success
With increasing airport congestion and evolving industry regulations, airlines must manage their slots both confidently and proactively. As critical strategic assets, they're often extremely expensive and hard to secure, so it's crucial not to put them at risk.
Airlines who are slow to react can potentially stand to lose slot opportunities to competitors and new entrants.
Manage Your Slots as Strategic Assets
Slot Manager provides powerful tools to manage, monitor and expand your slot portfolio. By automating any required changes, airlines can manage their slot portfolio efficiently with improved asset utilization.
In comparing historical slots with schedule requirements, Slot Manager allows airlines to identify slots required for future schedules and minimize the chances of losing valuable historic slots. Also, by significantly reducing the time required to generate and send slot requests, airlines can expedite approvals and avoid both fines and penalties.
Product features
Full support for IATA standards and processes
Ensure slot submissions, returns and day-to-day requests are complete and accurate according to IATA standards and processes for slot management.
Automatic message processing
Automate the handling and processing of straightforward messages. Free up time to focus on more critical issues and track inbound and outbound messages.
Automated transmission from AutoSlot
Avoid penalties by ensuring appropriate slot requests are automatically transmitted when operations makes schedule changes. Eliminate the risk of sending manual messages in a busy, time-critical environment.
Full visibility with reports
Generate a wide range of reports, both manually and automatically, for full visibility of your slot portfolio, including slot usage, discrepancies, comparisons and portfolio analysis.
Employ the Most Widely Used System for Managing Slots
Slot Manager is the airline industry's most widely used system for managing slots at IATA Level 3 and Level 2 airports worldwide. In fact, millions of slots are managed using Slot Manager every season by our large community of airlines with slot portfolios at the world's busiest airports.
If you have additional questions about Slot Manager or would like to learn more about Sabre, please contact us.
Recommended Content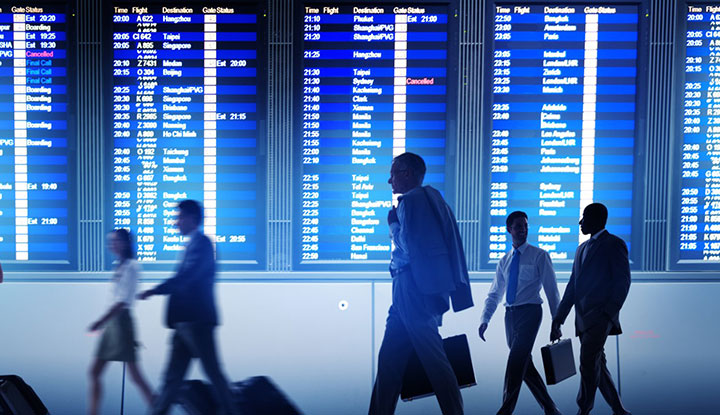 Intelligent Planning & Scheduling
Learn how your airline can successfully accomplish end-to-end planning optimization.