Radixx Go®
Deliver better airport experiences to boost loyalty while lowering costs
Flying can be a strenuous process for travelers. Manual agent workflows and long airport queues are common pain points in the travel journey. To improve the experience and boost satisfaction, airlines need smart solutions to streamline operations while keeping costs down.
Upgrade operations and elevate the passenger experience
Radixx Go is a more efficient, cloud-based departure services system that increases customer satisfaction, lowers operational costs, and drives ancillary sales at the airport.
Radixx Go Touch empowers agents with a mobile application that virtually eliminates the need for counter space and dramatically reduces traveler queues.
Radixx Go Touchless uses biometric technology and facial recognition to make contactless departures possible for check-in, bag tagging, and bag drops.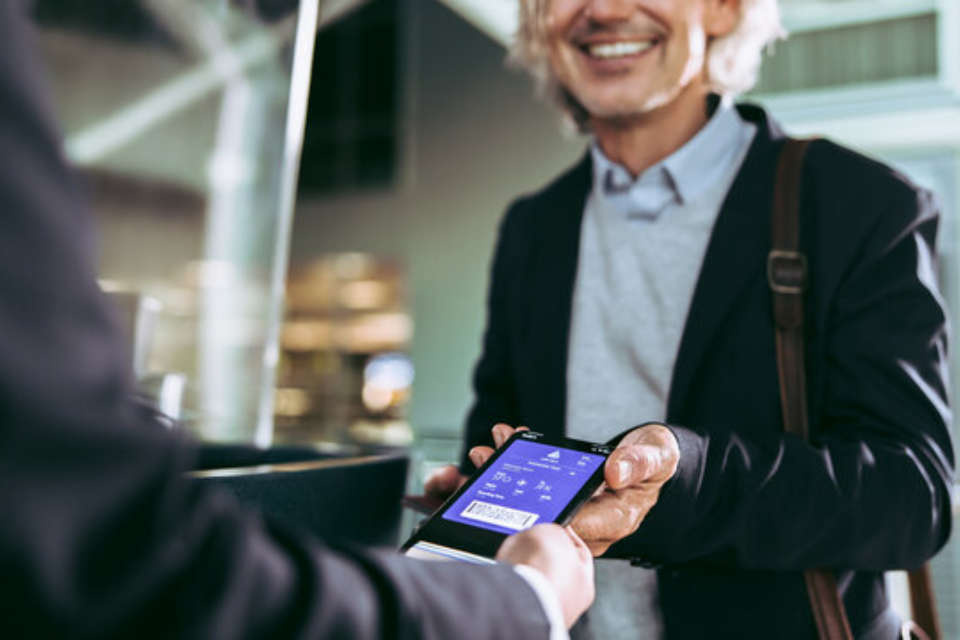 $383,000 reduction in annual gate rate charges per desk
Using Radixx Go, airlines have reduced the time between consecutive boarding scans to as little as two seconds.
Radixx Go Touch enables airlines to go completely remote, thoroughly modernizing their airport operations. By eliminating the need for counter space, airlines can reduce annual gate rate charges by $383K USD per desk.
Product features
Increase customer touchpoints
Maximize ancillary revenue with increased retailing touchpoints at the airport.
Maximize airport efficiency
Decrease passenger processing times with streamlined departure flow management.
Reduce operational costs
Reduce counter space by integrating web, mobile, and biometric solutions.
Empower customer service
Decentralize operations and reduce passenger queues with self-service solutions.
Contact us
To find out how our Radixx products will fast-track your airline's retail transformation, contact us using the form below.