Fares Manager and Fares Optimizer
Achieve Intelligent Airline Pricing via Automation
Over the past decade, airlines have witnessed a huge increase in fare volumes. At the same time, the increased frequency of fare changes – often on an hourly basis – has strained manual pricing analysis. The result is late and less than optimal responses to the actions of other carriers.
For airlines to remain competitive, they need to sense and respond to the market quickly so they can implement intelligent pricing recommendations.
Optimize Strategic Pricing Decisions
Fares Manager and Fares Optimizer are invaluable products that bring integrated end-to-end automation and intelligence to airline pricing. Together, they increase analyst productivity and improve revenue opportunities by reducing uncompetitive published prices.
Fares Manager helps airlines proactively manage their fares and monitor competitors' fare activity to ensure the right market position at all times. Fares Optimizer allows airlines to further refine fares by target segment and adjust the restrictions or value of a fare in near real-time.
Product features
Proactive fare management
Manage fares, footnotes and rules across all markets and proactively identify opportunities for promotions or upsell.
Automated fare filing
Automatically adjust fare rules through industry-first integration with ATPCO.
Competitive benchmarking
Access fare visualization and alerts to easily compare fares with competition.
Analytical recommendation engine
Optimize pricing at the total fare level based on seasonality, competitor activity, segment and market context in near real time.
Contract management
Efficiently manage private contract fares through a collaborative workflow across departments in Contract Manager.
Realize the Benefits of Agile Pricing
By allowing airlines to quickly sense and respond to competitor pricing actions, Fares Manger and Fares Optimizer can deliver up to 0.5% incremental revenue opportunities annually. In addition, automated benchmarking in Fares Optimizer can drive up to 90% efficiency gains compared to manual pricing processes.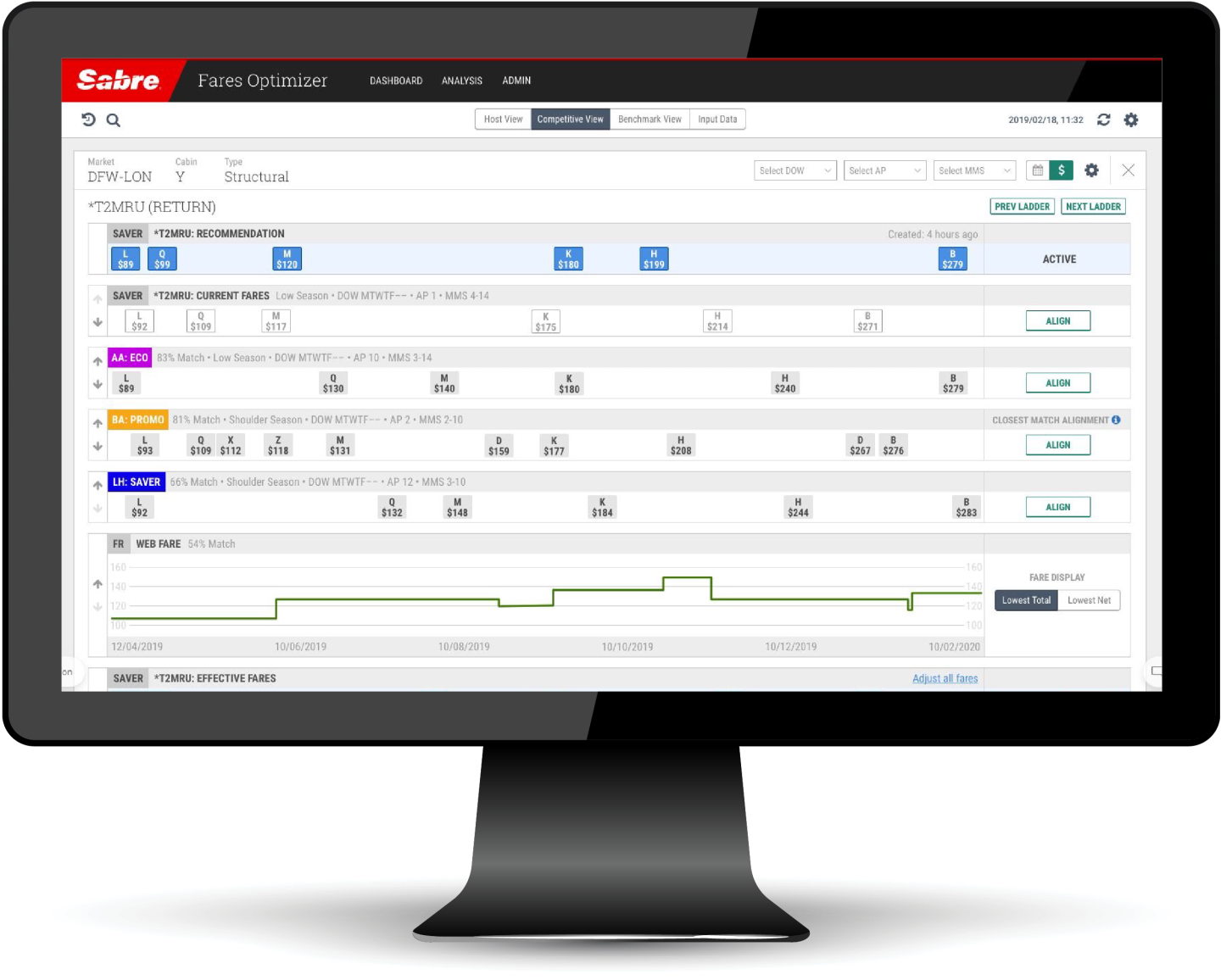 If you have additional questions about Revenue Optimizer or would like to learn more about Sabre, please contact us.
Recommended Content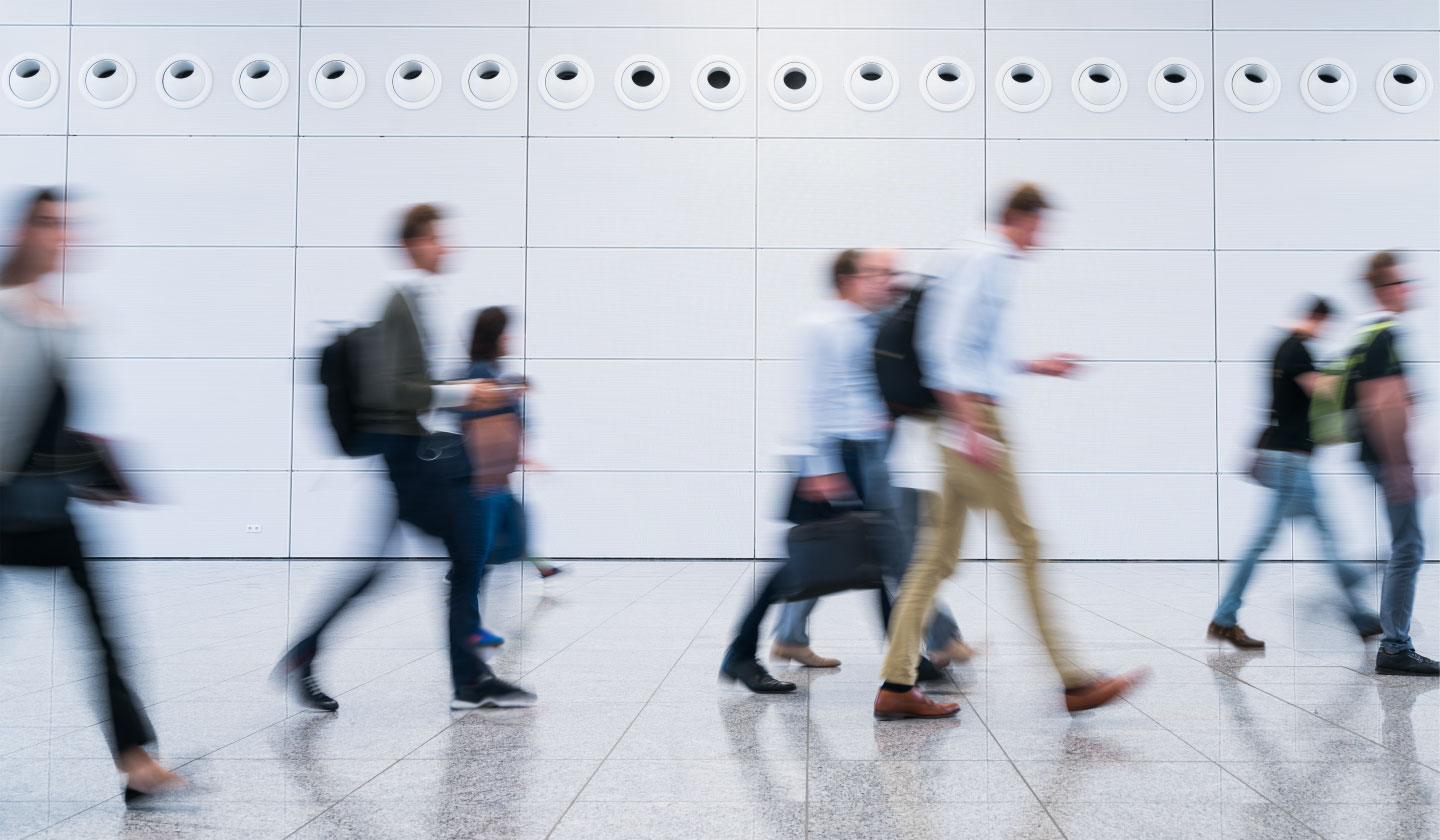 End-to-End Pricing and Revenue Management Solutions
Make intelligent retailing a reality with Fares Optimizer, Revenue Optimizer and Dynamic Availability.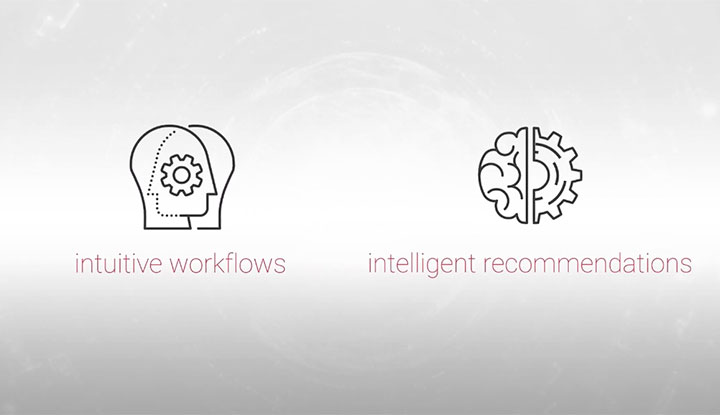 Sabre Fares Optimizer
Empower your airline to deliver ideal fares by target segment and proactively adjust fare values in near real time.
Sabre Dynamic Availability
Actively sense and respond to airline market conditions with optimized pricing.