Sabre Intelligence Exchange®
Tap the Airline Industry's Most Comprehensive Real-Time Data Integration Solution
Data is a powerful resource that can help airlines respond quickly to competitors as well as changing market conditions. Unfortunately, they often struggle to organize and analyze their massive data sets.
To prosper, airlines need best-in-class tools to refine data and unlock insights that can build business and create value.
Increase Relevant Data-Driven Insights
The Sabre IX® platform connects and enriches distinct data sets from various airline and outside data sources in real time to power business applications. It automatically detects triggers, understands context and takes relevant actions based on each particular situation.
As a result, airlines gain greater visibility into their data, allowing them to realize valuable insights and achieve consistent business outcomes.
What our customers are saying
Sabre's Intelligence Exchange® platform with Professional Services has completely changed IT's ability to innovate, which has made a significant positive impact on our business.

Dave Manners, Manager, Business Automation – Etihad
Intelligence Exchange® will continue to support engagement with our customers and drive performance for our business.

Shane Tackett, Vice President, Revenue and Ecommerce – Alaska Airlines
Product features
Airline-specific meta model
Manage robust and extensible data domains using a common meta model that makes the platform data-source agnostic.
Intuitive rules engine
Build, maintain and execute business rules easily using a graphical user interface.
Integrated event publishing
Execute events automatically or via manual intervention to a variety of Sabre and third-party applications.
Community-funded model
Drive roadmap priorities and leverage a pool of community-funded investment.
Production-proven solution
Deploy the system used by more than 40 airlines, serving more than a quarter of the world's combined passenger volumes.
Professional services
Redirect human capital and deploy solutions faster than competitors with a custom partnership to optimize IT.
How it works
The Sabre IX® platform takes in information from across the airline enterprise by enriching data from multiple domains: baggage, booking and ticketing, crew, customer, departure control, inventory, operations and seats. It then brings this data together in a single location for the airline can take action to improve revenue, personalize the customer experience and ensure a seamless day of travel experience.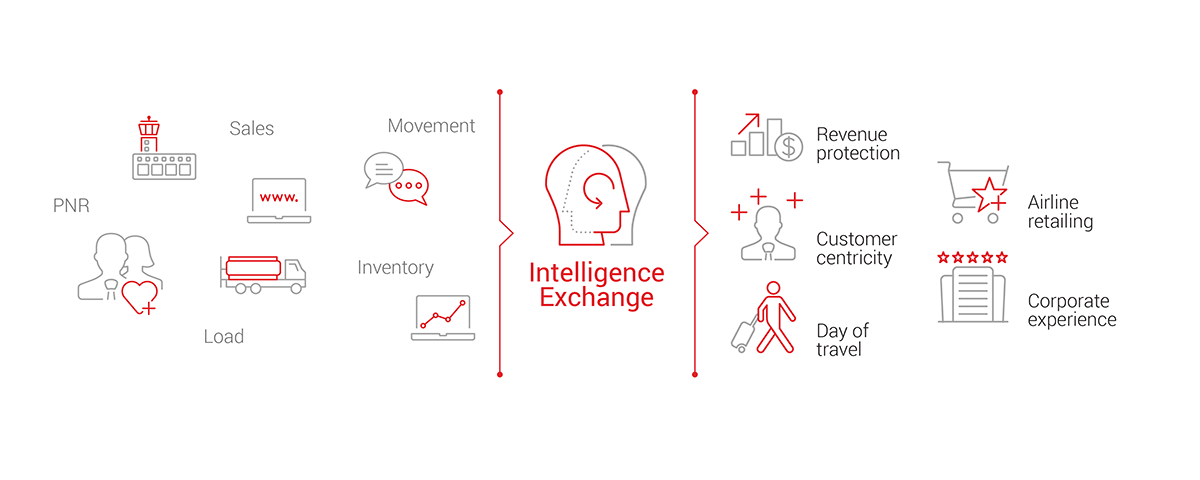 If you have additional questions about Intelligence Exchange or would like to learn more about Sabre, please contact us.
Learn more about Intelligence Exchange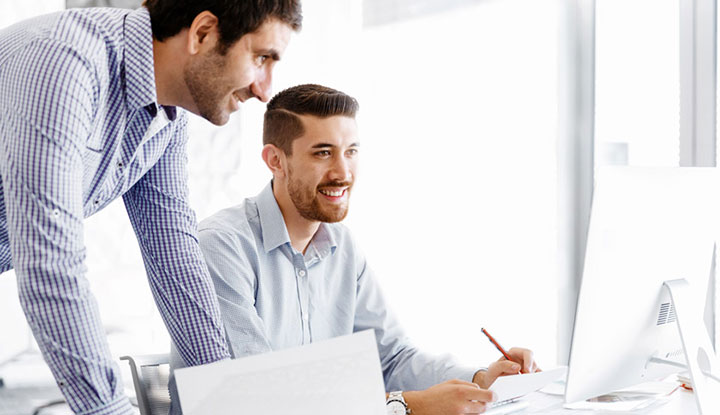 A Bite-Sized Guide to Sabre Intelligence Exchange
Read how connecting the airline enterprise enables more intelligent actions.