Digital Experience
Create a Unique Online Brand Experience
It's estimated that millennials will soon make up 50% of business travel. Furthermore, 85% of future customer interactions with enterprises won't involve human beings.
In order to stay relevant and maximize revenue going forward, airlines need efficient and effective solutions for creating an engaging customer experience across all digital touchpoints.
Embrace Next-Generation Airline E-Commerce
Digital Experience provides airlines with advanced tools to develop customer-centric retailing and generate more transactional revenue. It's all enabled through a fully responsive, Sabre-powered eCommerce website too.
By creating a distinctive brand experience, Digital Experience allows carriers to deliver consistent, personalized air and non-air offers in their online storefronts.
Product features
New revenue stream creation
Maximize revenue with relevant travel offers.
Personalized offers to enhance loyalty
Personalize offers to increase customer conversion, retention and loyalty.
Consumer-grade retailing
Manage your airline's digital storefront and own the user experience.
Engaging, customer-centric experience
Deliver a consistent experience across the entire customer journey.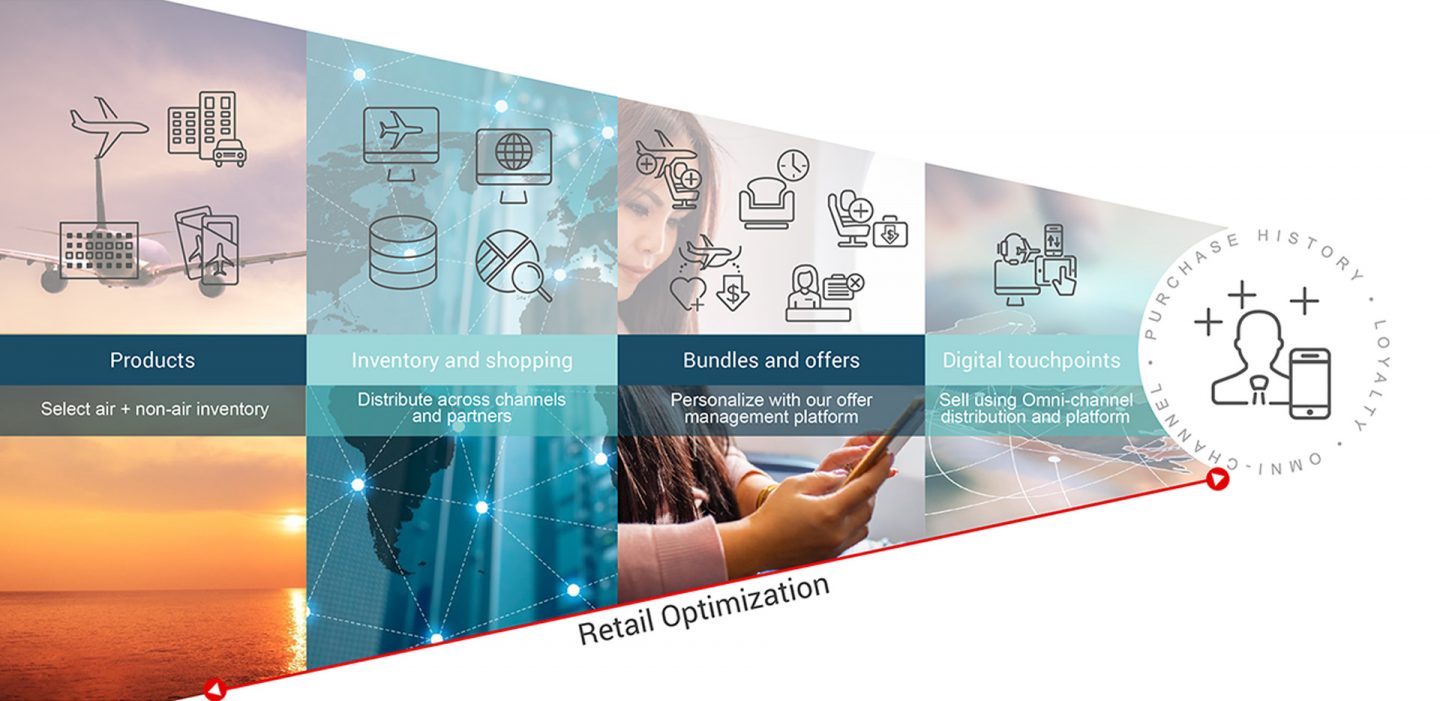 Optimize the Retail Experience
Digital Experience enables airlines to drive incremental revenue by creating personalized offers based on individual consumer insights. At the same time, it empowers travelers to manage their own journeys by providing a consistent experience across all touchpoints.
If you have additional questions about Digital Experience or would like to learn more about Sabre, please contact us.