Rail
Access Rail Networks in Real Time
For more and more people, train travel is their preferred mode of transportation. Not only is it environmentally friendly, it's fast becoming the mandated option for leisure and business trips.
To take advantage of this growing trend, travel buyers need to provide rail options to customers who prefer travel by train for short- and medium-sized routes.
Fast-Track Rail Travel
Rail provides agencies with an intuitive and easy-to-use workflow to shop, book and fulfill rail trips. With many travelers favoring train travel, this best-in-class solution offers access to real-time content for primary rail networks across Europe and North America. The list of countries served includes France, Italy, Switzerland, Germany, and USA.
Product features
Full access to content
Survey the entire product range of 9 major national rail networks.
Flexible choice of rail options
Shop multi-modal transport itineraries, international rail network passes, scenic rail journeys and individual tickets.
Easy-to-use workflows
Access an intuitive graphical user interface with unified workflows, requiring no agency training.
Modern APIs and Apps
View content through a modern set of APIs for an enhanced developer experience or leverage the power of Sabre Red Apps.
Explore Vast Rail Content for Leisure and Business
Rail allows buyers to shop 9 different rail carriers throughout North America and Europe. With 70% of travelers choosing rail for trips under 3 hours, it's an ideal solution for the short-haul domestic travel segment.
If you have additional questions about Rail or would like to learn more about Sabre, please contact us.
Recommended Content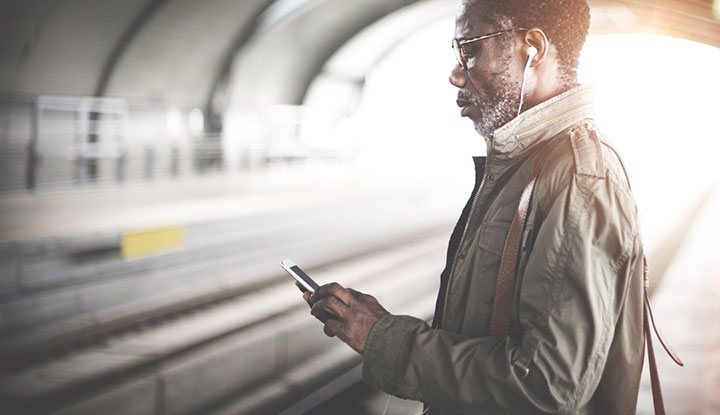 Making booking rail seamless through Sabre Red Apps
Access the Sabre Red App Center and download free of charge the latest version of the Sabre Rail Red App.
Redefining Travel Booking and Merchandising with Sabre Red 360
Discover the full spectrum of travel booking through an intuitive, customizable user experience.