THE
FUTURE
IS
open
A smarter approach
to airline retailing.
FOREWORD
OPEN TO CHANGE
Mike Reyes, VP Product Management, Sabre
Change is coming to the airline industry, and soon. At Sabre, we don't see change as something to be feared – we believe it should be embraced. After all, the future ways of working promise to be simpler thanks to advances in technology – something I know will be well-received based on recent conversations with our customers. The chasm between today and a retail-led future enabled by offers and orders doesn't have to be deep, dark or scary. Many organizations and industries have been through digital transformation and emerged better for it, any short-term pain outweighed by the longer-term benefits. In my view, the focus of transformation needs to be on what is to be gained tomorrow, not on what's being left behind today.
THE SABRE PERSPECTIVE
[ THE WHY ]
As we look at what needs to be accomplished to reach the vision of a retail-led future by 2030, there's no doubting the challenge that lies ahead. Today's travelers want a higher level of personalization, richer content, greater transparency and convenient payment methods to name just a few expectations. Existing Passenger Service System (PSS) technology is limited in its ability to deliver against these requirements.
Airline technologies and traditional ways of working that have served the industry so well and for so long may not serve airlines' future growth ambitions. Decades of industry evolution have supported innovation and growth, but traditional industry constructs – embodied by acronyms like PSS, PNR, ET and EMD – are not well suited to retailing concepts of the future.
The industry has historically honored complexity, but there is now an appetite to simplify.

Carol Clements
Chief Digital & Technology Officer , JetBlue
In fact, many Low-Cost Carriers (LCCs) have been quick to adopt more modern and flexible ways of working. Yet even for LCCs, there are still limitations to the way offers and orders are being used, meaning that additional benefits can be unlocked as part of a broader transformation.
We believe travel retailing powered by offers and orders is a way for airlines (and agencies) to generate more revenue opportunities and satisfy the demands of modern consumers. But achieving the desired ambition of a retail-powered future for airlines goes far beyond technology. In fact, we believe that technology is only part of the equation. The other part centers on the organizational changes that will be needed. Working with a technology partner that sees the bigger picture, and has a plan for the end-to-end journey, can make a world of difference.
This partnership mindset infuses not just what we do, but also how we do it. We understand that technology is just one part of running a successful airline. It's a facilitator that enables airlines to deliver core products and services – logistics, flights, travel experiences – to travelers. Our appreciation for the bigger picture, detailed understanding of all the moving parts within an airline operation, and our work with other links in the travel value chain is what ensures we are the right partner for major initiatives. We take on complex challenges such as those faced by airlines today as they seek to transform into travel retailers and solve them with technology, working in an open and transparent way to deliver a seamless end-to-end experience.
While others have sought to build a retailing solution on top of existing systems, Sabre is the only provider that has used first principles thinking to disassemble the problem and rebuild from the ground up. It's why we have so many industry firsts; why we're the ones doing what nobody has done before.

Mike Reyes
VP Product Management, Sabre
In engineering a suite of reimagined products that get airlines from where they are today to the nirvana of travel retailing, Sabre has ensured that our airline partners and their customers are central to everything we develop. Their voices echo loudly as we build towards the future. Getting started on the journey to a world of offers and orders requires a partner with a vision and experience.
A WORLD OF
OFFERS AND
ORDERS
[ THE WHAT ]
Our strategy is simple: build a retail travel marketplace that will allow airlines to tailor offers that are dynamically retailed and distributed across any channel, while being seamlessly fulfilled and delivered as orders. It will help airlines put their distinctive stamp on the what, where and when of retailing, without relying on prior technology and standards.
With limitless stock-keeping units (SKUs) in mind, Sabre has prioritized embedded Artificial Intelligence (AI) and Machine Learning (ML) capabilities that are also available through a bring-your-own-science model if desired. This supports optimization of offer personalization, combined with a strong reporting and data-centric architecture, so that airlines can make the decisions that are right for them in real-time.
Creating and distributing a broader variety offers across channels creates opportunities for airlines and their customers. It is designed to permit a more diverse product portfolio and improved customer satisfaction, leading to higher revenue potential.
From a fulfillment perspective, Sabre is committed to simplifying the airline tech ecosystem over time through adoption of order management. We envision that a single integrated traveler record will streamline customer service, and the integration of orders with revenue accounting will speed up the flow of money between retailers and suppliers, allowing more efficient financial reconciliation with less manual intervention.
These new capabilities represent Sabre's overarching goal for enabling airlines to become advanced digital retailers, all while improving customer satisfaction, creating new sources of revenue and optimizing existing ones.
Airlines using these capabilities will also benefit from a modern tech stack that goes beyond offers and orders to provide true modularity, thanks to its microservice architecture. This empowers airlines to manage their IT spend more efficiently, gaining greater control over the total cost of ownership of their tech ecosystem as we depart from a legacy 'buy-it-all-or-nothing' approach.
As a modular travel platform provider, Sabre's technology will also connect with in-house or third-party systems. Our approach will give our airline partners the flexibility they need to stand out in a crowded market and to deliver their desired brand and digital engagement across all channels.
HOW WE'RE
BUILDING IT
[ THE HOW ]
Sabre aims to provide airlines of all sizes with a retail travel marketplace that intelligently enables them to dynamically retail and distribute a broad choice of tailored offers across any channel. Either converted or natively created orders can be fulfilled and delivered with ease an open, flexible, and cloud-native platform, resulting in value creation for the airline at each step in the process.
CHOICE
Offer wider range of products and services
Deliver consistent omni-channel experience supported by NDC
Cross-sell 3rd party content to diversify revenue streams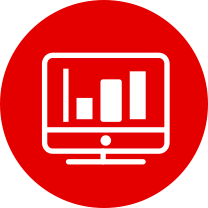 INTELLIGENCE
Apply experimentation to optimize choices for travelers
Leverage AI/ML powered revenue maximization
Enhance conversion through greater personalization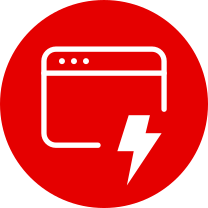 EASE
Streamline fulfillment to optimize traveler experience
Maintain offer/order integrity throughout the trip
Automate workflows to enhance efficiency and reduce costs
CHOICE
At a recent Sabre event for airline executives, one message shone through: the ability to sell a broader range of valuable products and services – and to control where and how these offerings are retailed – is fundamental to the way some airlines wish to conduct business in the future.
In recent years, airlines have battled downward pressure on revenue. In the eyes of many consumers, air travel has become commoditized, resulting in thin margins and a challenging financial outlook for LCCs and FSCs alike. The introduction of an offer and order model is designed to enable airlines to retail their full range of air products and services both directly and indirectly.
Furthermore, in the open retail environment of the future, airlines will have the ability to evolve beyond the traditional 'air + air ancillary' product model and sell a wide variety of travel related products and services. The concept of retailers and suppliers – which facilitates the cross-selling of partner content – is not entirely new within the airline industry, but its potential remains largely untapped. The opportunity for airlines to diversify the range of products and services they sell will create new revenue streams, while ensuring customers are presented with a broader range of choices.
Sabre's work to enhance choice has been underway for a couple of years in the form of our Beyond NDC program. NDC is an aspect of our broader offer and order strategy. IATA recognizes us in its Airline Retailing Maturity (ARM) index as one of only a handful of solution providers that support both NDC airline IT and NDC aggregation capabilities. This means that Sabre can provide airlines looking for an NDC IT provider with the necessary technical capabilities to expose their NDC content to third parties.
On the aggregation side of the NDC equation, we work with airlines to make their NDC content available through the Sabre GDS. This gives travel retailers, such as travel agencies, the ability to access NDC content from multiple airlines through a single connection.
The name of our program, Beyond NDC, demonstrates how we've always had a broader retailing vision in mind. Our work is about more than ticking boxes on an NDC technical checklist. Rather, we're creating a retail travel marketplace including NDC capabilities that supports end-to-end workflows at scale.
Our work going Beyond NDC provides the technical foundation on which Sabre is creating a broader portfolio of intelligent products designed to help our customers dynamically create, sell and service innovative offers. It also ensures that third party travel retailers won't miss out on the leading content travelers want.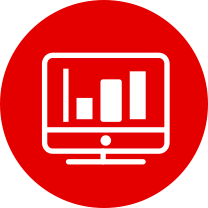 INTELLIGENCE
It's undoubtedly a good thing that airlines will have the ability to offer more choices to travelers. But in a world where choice abounds, it's critical to ensure that travel shoppers are not overwhelmed by options. The choices (offers) presented must be relevant, personalized and contextualized to successfully convert into orders. While optimization of individual products is available today, the future lies in optimizing a multi-product bundle, thus offering competitively priced one-stop-shopping for travelers.
For the most advanced capabilities in this space, we looked to the intersection of science and technology – more specifically Google's best-of-breed AI/ML and experimentation model. This class-defining technology algorithmically ensures that only the most 'intelligent' offers are created and presented to consumers, reducing decision fatigue and optimizing the likelihood of turning an offer into revenue for the airline.
We talk a lot about personalization. We need to be able to experiment. We haven't solved for personalization in the new world. We don't know what works and what doesn't. It's a challenge for us.

Hybrid carrier based in Asia Pacific
Experimentation is one of the key differentiators of Sabre's solution. We're using Multi-Armed Bandit experimentation to determine which intelligent retail offers to create and present to individual consumers to maximize the probability of conversion.
What is Multi-Armed Bandit (MAB) experimentation?
MAB is a type of testing that uses AI/ML to learn from data gathered during the test to dynamically increase the visitor allocation in favor of better-performing variations. This core tenet of MAB, 'dynamic traffic allocation', is a statistically robust method to continuously identify the best performing option and route the majority of the traffic dynamically and in real-time to the winning variant. Unlike other types of experimentation, such as A/B tests, MAB maximizes the total number of conversions during the course of the test.
We let science help answer retailers' age-old questions 'what does the customer want' and 'what is its value to the customer'. It's one of the things that sets our solution apart – and will help our airline partners achieve their retailing ambitions.
When using Ancillary IQ, part of the Retail Intelligence suite, we estimate yield optimization based on each carrier's unique needs and strategies that could increase ancillary revenue by 3-5%*.
* Based on proof of concept study with a leading Full Service Carrier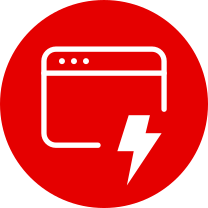 EASE
More complex offers and enhanced conversion rates also bring the resulting challenge of ensuring seamless order fulfillment at scale. Sabre's retail travel marketplace is being built to ease this complexity. For airlines, greater system and workflow automation will improve efficiency by eliminating repetitive tasks and synchronizing orders as a master record.
For Sabre, one of our strategic priorities is to maintain trip equilibrium, which means preserving offer and order integrity throughout the travel experience and ensuring a coordinated journey for travelers. As the industry transition towards a retailing-powered future accelerates, and more complex offers become the norm, we believe a focus on trip equilibrium will become increasingly important.
Sabre is also making things easier by providing an open test and learn capability (think of it as a 'sandbox') as an integral part of our solution. We're putting customers in control by giving them access to APIs in a test environment where they can self-serve and experiment whenever they choose before applying them in a live environment – maximizing agility and accelerating speed to market.
Travelers will enjoy a streamlined experience, including greater control of their own experience through more self-service options, in addition to existing full-service help desk support. When travel plans change unexpectedly, travelers will be notified automatically, minimizing any inconvenience. Reaccommodation will be synched across all aspects of the trip, even at scale, with self-service capabilities available should the airline and/or traveler prefer.
DIFFERENT
BY DESIGN
The way Sabre has approached the design and development of our retail travel marketplace marks a clear departure from prior PSS architecture. We are heavily investing in the technology that underpins our retail travel marketplace to ensure stability, openness and speed to market.
BEST IN CLASS
ARCHITECTURE
Sabre's use of best-in-class experimentation – derived from Google's AI/ML technology – represents a clear point of differentiation, but it's far from the only thing we're doing differently. We understand that knowledge (i.e., data) is power. The ability to source and process a larger volume of real-time data from a wide range of sources can be a game-changer. Sabre's solution will make it easier to leverage this data to generate smarter offers that adapt to evolving market dynamics and traveler preferences. Our technology will also enable customers to automate this experimentation, thereby reducing costs and optimizing resource allocation.
The key tenets of our technical architecture include: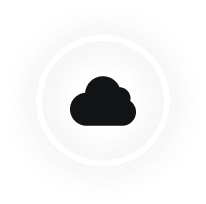 Google cloud-native infrastructure that is scalable and secure.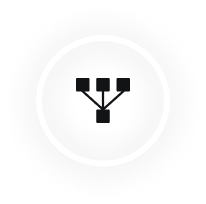 Microservice-enabled architecture that supports modularity.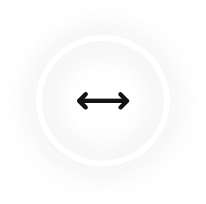 API-first approach for an open platform.
Bringing together Sabre's deep industry expertise, with Google Cloud's state-of-the-art AI technology and advanced machine learning capabilities, will enable airlines to take retailing and customer experiences to the next level.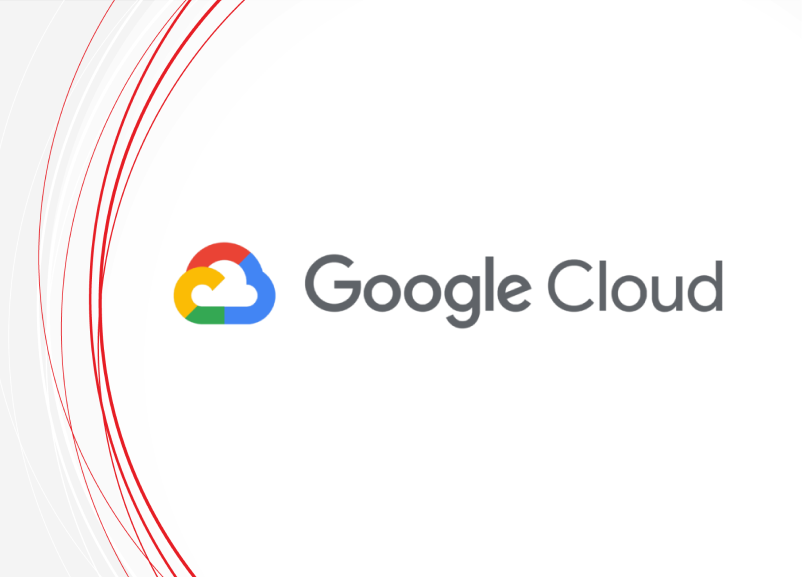 Google Cloud native infrastructure that that is scalable and secure
Sabre continues to invest in our infrastructure and platform to deliver reliable and scalable solutions. In 2020, we announced a 10-year strategic partnership with Google – the first of its kind. This partnership is a commitment to provide our applications in a Software as a Service (SaaS) fashion running on modern, open systems on the Google Cloud Platform (GCP).
The transition to offers and orders provides the perfect opportunity to leverage the GCP partnership and rethink not just how travel is retailed, but also how the enabling technology is architected and built. Our retail travel marketplace is designed to run natively in GCP to achieve virtually unlimited scalability with automated deployment, strong reliability with replication across multiple regions and zones, and low-latency performance thanks to GCP's geographical reach. This provides offer and order solutions that don't just run in the cloud but were also designed from the ground up to leverage GCP to its fullest extent.
Utilizing Google's state-of-the-art network, we continue to implement our retail travel marketplace in a distributed modern cloud environment that is closer to our customers, meaning that you can keep moving at the speed of your business.
What are cloud-native solutions?
As more businesses move away from 'on-premises' systems, the cloud is setting a new standard for how technology providers manage and deploy new applications, with cloud-native solutions being the preferred choice for many.

Cloud-native applications have been specifically designed, developed and deployed for cloud environments. They have been built in an agile development environment, making it easy to add, as well as turn up, new capabilities and modules. Instant deployment of updates, modularity, API integration (solutions are able to integrate and communicate with a host of other applications, software and operating systems) and scalability (cloud-native solutions are able to be scaled up or down with relative ease to match the needs of our customers) are just a few of the key features of Sabre's fully cloud-native offer and order solutions.   

Microservices-native architecture that supports modularity
The design of our retail travel marketplace is such that it comprises multiple modules designed to run independently. The modules interact via microservices to improve Sabre's capacity to quickly deliver value to our customers with high volume, bite-size releases, in line with modern cloud tech practices.
The modular architecture will also offer new levels of flexibility. Airlines implementing core Sabre platform capabilities will be able to augment the platform with additional modules from Sabre, other vendors or in-house developers. This modularity does not sacrifice the omni-channel and end-to-end capabilities of the platform since external modules can be integrated into Sabre's retail travel marketplace. The capability to mix-and-match modules from Sabre as well as other providers is yet another unique feature of the Sabre solution.

API-first approach for an open platform
All modules in Sabre's retail travel marketplace, even internal ones, have APIs that are designed from day one so that they could potentially be used externally. This ensures that all capabilities are available and serviceable via API if needed. Airlines can use APIs to build or augment their systems with open access to its capabilities using version-less APIs (i.e. always up-to-date with incremental improvements) that are designed to maintain backwards compatibility to improve speed to market and reduce development time on the airline side.
SABRE'S
RETAIL TRAVEL MARKETPLACE
Sabre's retail travel marketplace will comprise multiple product suites or 'modules'. At this stage, we're unveiling the high-level components of our solution. Over the coming weeks and months, we will release more details about the products in each module.
This module is an enabler for all modern retailing capabilities. It helps airlines segment customers and create personalized and contextual offers that resonate with travel buyers. Through an improved data intelligence platform, airlines can more effectively predict and plan for customer needs. Customers who subscribe to loyalty programs can expect to receive better services and have more fulfilling experiences.

Offer and order capabilities are accessible via an API communication layer that supports customer interactions on the web, mobile devices, the call center and at the airport. Sabre provides access to proprietary JSON services inspired by the IATA Airline Industry Data Model that can be used independently or as a complement to industry standard messages. The API-first design of this ecosystem allows airlines to integrate third-party modules and partners with full access to the platform's capabilities.

Self-learning retailing capabilities help airlines optimize their flight, ancillary and third-party content revenue via machine learning and experiment-driven optimization techniques, using Sabre's or the airline's data science. The use of real-time feedback loops automatically adjusts prices and product offerings to personalize offers and increase revenue without hurting conversion.

This module defines, manages and retails offers that include airline content, such as flights and ancillaries, as well as third-party content (e.g., hotel, car, non-traditional content). It is designed to act as the single source of content, sourcing and creating offers for direct and indirect channels while streaming the offer details into the data intelligence platform.

Multi-source order management is the core of integration from offer to delivery. This module enables the airline to maintain the integrity of the offer into the day of travel and post-travel, regardless of content type. It handles auto-sending change notifications to sellers and passengers, seamlessly servicing and re- accommodating travelers at scale, and providing self-service capabilities. The order fulfillment services will ensure connectivity to payment providers to secure order payment. This module executes real-time revenue accounting and delivery updates to partners through ONE Order, ensuring prompt delivery and revenue recognition of each transaction.

Manage the delivery of order items through real-time synchronization to/from the order management system to ensure access to the latest updates in the order. This integration provides the ability for an airline to maintain its brand experience throughout all customer touchpoints and increase revenue opportunities by enabling retailing during the delivery window, using the offer management system.

A holistic group of capabilities aimed at helping airlines manage their content, seller network and channel strategy. This is supported by catalog capabilities that allow airlines to store and maintain data about the products they sell, including the conditions through which they can be sold and bundled. It provides mechanisms for managing the actions that sellers can take on an airline's content, as well as which types of content can be sold through the omni-channel ecosystem.

This module helps airlines quickly introduce new payment types and functionalities, lowering integration and ongoing mandates costs. It leverages a broad suite of payment services through partners and increases conversions by offering the right mix of traditional and non-traditional payment options. Sabre's payment services incorporate innovative uses of "virtual cards" that can be used for a variety of settlement transactions, customer compensation, upgrades and loyalty-based communications.

An extension of delivery management, disruption management solutions provide an intelligent, holistic way to efficiently solve for passenger reaccommodation based on an airline's unique needs. Intelligent modules allow airlines to use historical data to help refine and target reaccommodation options, while ML-based algorithms help predict the acceptance of these automated solutions. These solutions are wrapped in technology that helps airlines notify and compensate travelers.

The centralized data platform uses a cloud-native data warehouse that supports real-time and event-driven updates from multiple internal and external sources of data. It provides an integrated and consistent view over the entire platform and surrounding systems. Data insights are accessible via real-time dashboards and reports, as well as APIs. It also provides a feedback loop to retail intelligence with ML-driven insights that are applied throughout the retail travel marketplace. A proprietary tool for situational awareness allows airlines to sense and respond to changing dynamics in their operation in near real-time, and most importantly create their own micro-apps to define and execute custom business flows.
TRANSITIONING TO A WORLD OF OFFERS AND ORDERS
Sabre has already been busy laying the technology foundations for an industry-leading offer- and order-based solution. But, just as importantly, we're working to ensure our LCC and FSC partners can choose the appropriate transition route to arrive at the retailing destination that's right for them.
Getting started on the journey to a retail-led future enabled by offers and orders may seem daunting for many airlines – our customers have told us as much. While some airlines have already begun their retailing journey, for others it will involve a significant departure from established ways of working across many aspects of their business. By the time the transformation is complete, much of the new organization may be operating very differently than it does today. What lies between today and the future vision is largely uncharted territory that demands no small amount of trust and commitment to navigate successfully.
We believe there is no 'one-size-fits-all' approach to transition and have designed our fully modular solutions with flexibility in mind. We also understand the importance of pacing the transformation process according to the specific starting point, organizational complexity, business appetite and desired goals for each individual airline, and will work collaboratively with customers to agree an efficient and effective route to their end state.
We know that for our FSC airline partners, incremental change at a pace to match their ambitions holds the key to a successful transition. There will almost certainly be an extended period during which legacy and new world systems will co-exist, and a phased transition approach will be necessary.
For our LCC airline partners, many of whom already have advanced retailing capabilities, a different approach may be needed. The focus could be on how best to transition to more scalable technology that will extend and expand their existing retailing capabilities – through partnerships and access to third-party content, for example.
For FSCs and LCCs, the transition will be challenging. But at Sabre, we're already well on the way to identifying, mitigating and solutioning for those challenges. How airlines transition to a retail-powered future is equally as important as the end-state itself. We believe that the transition should be disruptive to your business, but not your operations. We will stand shoulder-to-shoulder with our airline partners throughout the process, turning unknowns into knowns along the path to our shared goal of modern travel retailing.
It's an exciting and dynamic time in the industry and at Sabre. As we look ahead to the next era of retailing, we invite you to explore what the transition path could look like for your airline. Check out our full guide on airline retailing transformation.​
KEEP THE LINES OF COMMUNICATION OPEN
Fill out the form below and be the first to know when we release new information on emerging technology, upgrading of existing systems, or updates to our point of view on the future of travel retail.
Want to take this offline?
Download the PDF version to read anytime.