SOUTHLAKE, Texas – Oct 6, 2016 – Sabre Corporation (NASDAQ: SABR), the leading technology provider to the global travel industry, today announced the appointment of Ricardo Carreón as vice president of Travel Network in the Latin America and Caribbean region, and head of its newly created Latin America headquarters office in Montevideo, Uruguay. Sabre is building on its longstanding commitment to serve travel businesses of all sizes in the region by establishing this regional operations center – its sixth major global facility – making the company more agile to strategically serve agencies, corporations, airlines and hotels.
Thousands of businesses operating in the Latin America and Caribbean's travel industry will benefit from Sabre's new regional headquarters with dedicated teams and resources. Sabre will continue to build on its deep knowledge of the region's travel and tourism industry. This new office will allow Sabre to continue focusing on the needs of the businesses in the region by delivering software solutions and services, and helping drive revenue and customer loyalty as the primary technology provider to travel agencies, airlines, hotels, and corporations region-wide.
"Since we initiated our Latin America and Caribbean operations back in the 1980s as the first GDS system and travel technology provider, we've led the way in delivering customized solutions that are critical for our clients to drive customer loyalty, deliver personalized service and increase revenue – and with the continued challenge to innovate," said Jay Jones, senior vice president of Sabre Travel Network, The Americas. "A new chapter for us and the regional industry is beginning, and I am confident in Ricardo's proven track record of effective customer engagement. His knowledge will bring the expertise that is critical to expand and continue to invest in one of our most strategic geographies and largest customer bases."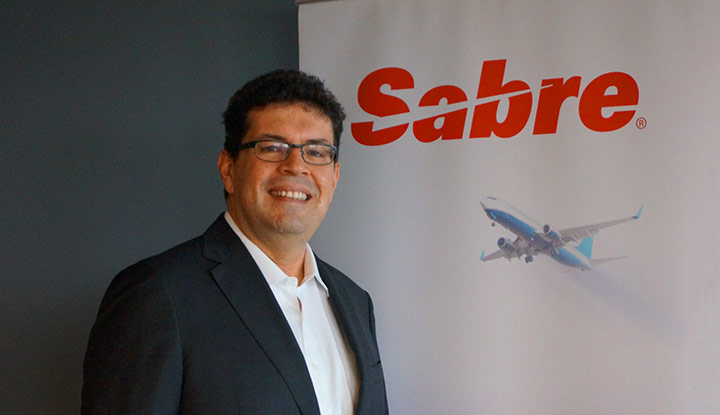 Carreón has extensive technology background leading commercial strategies and business development for renowned U.S. companies operating overseas, including Intel and Novell. Most recently, he was the general manager of Caribbean and Latin America for NCR Corporation, a provider of omni-channel solutions and portfolio of services for high volume transactions across retail, financial, travel, hospitality and telecom industries.  Carreón has a bachelor's degree in Computer Science from Mexico's Instituto Tecnológico de Monterrey. He will report directly to Jay Jones.
Under the new leadership team, Julia De Jesús and Luiz Ambar will continue to lead strategic projects, business development, and provide industry expertise to the regional organizational structure. De Jesus will act as a primary counselor for Latin America projects, while Ambar will lead Sabre's business and operations in Brazil – a strategic market driving a wave of innovation and specific technology needs in travel.
The regional office in Montevideo is expected to be fully established in early 2017 and is an expansion of Sabre's Global Customer Service center in Zonamerica's business and technology campus. The global facility will unify and standardize Sabre's support and software implementation consulting in the region. Other strategic areas that will be located in the new office include account management, supplier commerce, global accounts, finance and marketing. It will also streamline collaboration and optimize business processes with Sabre's major satellite offices in Mexico City, São Paulo, Bogota, Buenos Aires, Lima and Santiago.  The expansion of the Montevideo office will solidify Sabre's position as one of the largest private employers in Uruguay.
For nearly three decades, Sabre has been the technology ally powering and driving automation of high-complex systems, business processes and revenue management for the largest airlines, travel agencies, corporations and hotels in the region. Since 2004 the company has significantly increased its presence in Uruguay, launching its global service center available to customers in more than 90 countries and more than 950 employees and associates fluent in 12 languages. Today´s announcement cements Sabre's direction in leveraging and optimizing its world-class service model, coupled now with a regionally-focused organization to help its customers and suppliers to succeed.
###
About Sabre
Sabre Corporation is the leading technology provider to the global travel industry. Sabre's software, data, mobile and distribution solutions are used by hundreds of airlines and thousands of hotel properties to manage critical operations, including passenger and guest reservations, revenue management, flight, network and crew management. Sabre also operates a leading global travel marketplace, which processes more than US$120 billion of global travel spend annually by connecting travel buyers and suppliers. Headquartered in Southlake, Texas, USA, Sabre serves customers in more than 160 countries around the world.
CONTACT:
Daniel Duarte
Sabre, Public Relations
+1 (214) 236-9473