LONDON, United Kingdom and SOUTHLAKE, Texas – Feb 6, 2017 – Sabre Corporation (NASDAQ: SABR), a global technology provider to the travel and tourism industry, began the Year of the Rooster with a new multi-year agreement with Omega Travel, a travel agency and tour operator with branches across the United Kingdom.
Omega Travel, a global company that started its life specialising in travel to the Far East, will now have access to the latest technology through which to shop, book and manage travel for customers. The company, which is planning to expand across various locations in Europe, the USA and Asia, will also benefit from the new Sabre Red Workspace. The new tool is designed to help agents offer a richer experience and more personalisation to travellers.
"Sabre's technology will play a crucial role in our expansion plans," said Dr. Mingliang Chen, chairman of Omega Travel. "Over the next two years, we are planning to grow to three times our current size by entering key markets – China and India – and growing our new base in the US. Our travellers' needs are complex and are constantly evolving; Sabre's technology enables us to offer a new level of choice and personalisation that will help meet their growing expectations."
Sabre's new Red Workspace is one of a number of data-driven decision support tools being brought to market this year that will help airlines, hotels and travel agencies track and understand their customers' evolving profiles in order create more personalised and relevant experiences. Its range of new technology has been designed to help travel industry partners tap into a growing global demand for travel.
"The demand for travel is increasing in Omega's key markets," said Dean Bibb, interim senior vice president EMEA, Sabre. "Travel is becoming mainstream in Asia for example, with four in five people now considering it a 'necessity' rather than a luxury. And journeys between the Far East and Europe are at an all-time high, so now couldn't be a better time for us to help Omega tap into this increasing demand. To meet the ever-evolving needs of travellers around the world, we have created technology that can offer more personalised booking experiences, and richer travel journeys."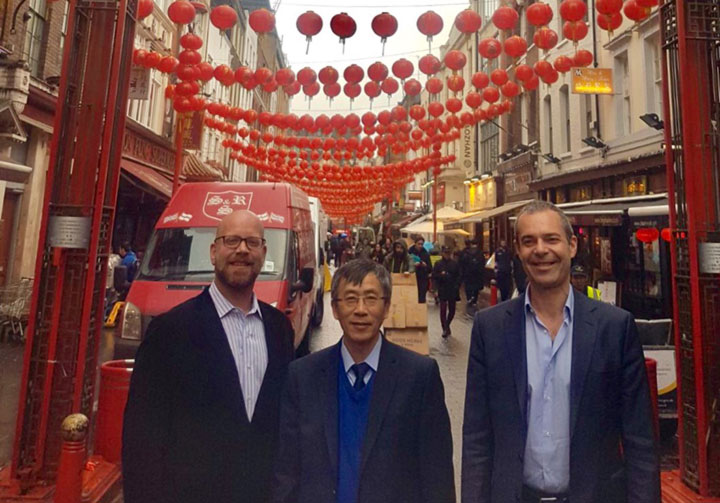 As Omega looks to expand into China, Sabre last week released a report revealing major emerging traveller 'types' in the Asia Pacific region. The study found that 1 in 3 people from Asia plan to travel abroad more than three times this year and three in five (64%) expect to use a travel agency for their next trip. Many travellers surveyed viewed travel as an important part of self-discovery and as an opportunity to embrace new local customs while injecting a level of spontaneity and flexibility into their trip. See the full report here.
Sabre provides technology and content to more than 425,000 travel agents worldwide.
### 
About Sabre Corporation
Sabre is the leading technology provider to the global travel industry. Sabre's software, data, mobile and distribution solutions are used by hundreds of airlines and thousands of hotel properties to manage critical operations, including passenger and guest reservations, revenue management, flight, network and crew management. Sabre also operates a leading global travel marketplace, which processes more than $120 billion of estimated travel spend annually by connecting travel buyers and suppliers. Headquartered in Southlake, Texas, USA, Sabre operates offices in approximately 60 countries around the world.