Mapping Travel's New Normal
How has COVID-19 changed the way people travel? How can the industry capture the tailwinds of recovery? And what are the opportunities for airlines and agencies to create value as we move towards an endemic world? Our latest study into the travel industry recovery landscape follows extensive global research with nearly 500 decision-makers from both airlines and travel agencies.
We've captured some of the key trends in the graphics below, or use the links at the bottom of the page to read more.
COVID-19 changed the world of travel due to uncertainty, unstable environments and changes in world of work.
More decision factors than ever are considered before booking​
Higher importance of information and flexibility​
Higher willingness to pay to feel more secure
Impacts on
travel business
Increased workload and complexity​
More short-term business​
Labor shortages​
Need for agility and flexibility​
Collaboration even more important
Implications for
the industry
Need for increased agility and transformation​
Need to offer:

Security & build trust
Qualified information
High profile customer service
Additional value

Need to:

Adjust processes & systems
Collaborate with other players
Key travel trends that have emerged since the pandemic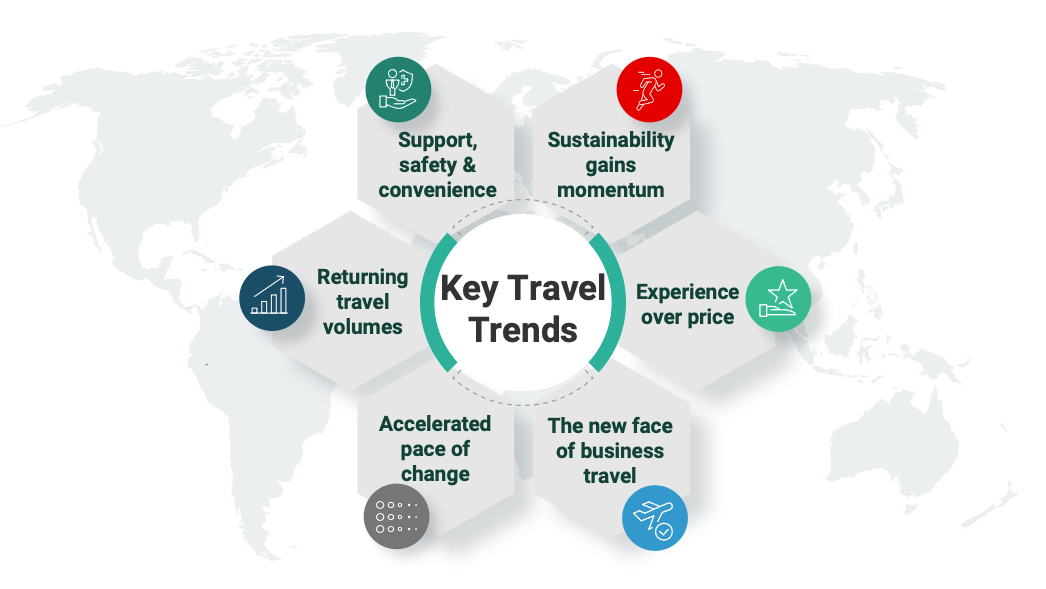 Evolving airline distribution and NDC expectations
96% of airlines expect enhanced possibilities to offer dynamic content, change in revenue and improved customer service and satisfaction scores​
36% of agencies expecting a change in their revenue
Use the links below to read more about topics such as the speed of recovery, how Covid has changed business focus, investment priorities, approach to technology and attitudes towards industry collaboration.