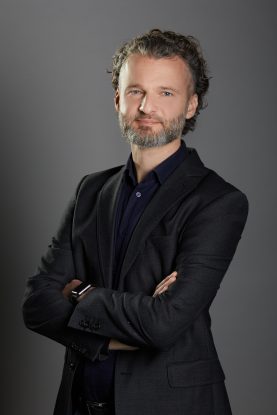 Cezary Zminkowski
Vice President of Products Incubation and Software Engineering
Member of the Board
CEZARY ZMINKOWSKI  is the Vice President of Engineering and Innovation for Sabre Travel Solutions, leading new product development. He is incubating concepts that are to become the next wave of product offerings. He is committed to lead technology guided by Lean and Value E2E team principles.
At the end of 2021 Cezary stepped into the role of Krakow Global Development Center Co-Site Leader to manage the external relationships of the Krakow site.
In the past, Cezary served as the Vice President of Product Management for products including GetThere, TripCase, SafePoint and Sabre Red Workspace successfully building and rolling out SR360 the next generation Point of Sale.
Prior to leading Product Management organization, he was responsible for TripCase and GetThere software development and engineering. Over his 17-year tenure at Sabre he led software development for several business lines: GDS Hotels, Rail, Sabre Airline Inventory, Sabre Web Services, Streamline, Flight Control.
Before joining Sabre in 2005, he had been leading technology and business in telecommunication industry.