Driving positive social change
As the leading technology provider to the global travel industry, our corporate responsibility mission is to drive positive social and environmental change together with our team members and customers.
In the Krakow community, our center is famous for its charity campaigns called Give Together (GT). For many years, Sabre Polska team members have been creating, organizing, and carrying out campaigns resulting in significant funds raised and also devoting their time to helping those in need. Find out more about their engagement by watching this video.
In 2016, for the first time, the Responsible Business Forum in their "Responsible Business in Poland. Good Practices Report" listed and recognized Give Together and Give Time Together (GTT) as a charity and employee volunteering event respectively.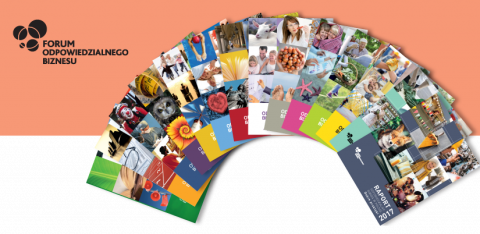 The "Responsible business in Poland. Good practices report" is the most important periodical publication of the Responsible Business Forum. The report is a review of the activities carried out by companies who choose to report actions and events they organize in the field of CSR, and it summarizes the key issues related to responsible business each year.
In addition to GT, other Sabre activities in the field of good business practices were also reported to the publication: organization of a senior day in the company, Eco Team activities, co-financing remote workplaces, or signing a Declaration of Diversity and Inclusion.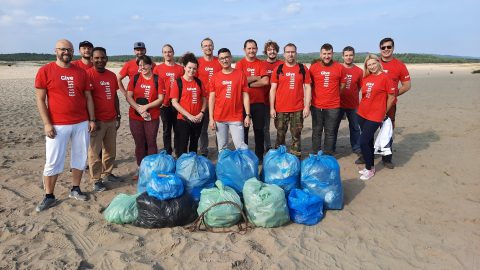 But it's not the full spectrum of the activities Sabre Poland is cooperating. We work closely with NGOs and organizations supporting people with disabilities and with special development needs. We are organizing Christmas or Easter markets where we sell greeting cards or decorations made by the foundation's proteges. For many years now Sabre Polska teams are running for charity as well – we have a strong representation on each of the Business Runs.
Our team members can take one day of a paid leave every quarter to serve a cause they relate to most.