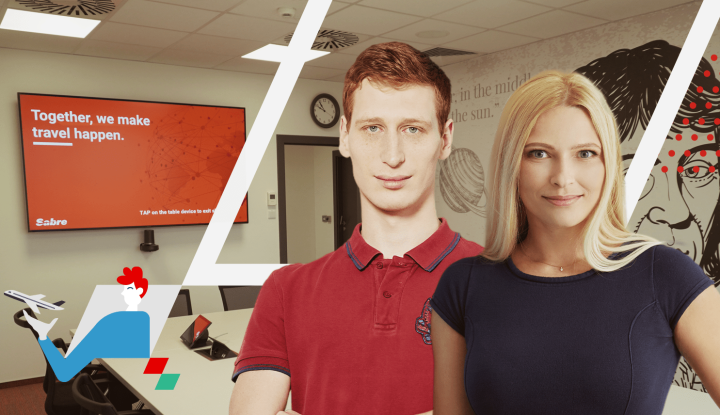 Sabre Summer Internship
Sabre is a leading software and technology provider that powers the travel industry. Our teams are always working to develop next-generation technology, and we're looking for inspired, curious and innovative students to join our team through Sabre Poland's annual internship program.  You're not here to de-bug and get coffee for others. Many of the projects you'll work on involve solving real-world challenges. That means having the opportunity to learn and work with next-level technology including AI, automation, machine learning, and Google Cloud.
Our customers include airlines, hoteliers, and travel agencies all over the world, so the solutions you work on during your internship could impact millions of travel workers and travelers every day.
Upon completing our 3-month internship (July 1 – September 30), we offer a possibility for you to join Sabre as a full- or part-time team member – whichever option suits you best.
Make sure to submit your application by the 10th of April. The current open profiles are listed below:
For technical roles, you will be tested on your knowledge by an online test and the best applicants will be contacted by Recruitment Team. Then selected candidates will be invited for a video interview with the technical teams.
For non-technical roles, selected candidates will be contacted by Recruitment Team and then invited for a video interview. Practical tasks and case studies will be a part of the selection process.
Get connected to Sabre's Facebook Interns Group to stay informed about our program, and please join our company profiles on LinkedIn and Facebook.
We can't wait for you to Join our Journey!