As airlines enhance their retailing capabilities travelers expect highly personalized experience. For Sabre, and our airline partners, it's simple: the most relevant offers drive the highest conversion.
RETAIL STRATEGY WITH A HIGHER IQ
Break free from static pricing rules to dynamically match offers to travelers across all channels with Sabre Retail Intelligence. Combining Sabre's deep industry expertise with Google Cloud's state of the art AI technology and machine learning capabilities, Retail Intelligence is the result of our ongoing strategic relationship and shared innovation framework that is creating the future of travel
ACHIEVING REAL RESULTS
based on production implementation
with partner airlines (not a simulation)
Sabre Ancillary IQ™
up to 10% revenue uplift*
in incremental ancillary revenue opportunities created by Sabre Ancillary IQ™
Sabre Air Price IQ™
in air fare revenue opportunities created by Sabre Air Price IQ™
*Results are based on production implementation of partner airline customers and vary, depending on price sensitivity in the market.
A NEW SUITE OF AIRLINE RETAIL PRODUCTS
Retail Intelligence is a suite of scalable products that use real-time industry insights and advanced machine-learning models to increase revenue opportunities by moving from static pricing rules to targeted real-time offers. The first two products in the suite are Air Price IQ and Ancillary IQ.
Sabre Air Price IQ™
Increase pricing agility and precision with dynamic pricing of airfare based on traveler and marketplace context.
Sabre Ancillary IQ™
Optimize ancillary offers and provide more traveler choice with dynamic pricing of individual and bundled ancillaries.
Sabre Upgrade IQ™
Open up a world of new shopping experiences with real-time upgrade content.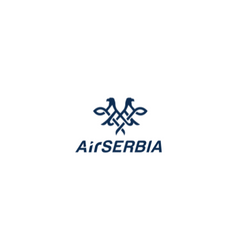 Sabre's innovative Air Price IQ is a key driver in our move from static pricing to dynamically created personalized offers.

– Jiří Marek, CEO, Air Serbia
If you have additional questions or would like to learn more about Sabre, please contact us.