Quality Control and Ticketing automates much of the fulfillment process that normally requires human intervention—including quality control tasks, service fees, ticketing and invoicing processes.  In doing so, you will be able to redirect resources to revenue-producing activities.
What's in it for you?
Ensure excellence by selecting from 100+ quality control options that are essential for successfully issuing tickets
Achieve up to 90% touchless ticketing and reduce costly human errors by automating manual post-booking work and alleviating routine tasks associated with completing a transaction or closing a sale
Improve customer service by allowing travel professionals to focus on being travel experts and providing valuable services to your customers
How will you stand out?
Increase agent productivity: Automate tasks freeing up agents to be travel experts providing valuable services and generating revenue
Faster fulfillment for customers
Reduce costs: Eliminate errors that lead to potential debit memos and inaccurate reporting
How it works for you?
Tailor your settings to fit your businesses needs with an easy-to-use configuration module
Run the robot: It will send all successful transactions to the assigned queue; reservations that don't meet quality control settings are sent back to the agent
Let quality control and ticketing work for you while you focus on revenue-generating activities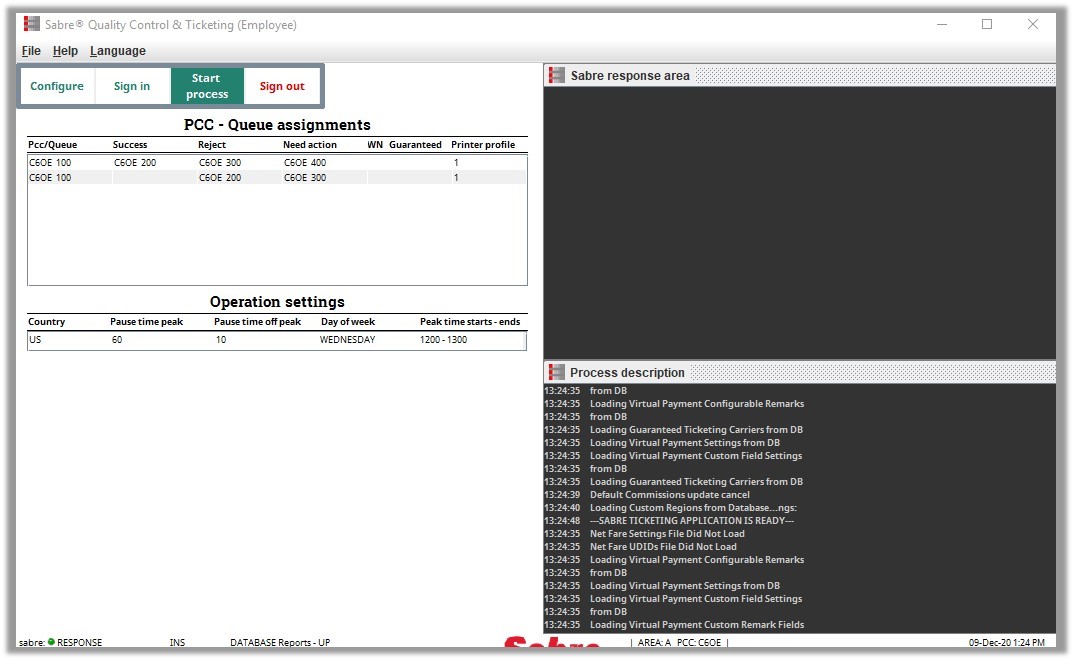 "Using robotic tools such as Quality Control and Ticketing speeds up the ticketing process. As everything is programmed, the process is so quick that it enhances our operating time and reduces human error. Thanks to Quality Control and Ticketing we are able to keep better control and create elaborate reports".

Liliana Quezada – Price Travel
To learn more or order now, visit Sabre Central Marketplace for more information.
If you have additional questions or to learn more about Sabre, please contact us.