The complex task of managing and communicating the crew schedule requires input and alignment with many factors as well as cost containment.
And as we've learned, it can all change in a moment.
So, how do you stay in compliance, control costs, find the right mix of crew and get the message out to employees for regular schedules – and when it all changes?
Simplified crew management
Crew Manager makes the complex and broad-reaching challenges of crew management controllable.
Using intelligent technology and product design, airlines can make the best use of their crew, control costs and maintain compliance. Crew Manager uses enhanced long-term planning, innovative tracking and management, and disruption management decision support to manage the crew schedule and keeps crew members informed with real-time data.
---

Configurable and dynamic rules: Manage change fast with configurable and dynamic rules in a natural-language engine

Cost-effective pairings: Decrease costs with pairings that consider hotel costs, per diem rates, deadheads and business and contractual rules

Mobile-enabled tools: Access a wide range of crew work and life tasks using crew self-service and mobile tools, including native apps for Android and iOS

Customizable business reporting: Leverage a services-based architecture to generate reports and feed other downline systems with real-time information

Integrated crew recovery: Add-on Recovery Manager Crew for intelligence that gets crew back on plan after large scale disruptions
---
End-to-end crew management
Crew Manager is part of Sabre's complete ecosystem that supports the entire crew management business.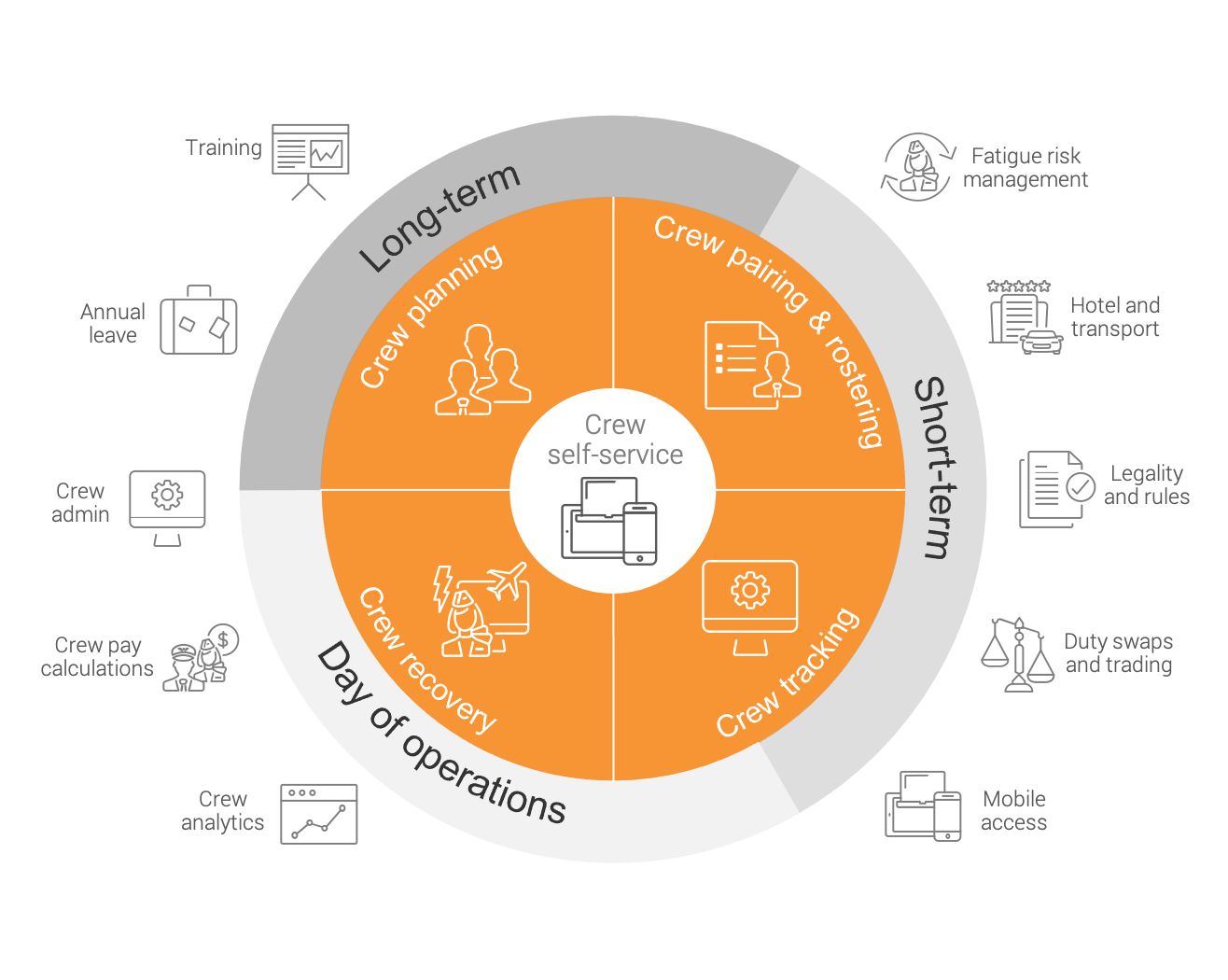 Learn more about Airline Operations

Partner Perspective: ASL Airlines
Over the last decade, multiple European airline operations have come together under the unified brand of ASL Airlines. A unified operation requires a unified technology platform and ASL Airlines is counting on the Sabre Airline Operations to bring it all together.

Partner Perspective: Spirit Airlines
Read our latest Partner Perspective article about how Spirit Airlines is leveraging Airline Operations for a more unified, intelligent, and agile system.
If you have additional questions or to learn more about Sabre, please contact us.