Crew Management
The Next Generation of Crew Management
Managing airline crews is an intricate and highly complex business process involving many stakeholders. Without support from an advanced solution that routinely manages the complex flow of information, the interdependent planning, change management and recovery processes can be extremely hard to execute seamlessly. It's also crucial that crew members are able to provide, retrieve and acknowledge this information on their mobile devices.
The only appropriate crew management system is one that can adapt – even when standard operating procedures get interrupted.
Embrace Change with an Adaptable Ecosystem
Crew Management is a revolutionary solution designed around the principle of configuration. Customers can make changes to workflows without the need for solution development or customization, including search, filter templates, reports, rules and user interface preferences.
By allowing users to adjust the ecosystem to suit their particular needs, Crew Management not only ensures that crew planning and change management runs smoothly in the face of change, it also creates an ownable solution that customers can readily embrace.
Product features
Configurable, user-centric design
Build the system and workflows you need using configuration, not customization.
Alert-driven roster conflict management
Manage roster alerts in real time based on dynamic rules. Implement using parameters configured by the customer. Optimize legal solutions with shorter run times.
Active crew members participation
Provide real-time access to crew management from anywhere.
Custom reporting
Provide data visualization built around custom and predefined reports.
Services-based architecture
Sync static and dynamic data in real time through a stable and secure environment.
End-to-end crew management
Sabre Crew Management is a complete ecosystem with support from planning all the way through day of operations. Using a modern user interface, you can access modules to predict and plan for long-term scenarios while easily finding any issues along the way. Built-in optimizers then help you deal with any disruptions and offer quick solutions.
Long-term planning includes capabilities to help airlines with scheduling training, optimizing pairs and rosters, and managing crew leave and preferences. In the short-term, the solution enables airlines to manage fatigue risk, schedule change, crew conflicts, roster change notifications and duty swaps and trading. During the day of operations, the airline can monitor crew analytics, recover rosters, and manage crew check-in.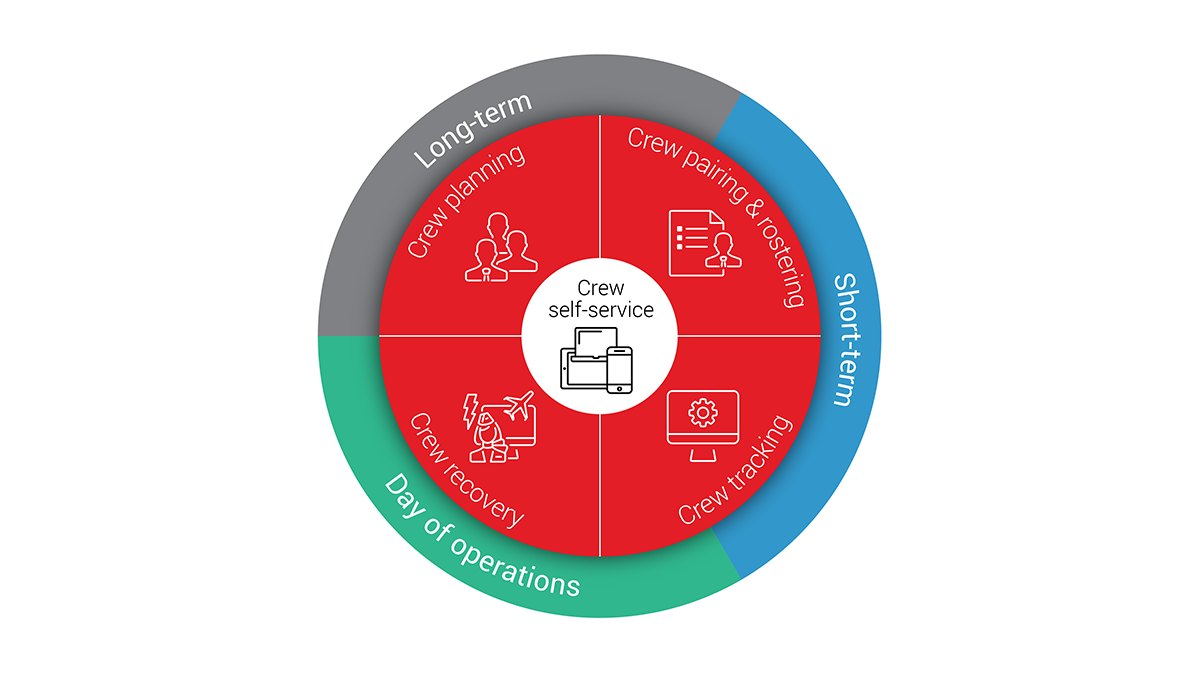 If you have additional questions about Crew Management or would like to learn more about Sabre, please contact us.
Recommended Content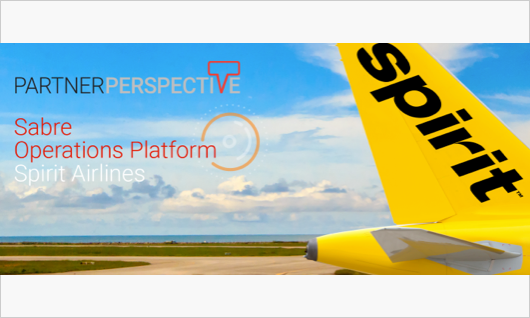 Partner Perspective: Airline Operations Delivers Smarter, Faster System
Learn how Spirit Airlines leveraged Sabre technology to create a more unified, intelligent and agile system.