Together, we make travel happen.
We are a software and technology company that powers the global travel industry. With decades of revolutionary firsts, our team of experts drive innovation and ingenuity in the industry. Today, Sabre is creating a new marketplace for personalized travel.
We partner with airlines, hoteliers, agencies and other travel partners to retail, distribute and fulfill travel. We are committed to helping customers operate more efficiently, drive revenue and offer personalized traveler experiences with next generation technology solutions.
Positioned at the center of the business of travel, our platform connects people with experiences that matter in their lives. At Sabre, we make travel happen.
People & Culture
Sabre is present in the Latin America & the Caribbean (LAC) region with a team of more than 1,000 professionals, with the Sabre Global Capability Center and LAC Regional Headquarters, located in Montevideo, Uruguay, being home to over 900 of our Latin American team members.
Ours is a diverse team of people who are passionate about technology and the captivating world of travel. Our people are always eager to develop new skills and grow their careers; they thrive in a global and multi-cultural environment; and they are committed to bringing their best selves to work for the benefit of our customers, our industry, and our company.
A Culture Rooted in Values
Our company is built on six key values. These values shape how we operate and behave, and influence our entire business, including who and how we hire, how we treat our customers, and our daily interactions with each other.
Passion
We bring our best to work everyday
Curiosity
We explore new ideas without settling for what we already know
Transparency
We work together with openness and honesty
Partnership
We work as partners, inside and outside
Rigor
We work with discipline and precision
Accountability
We accept responsibility to own how we work and the results we create.
Global Workplace
Sabre has offices in many different locations around the world, with strong presence in Dallas, Montevideo, Krakow, Bangalore, Singapore and London. Our team members experience a truly global work environment, interacting and collaborating across different countries, regions and time zones daily. We learn from each other and each of us is enrichened by the cultural diversity of our team.
As a global company, we also offer our team members opportunities to grow their careers either locally or internationally.
Corporate Responsibility
As the leading technology provider to the global travel industry, our corporate responsibility mission is to drive positive social and environmental change together with our employees and customers.
Our commitment begins with our people. We care about nurturing our team members' holistic well-being. We offer them a comprehensive value proposition, development opportunities, a stimulating workplace, a culture that welcomes diversity and inclusion, and the promotion of work-life balance and personal wellness.
We also empower our team members to have a positive impact and make a difference through social and philanthropic initiatives. Our team in Uruguay is recognized for its commitment to the local community. We have consistently been able to give back through company-sponsored actions and employee-driven initiatives that support local children, senior citizens, animal welfare institutions, educational centers, and NPOs.
Value Proposition & Benefits
Professional Growth & Career Opportunities
To keep the best team in travel technology at the top of its game, we invest significant resources to help our people learn and grow. We are passionate about challenging each employee to innovate, make a difference and, ultimately, succeed.
From comprehensive orientation and new hire training programs, to on-going education and re-skilling initiatives, and a robust collection of internal learning resources and tools, we give our team members the tools they need to develop professionally and grow their careers at Sabre.
In addition, the great diversity of business areas and jobs, and our global work environment, offer limitless opportunities to move between businesses, transfer to other countries temporarily or permanently, take on special assignments that help develop new skills, and much more. Each is an avenue to help our team members evolve, innovate, and succeed.
Comprehensive Benefits Package
Our people are key to our success. We show our focus on people and our commitment to our team members by offering a competitive and valuable rewards program that fosters their professional and personal well-being.
Our comprehensive benefits package includes:
Premium healthcare coverage
Special health benefits, including flu-shot campaigns and conveniences for health-certificate processing.
Life insurance
Extended maternity and paternity leave
Extended sick coverage
Special employee discounts
Comprehensive wellness plan that includes massage sessions, in-house nutritionist consultations, Health Up conversations with health professionals, active pauses initiatives, fitness equipment, bicycles, basketball hoop.
Modern, secure and comfortable facilities with amenities that include in-house cafeteria, game-room, wellness room, doctor's office, maternity room, and ATM.
Birthday gifts
In addition, Zonamerica campus and adjacent Jacksonville park offer a variety of services and beautiful, natural surroundings.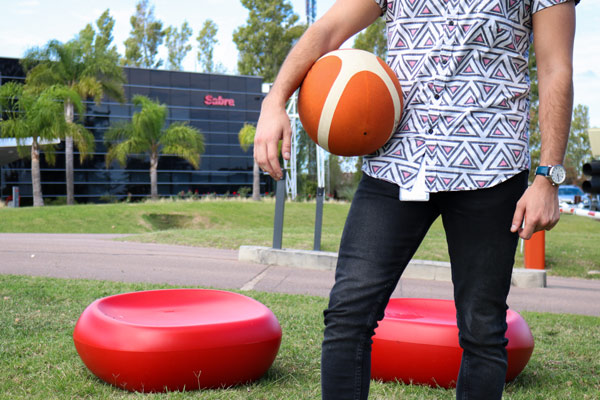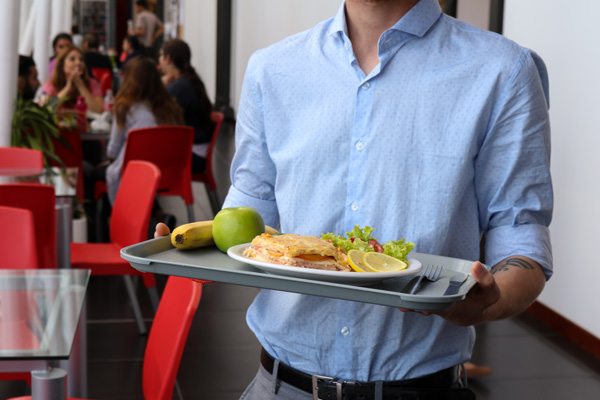 Diverse as we are, we form one close-knit team. As a company, we promote this unity through a series of cultural events and celebrations that allow our team members to connect socially with each other and create fun and memorable moments together. Family & Friends Day, Year-End Celebrations, happy-hour special celebrations, and our Give Together Fund-Raising and Volunteering campaign create opportunities for bonding and strengthen our shared culture and team spirit.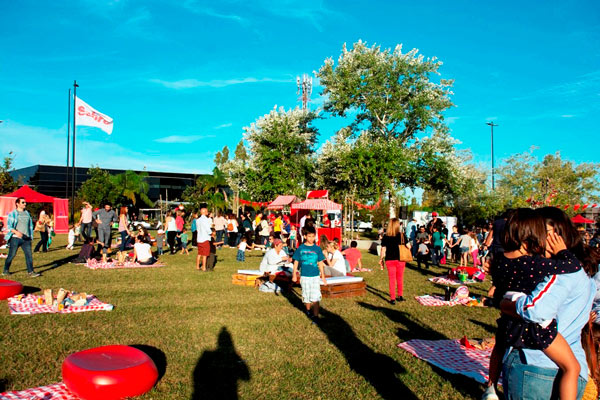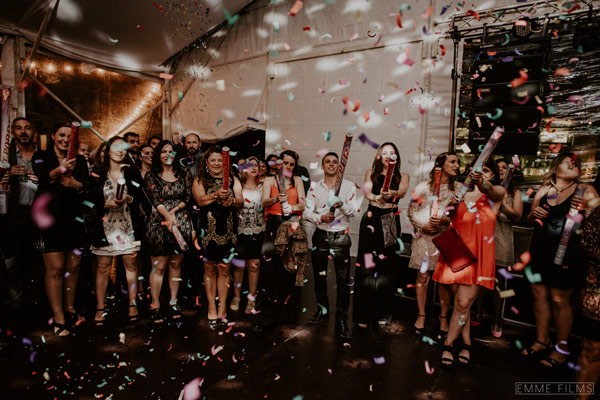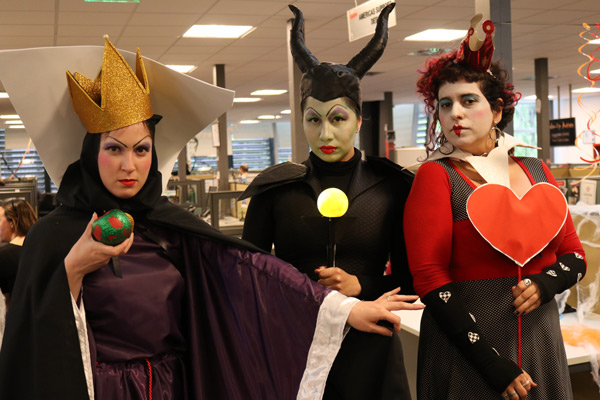 We believe that praise and recognition are best when they honor individuals for their measurable achievements and results. Praising and recognizing accomplishments isn't a policy, it's an integral part of our culture. Our formal and informal reward, recognition and acknowledgement programs encourage employees to recognize peers, managers to recognize employees/teams, and departments/businesses to honor their champions.
Discover a world of opportunities