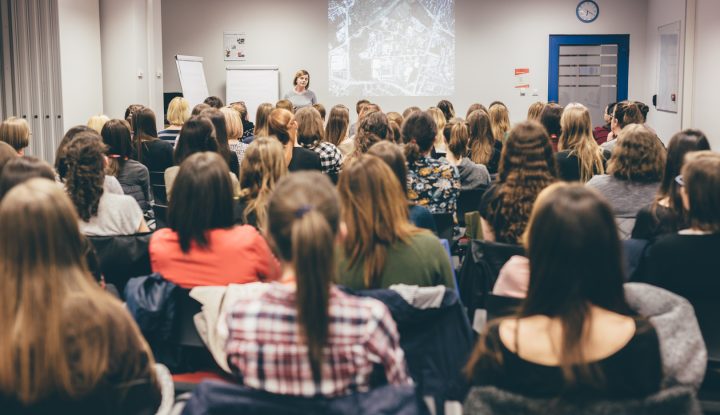 What everyone needs when thinking about a change? Encouragement and inspiration. First Sabre Polska and Women in Technology meetup gave the opportunity to gain both.
"Go for IT, girl!" was two hours long event, combining motivating presentations and networking. Three amazing women from Sabre and WIT shared their stories and inspired the record number of participants – there were almost 120 of them! They had a chance to hear – sometimes for the first time – who the scrum master is, get to know how a classical philologist can become a business analytic and what has to be done if you are a geodesist but like to work as QA engineer. The main aim of the workshops is to inspire girls and woman by showing them development paths, possibilities of requalifying, ways of extending their knowledge, and other opportunities waiting for them in technology business.
– The idea of the workshop is to show diverse opportunities in IT and to encourage women to explore them – said Anna Szwiec representing Women in Technology community at Sabre.
The very high attendance showed how important, valuable and needed such events are. Organizers admitted that at the begging there were only 50 tickets for the event available and then this number had to be doubled. A lot of women were also asking on Sabre Polska Facebook page about the possibility to come or at least to put them on the waiting list. This attendance was not only beyond our wildest dreams but also has confirmed us to continue the subject and meet again. As one of the participants said: the meeting was great, also I'm super happy that I was able to take part in it. Presentations were not only interesting storytelling but also really very motivating to action and change my life for better.
Photo by Piotr Mleczko