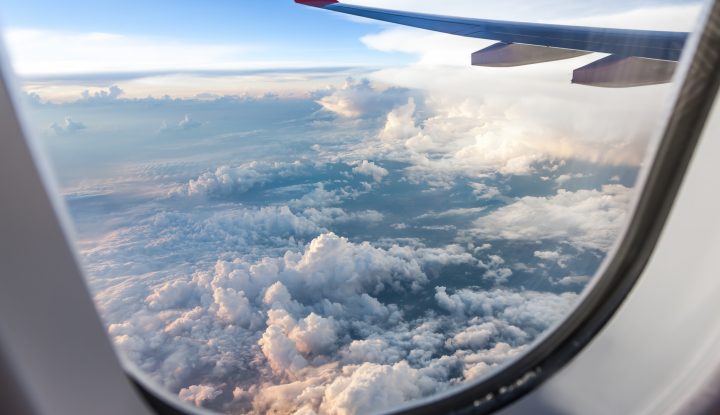 The Future of Travel | Innovation framework | Sabre Travel AI | Our Engineers & offers
Be at the forefront of technology that makes travel happen!
Join a go-getting team that is innovating, building, and modernizing products that will shape the future of the travel industry.
By joining Sabre, you'll have the opportunity to be part of something big. Through our multi-year technology transformation, we are enhancing our ability to deliver products and services that will power a new marketplace for personalized travel.
Our tech stack includes Kubernetes, Docker, Java, Go, Bash, Python, Maven, Ansible, Kibana, Prometheus, Jaeger, and more.
Co-Creating the Future of Travel
To accelerate and fuel our technology transformation, Sabre has established and embraced key strategic partnerships with some of the leading technology companies in the world. In January 2020, Sabre announced a multi-year strategic partnership with Google Cloud to co-create the future of travel and digitally transform the traveler experience.
The partnership includes migrating Sabre's products, systems, and clients to Google Cloud's highly available and secure services. But it goes beyond a Cloud migration effort. Sabre and Google engineers are now working side-by-side to:
Modernize Sabre's technology capabilities
Enhance and optimize travel
Drive a broader innovation framework
Sabre-Google Innovation Framework
Sabre's partnership with Google includes an Innovation Framework, pairing Sabre's travel industry experience with Google's advanced artificial intelligence and machine learning capabilities. As part of the framework, Sabre will integrate existing Google technology into its current products. Sabre and Google will also partner to co-develop innovative new products and technology, bringing customers modern, personalized, omnichannel solutions that enable highly personalized traveler experiences. 
Sabre Travel AI™
Sabre Travel AI™  is a proof point of the new capabilities that will result from the Innovation Framework.
Sabre Travel AI™ is new, industry-first technology that combines the software and technology expertise of Sabre with the artificial intelligence and machine learning capabilities of Google Cloud. It will enrich Sabre products with tested, scalable intelligence to deliver unique travel experiences and bring efficiency and additional revenue opportunities to travel business operations.
Read more:
https://www.sabre.com/insights/getting-smart-just-got-personal/
https://www.sabre.com/insights/the-path-toward-transformation-in-travel/
Testimonials from our Cloud Engineers
Kamil Karcz, DevOps Services & Automation Manager at Technology Engineering & Operations
Sabre is a great place for people who want to tie their careers with Cloud technologies. Due to strategic partnership with Google, we offer unlimited access to the Coursera platform where employees can learn and practice Google Cloud Platform. This is a great opportunity to become ready for ambitious cloud projects which are being driven at Sabre.
Sabre is now the second-largest online content consumer of Google Cloud training content in the world, next to Google. We have completed more than 67,000 learning hours so far. 
Michał Duma, Principal Solution Architecture
As an engineer in Sabre I have a chance to learn something new at work every day – being a part of a team, which uses cutting-edge technologies, is a great experience. In addition, partnership with Google allows us to stay up to date with the rapid development of the GCP environment. Those two factors make a great place for work and personal growth.
Job offers for cloud engineers in Krakow, Poland >>
Contact us and start the journey into the cloud!