By Tim Haynes
Strategising for the future requires an understanding of the technology trends driving the travel industry. But technology is moving so quickly, just trying to keep up with trends – much less analyse their impact on travel – can be like drinking from a fire hose.
Sabre Labs' Emerging Technology in Travel Report takes the most important tech developments and provides specific takeaways for agencies, airlines, hoteliers, and travellers around three megatrends:
Connected Intelligence– The role of bots, robots and location beacons in travel
Conversational Interfaces– Voice, messaging and the shift to new forms of communication
Digital Realities – How virtual and augmented realities are changing the travel landscape
Whether you read the whole report or just focus on recommendations for your specific industry, we hope you'll find this a valuable resource for your work in travel.
Here are five emerging technologies to get you started:
#1: Virtual reality is transforming inspiration, training and entertainment across travel
Videos and photos in VR are able to inspire travellers and travel professionals to experience locations around the world in a first-hand way. VR also offers compelling business cases for showcasing premium experiences to travellers and for creating immersive training experiences for staff.
#2: Message based interfaces allow for higher customer engagement
Message based interfaces (MBIs) have shown immediate promise for service and support, whether human-powered, bot-powered or a combination of the two. And by opening up communication with the traveller via message based interface early in the planning process, you can enable post booking engagement directly with the traveller. Having bots involved in MBIs can allow staff to focus more time on higher value interactions and relationship building. 
#3: Head up displays will improve and accelerate maintenance and repair
Technicians in the field can have hands free access to schematics, repair instructions and videos on a HUD. It can also send photos or stream real time video to allow expert technicians in other locations to help oversee work in progress and offer advice via voice or messaging. This allows your most experienced staff members to distribute their knowledge whenever and wherever it is needed. 
#4: Indoor location sensor data can improve traveller flow and staffing
Proximity beacons and other forms of indoor location sensors can provide information about how people and things travel through large spaces. Analysing data gathered from these sensors can show ways to improve flow as well as forecast when and where to move staff to help avoid bottlenecks. This allows businesses to better meet customer demand in large environments like airports and hotels. 
#5: Voice interfaces can increase efficiency for both businesses and travellers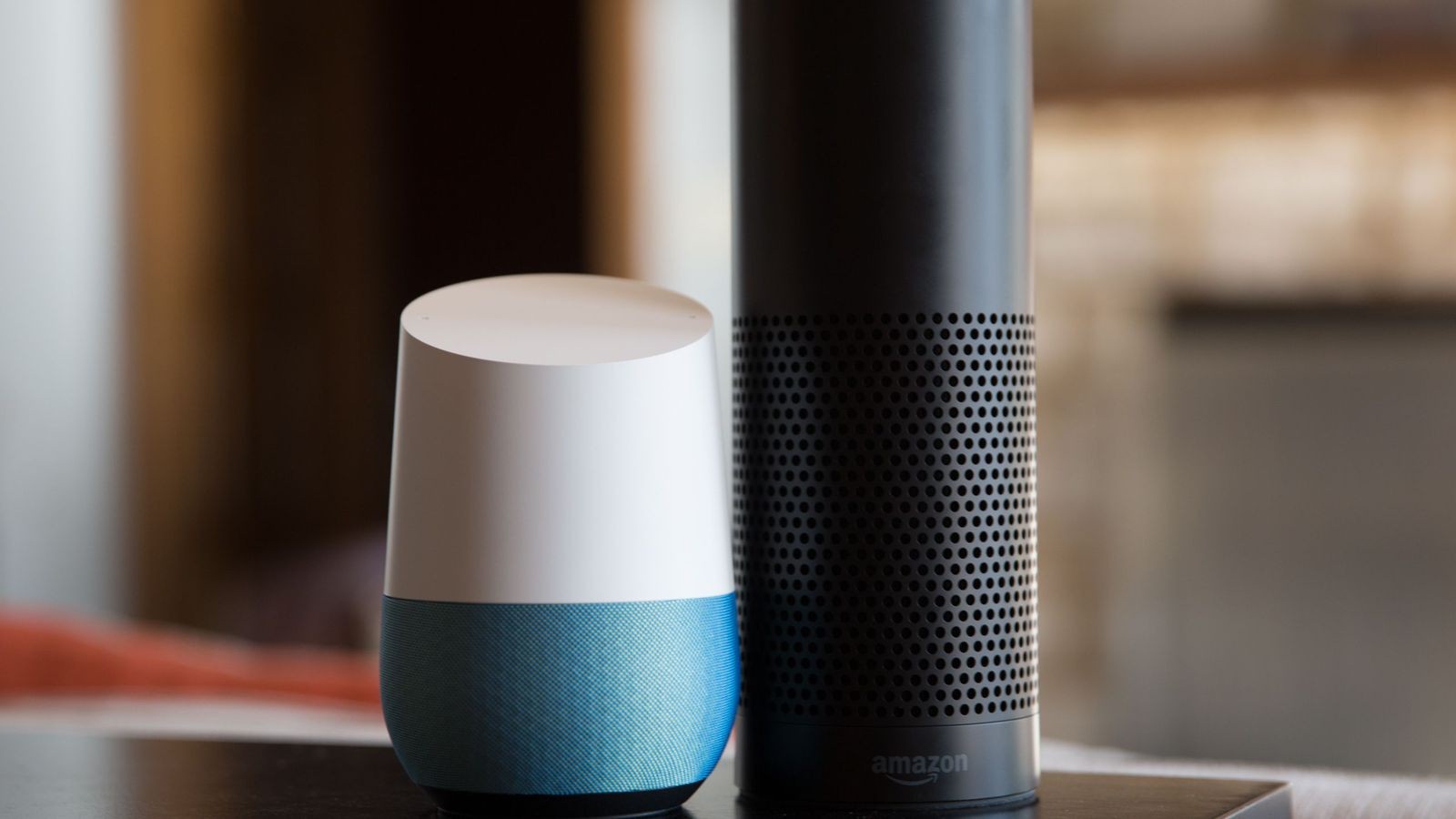 Voice is quickly becoming a preferred interface for technology with increased usage of voice assistants like Google Home and Amazon Echo
Image source: cnet.com
Voice interfaces provide efficient, hands-free access to information and are being adopted across a wide variety of platforms. There is a growing expectation by travellers to be able to access information as conveniently as possible. This means businesses need to understand how to make their content accessible via voice, as well as how voice can be used to help staff perform tasks more efficiently. 
We've analysed more emerging technology trends impacting agencies, hotels, airlines and travellers in our definitive "Emerging Technology in Travel" report. Looking ahead to 2017 and beyond, there are plentiful opportunities to deploy technology in new and impactful ways. Click to download the full report from Sabre Labs.