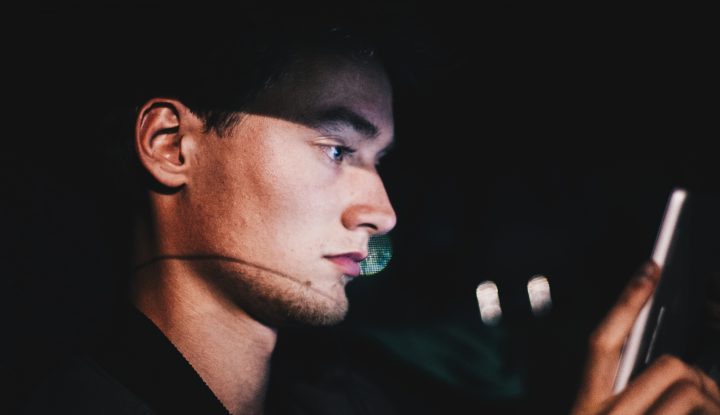 Australians love their smartphones. Research into smartphone and tablet ownership, net surfing trends and total time spent on devices shows that in Australia, consumption and usage of mobile devices continues to increase rapidly. In fact, 74 percent of Australians rely on their phones at least as much as they rely on their desktops when searching for information, ideas or advice.  
As an Australian myself, this behavior is perfectly familiar. And the fact is that it's not just limited to Australia. There's a common thread across cultures when it comes to technology: we want more of it, more often. And we certainly expect all of our various apps and services to integrate and play decently well together.
Taking control of the (business) travel experience
Studies recently conducted by Sabre have found that 38% of travellers now identify themselves as "Explorers". This group of modern-day travellers are more inclined to travel solo. They like to take control over their trip and are more likely to plan their travels on the go.
Explorers are the most spontaneous type of traveller. They are the sort of people that will make impulsive decisions and purchases mid-trip via their mobile device. By providing them with easy access to mobile itineraries that can be modified on the move, Sabre plays to their preferences and gives them what they crave. This then opens up new revenue streams for the travel companies serving them.
The average smartphone user checks their phone a whopping 221 times a day. They reach for their phone before they've even gotten out of bed to see what the weather forecast is, to check their email and to make sure they haven't missed the latest update on their social media channels. They are also reaching for them late at night, with the average time phones are last glanced at clocked at 11:21pm. The typical smartphone user amasses approximately three hours and 16 minutes of time on their phones daily. This phenomenal shift in human behaviour is one that has changed the travel landscape forever.
Travellers are placing higher importance on relevant and timely information. Studies continue to show a valuable opportunity for travel agencies to tap into in relation to the travellers' need for connection. Today's travellers — especially in APAC — demand intuitive tools and technologies that facilitate better connections with their new and foreign surroundings.
Orienting around the traveller
Sabre's world-leading team of developers, designers and researchers works closely with a skilled customer insights team to provide detailed analysis into how travel experts find successful solutions. We make understanding how best to tailor user experience to suit the needs of the modern-day traveller a business imperative. Using data-rich insights we present results that match each customers' unique requirements. This enables us to help them overcome challenges while providing them with a competitive edge and increasing revenue.
Understanding its customers and dedicating resources to finding out exactly what it is that makes them tick enabled Sabre to recently revamp GetThere.  The GetThere user experience team conducted hundreds of qualitative usability research sessions to evaluate what travellers truly want and need out of an online booking tool.
The newly redesigned technology powering GetThere drew from this first-rate analysis to create a new modernised travel experience. The new tool allows travellers to make smarter in-policy booking decisions and its simple, user-friendly design is fully optimised for the mobile road-warrior.
Today's sharp business traveller wants the convenience of self-service solutions that are available 24/7. The sleek new GetThere booking solution puts the user first with pertinent content and up-to-the-minute technology that's essential for a smoother travel program.
Travellers and travel experts will have relevant information at their fingertips and the ability to differentiate various fare offerings from airlines including branded fares – helping business travellers get the exact services and features that they need to be productive.
GetThere meets the needs of travel consumers by providing a fast, mobile experience that empowers them with the ability to manage their trip mid-journey. The enhanced GetThere solution delivers a state-of-the-art, efficient user experience across mobile devices, coupled with enriched access to airline branded fares and improved shopping for car, air and hotel options. This consumer-grade and streamlined system offers more self-service options within a cross-device optimal search, shop and booking experience.
A tailored travel experience
The Sabre team designed GetThere with the ultimate travel experience in mind. For instance, the tool allows corporate travellers to purchase extra-legroom seats when booking and includes the option to pay with a personal credit card.
Other new features include:
A simplified and responsive design, fully optimised for a mobile road-warrior
An intuitive booking workflow powered by Sabre's technology that is accessible and consistent on any device – desktop, tablet, and smartphone
Sabre's air merchandising capabilities to support airlines' branded fares with existing travel policy
It is a period of rapid innovation for the travel industry as providers race to fulfil the shifting demands of the modern-day traveller. It's important to realise there is a growing expectation of travellers to be able to access information as conveniently as possible, in real-time, wherever they are in the world.
Sabre will continue to invest in ensuring that it fully understands what its customers want. This will aid increased revenue while helping their businesses succeed by capturing new opportunities, enhancing the traveller experience and driving business advantage, profits and strategic development.
Could your business benefit from improved online adoption? Download the full case study on how Visa and GetThere increased online adoption from 17% to 70% nearly overnight.