Love it or hate it; we live in an instant-access, always-connected world. There are no longer boundaries on when, where or how we access information or services.
Business travelers have fully embraced technology in their personal lives. And they have come to expect the same level of ease in the business world. Popular consumer technology comes in the form of useful self-service travel tools such as Uber, Lyft, and AirBnB.
It's no surprise that the widespread adoption of these types of self-service tools have trained today's mobile-centric traveler to expect the same kind of capabilities in business travel software. The newly redesigned GetThere has fully embraced this new consumer-driven standard.
78 percent of U.S. biz travelers prefer to manage their journeys through self-service technology.

Share
New expectations
Expectations for how we work, travel, and communicate has shifted drastically in the last few years.
These new expectations demand that corporations and technologies evolve at an unprecedented pace. As more employees are jumping from meeting-to-meeting, city-to-city, they require access to digital tools that provide a consistent experience across devices. If the tool doesn't allow them to complete a task where they are at that particular moment, it won't be adopted.
Because of this heightened technology standard, employees are not going to blindly use what is given to them. This is particularly valid among the younger generation. This generation is highly critical of software tools and expects immediate value. The technology must be fast, easy, and thoughtfully-designed.
With millennials soon to make up the majority of the workforce, it is critical to keep a close eye on how exactly this generation defines "immediate" and "valuable."
Maximize savings by maximizing online adoption
Reducing travel costs has always been the top strategic objective for corporations.  We all know a sure way to reduce travel costs is by boosting adoption of a company's online booking tool. And the best way to boost online adoption is to provide travelers with a simple way to book and manage travel.
Although simple means different things to different people, it's safe to assume that business travelers need an intuitive booking experience that is accessible at every turn of the traveler journey. The faster they can complete a task, the more likely they will come back to complete that task in the future. At the end of the day, it's about influencing travelers to form productive, cost-saving habits.
Influencing someone to change habits is not an easy job. It won't happen over-night. It requires persistence and consistently delivering a positive experience. Providing access to an easy-to-use booking tool, regardless of device type, will kick-start those healthy, cost-savings habits.
Travelers will start shifting away from costly agency calls and inefficient supplier-direct bookings, particularly while in-transit.  The downstream implications are, of course, advantageous as well: richer travel data, stronger negotiating power with suppliers, and enhanced ability to satisfy duty of care obligations.
Empowering your travelers to make smarter travel decisions begins with providing them with a convenient way to participate in the corporate travel program wherever they may be and whatever device they have on hand.
User tested, user approved
Designing and developing an online booking tool that business travelers want to use starts with – yes, you guessed it – business travelers. Last year, the GetThere user experience team conducted 108 qualitative usability research sessions to evaluate what travelers truly want and need out of an online booking tool.
Last year, the GetThere user experience team conducted 108 qualitative usability research sessions to evaluate what travelers truly want and need out of an online booking tool.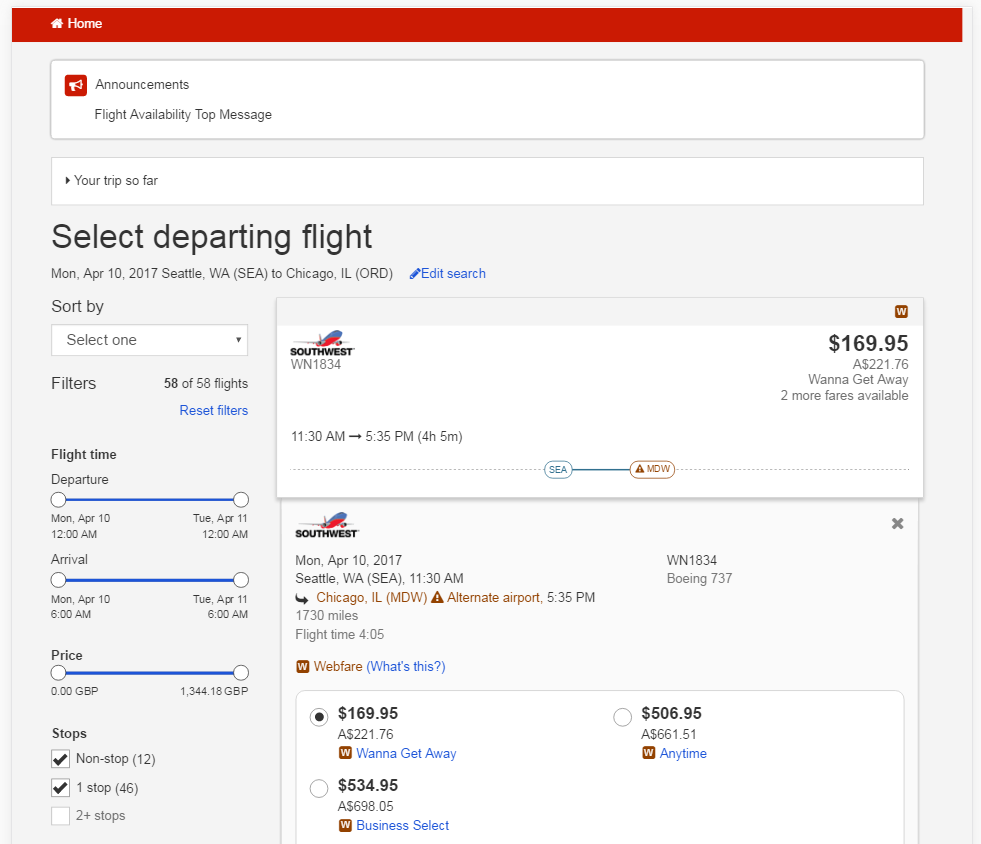 These structured sessions revolve around one-on-one interactions between the researcher and the user. The process is built around finding real motivations and behaviors and executing on an iterative cadence until the user experience feels absolutely right.
The newly designed GetThere is a responsive HTML5 design which means that it delivers the same intuitive experience on any device. This responsive web solution will automatically adapt to any screen size. The mobile-connected business traveler not only expects this, but requires it for their always-connected, self-service needs.
Many of the design elements in the redesigned GetThere resemble what you see in popular leisure travel sites. This is very intentional. It reflects the outcomes of the comprehensive usability research. GetThere puts an incredible emphasis on traveler-centric design because we fully embrace that it is the user that drives innovation. We just help connect the dots.
New design, new features
With the new design, comes new features. GetThere is introducing new air, hotel, and car shopping pages; the ability book, cancel and change reservations on any device; and new Sabre Branded Fares.
Business travelers now have access to consistent fare options anytime, anywhere. As personalization becomes more desired among every generation, it's critical to provide travelers with familiar brand choices and the extras they've come to expect. With GetThere's new features and design, travelers are now more empowered than ever to easily book and manage in-policy travel on their own terms.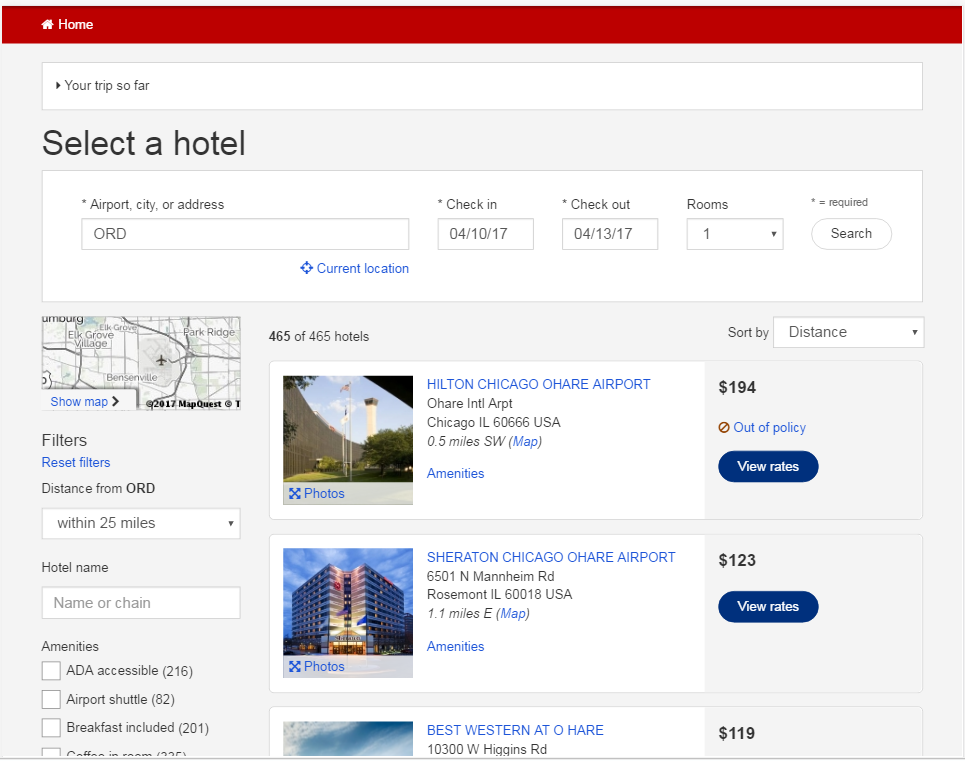 Want a Demo? Contact our experts at GetThere for a FREE demo.