As Africa has grown over the past decade, so has the travel industry.There have been many positive developments over this time period, including a consistent increase in passenger traffic to and from the continent. The growth in commerce not only means more business travelers moving around the continent but also more leisure travel from both Africans and foreigners visiting the continent for vacations.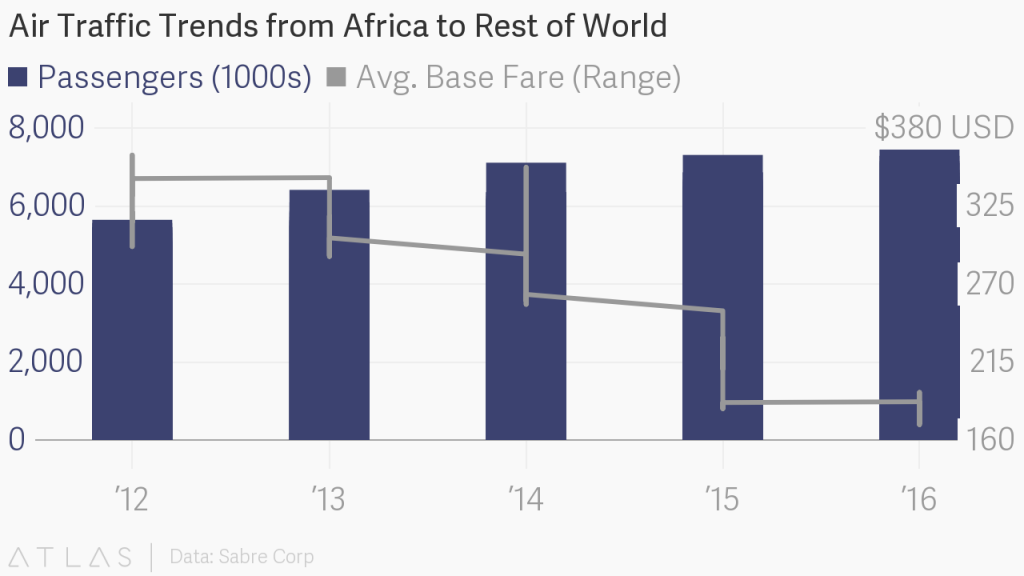 Ten years in Nigeria
It's been a decade since Sabre established its operations in the country of Nigeria. Situated in West Africa on the Gulf of Guinea, the country is well-positioned for both intra-continent commerce and international visitors.
On the air traffic front, Nigeria has seen a similar trend in patterns as the continent. While the country's passenger traffic has declined slightly over the past 18 months, average monthly fares are at their lowest point in five years. Price volatility is also reduced, creating a much more consistent experience for Nigerian travelers. This makes for a more confident traveler, on both the leisure and business fronts.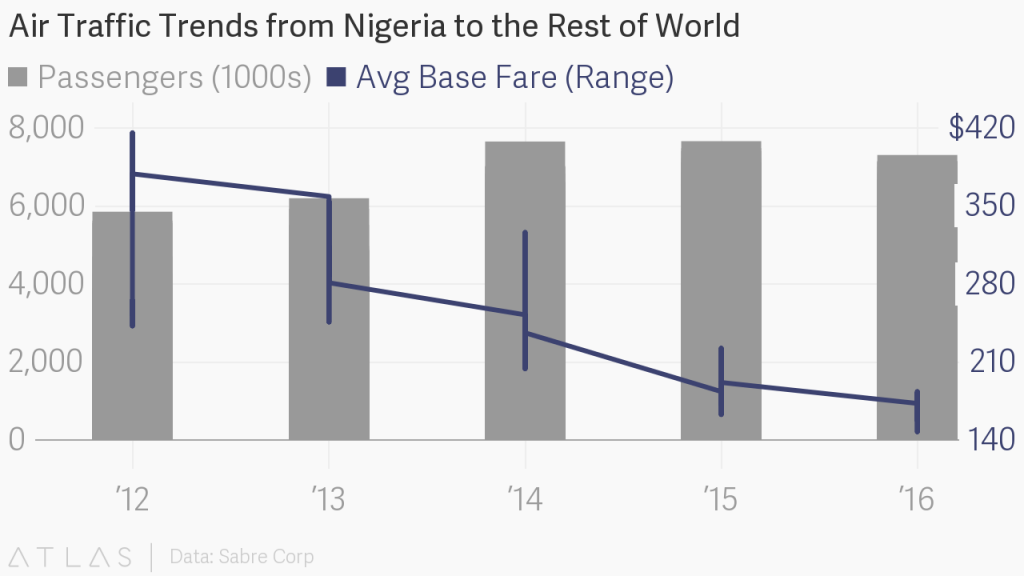 With this backdrop of growth — and a decade-long milestone — it felt right to reach out to the team on the ground. Gabriel Olowo is the president and CEO of Sabre Travel Network in Nigeria. He joined us on a recent sunny day to reflect on a decade of operations in that country.
You just celebrated a significant milestone: ten years of Sabre in Nigeria. How has the country and region evolved during that time?
We came into Nigeria as the fourth player in the marketplace and changed the whole game. Travel agencies were not contented with the level of services rendered by GDSs, no new innovations, service delivery was poor and competition among the GDS as regards to the market shares and products delivery was zero.
We brought several innovative products that challenged Amadeus, Galileo, and Worldspan. We dazzled the market with TripCase, Bargain Finder Plus (Offline) and Bargain Finder Max (Online). We later were the first to introduce Automated Exchanges, as well as our Red Apps, which greatly enhanced travel agency business and operation in Nigeria. In the country, we have grown from Six beta agencies to hundreds of agencies today.
Africa is still behind the rest of the world when it comes to overall penetration. Yet internet penetration is wider and more reliable than when we started. Virtually, most agents are now on mobile devices to make bookings on the go while several payments processors companies have simplified use of debit cards making trends and usage of online booking portals on the increase.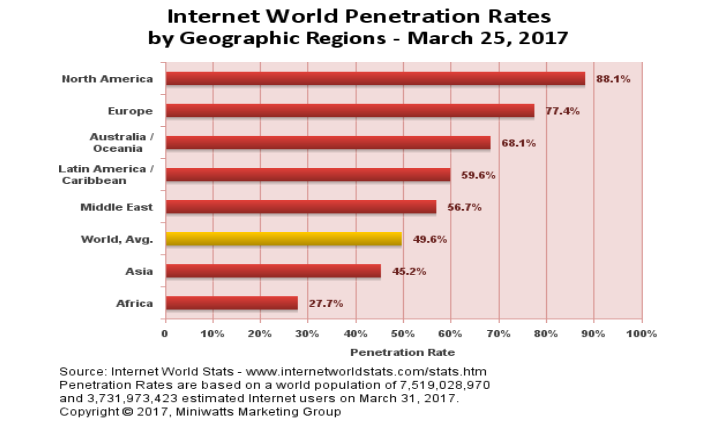 Aviation, hospitality and travel agencies continue to see growth. What are 2-3 areas that you foresee the most potential?
It is true that the industry has been growing steadily over the years. While there is still much growth ahead, we are steady and focused on building a resilient and stable travel industry. The areas with the most potential growth are the following:
Growing our content. All carriers in Africa, irrespective of the size and fleet, must distribute on Sabre. Pulling in comprehensive content opens opportunities by connecting more travelers to more seats! Without that access, fewer people will find travel frictionless.
Online Booking Portals. IBE/OBE is now the evolution in Africa. Most e-commerce platforms (like Jumia and Konga) have extended their services to includes Flights, Hotels and Cars. This competes with traditional travel agencies but also grows the industry by giving consumers more touchpoints for booking travel.
Local content distribution. Looking ahead, we will ensure local operators of hotels, bus, car hires, flight shuttles, insurance, and domestic carriers can be distributed to serve their local environment, as well as to customers worldwide.
Growth in hospitality. This is a rapid growth area. We see flexibility in payments and how commissions are earned as a key area of focus. We also want to see more aggregator content available on Sabre.
The middle class has driven quite the increase in travel across Asia. Do you see the middle class doing the same in Africa? If not, why?
I see the middle-class driving increase in travel too in Africa, in fact, they are already doing so. They are DIY – Do it Yourself, the computer age class. They want all the information on the go. Everything must happen on their mobiles and have a preference for Android and not the iPhone. This makes a lot of sense, given that Android is far more affordable and available on a diversity of devices.
Given this gradual expansion of the middle class, the travel industry will enjoy a similar growth pattern!
Looking around across the continent, what types of travel are becoming more popular? For example, in Asia, there has been a large increase in beach holidays.
Aside from business trips by the corporates, tourist travelers are on the increase across the board. This is reflected in the growth in passenger counts across Africa. Every African want to visit a family or friend in Europe or the US. And business trips to far East like China, Dubai are not only for commerce by also to buy goods. Many travel abroad and return with many goods to their home country.
We are also seeing a much larger preference for weekend holidays within the country, as well as extending business trips into leisure. The bleisure trend is also in Africa!
Mobile has become the dominant means of communications in Africa. It's not mobile-first, but mobile-only. What does this mean for travel companies seeking to serve the African traveler?
Due to the peculiarity of our environment, basic amenities (like electricity, Internet provisions, expensive laptops, and currency exchange) are still big issues. Coupled with unplanned trips by Africans, travel agencies staff rely mostly on mobile applications from GDS or third parties developers to service their customers effectively. This gives them the flexibility to serve travelers wherever and whenever they want, regardless of infrastructure issues.
They must also embrace technologies to retain their customers who have the habit of Do-It-Yourself. This self-service trend is also in Africa — mostly because we have been used to taking care of things ourselves. We are less interested in paying others to manage; while we may want assistance, we want many chances to take care of our own things.
Also, getting notifications and alerts are very important to customers. This means that mobile tools for travel booking must include a seamless way for agents to notify travelers via mobile. After all, the primary means of communication is the phone! And often the travelers are not using the internet but relying on cell signals.