Part 1 of the series "Diversification: The Art of Creating Unique Value"
---
Diversification – a risk-reduction strategy that involves adding product, services, location, customers and/or markets to your company's portfolio to set you apart from the competition.
---
In life, some people strive to blend in. Not attention seeking or sometimes even wanting, they prefer to hang back and observe. That's fine for your personal life, but in the world of business, blending in is not an option. You either find a way to stand out or you fade into the background.
Diversification in business is all around us. In the U.S., people are trying out the relatively new online grocery shopping trends where shoppers can select items via their device and pick them up at a scheduled time at their local grocery store without even getting out of the car.  While some may still enjoy strolling the aisles and selecting groceries on their own, online grocery shopping can be appealing to people for many reasons:
Sick/tired.
Rushed (saves at least 45 minutes).
Multiple children clinging to a cart.
Hate grocery shopping.
Don't want to spend on random items that entice you through the aisles.
While online grocery shopping experiences are still a relatively new experience in countries like the U.S. and Germany, other countries are all on board (South Korea, China, Australia and the UK, to name a few). A new report from Forrester Research estimates that online grocery spending around the world, worth about $150 billion last year, is set to double in the next five years, reaching $334 billion1. This new model for grocery retailing is an example of successful diversification among numerous players worldwide.
The many faces of diversification
Diversification in business is essential, but it can take many forms. Here are a few examples from everyday brands:
Leverage Current Capability to Provide New Service
New Entrant/New Business Model

Meal Kit Delivery Services, such as Blue Apron (U.S.), FreshDirect (Asia Pacific), Hello Fresh (Europe)
Airbnb

Same Product With a "Twist"

Food & Beverage: Peanut Butter Oreos, Blue Cheese Doritos

Acquire and Improve Processes

Amazon's purchase of Zappos

Transform Current Product

Coke à Coke Zero
iPhone à Apple Watch

Expanding Services

Costco (membership-only retail warehouse, often used for buying in bulk) offering travel

New Channel and New Product Line

Amazon purchase of Whole Foods
Now, most of us can also name several companies that did not diversify or failed to follow the shift in usage behavior or trends, and are now are closed for business or whose share is significantly reduced. Here are a few that come to mind:
Blockbuster – Did not follow move beyond brick and mortar to online option with monthly fee
Polaroid – Did not follow move to digital cameras
Borders Books and many other brick & mortar bookstores – Consumers' demand for digital books made actual storefronts difficult to maintain
Blackberry – Clung to the keyboard phone instead of moving to smartphone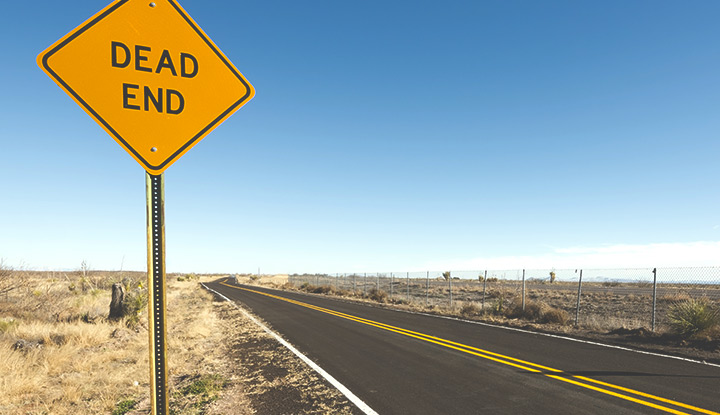 In the fast-paced, ever-changing world of business, diversification is rampant. Join us on the journey. In this series, we will explore diversification, specifically as it relates to the fiercely competitive world of online travel agencies. We'll learn about the reasons and avenues for diversification, as well as outcomes, lessons learned and future thinking.
OTA pioneers: Trendsetters in the travel industry
The online travel revolution began in the mid-1990s with companies like Travelocity and Expedia, with Sabre technology powering many of them. Today, OTAs possess 17% of total travel market.2
This new means to search and book travel brought disruption to the brick-and-mortar travel industry, and so the evolution of the revolution started.
Worries for OTAs today
Jump ahead 20+ years: the players abound and are diverse. Online travel is a technology-forward, dynamic channel focused on bottom-line bookings and customer retention. These factors, compounded by the concerns below, keep OTA leaders up at night:
Smaller OTAs often lack resources to keep up with the evolution of technology and its implementation
Direct channel competition
Customer acquisition and retention
Balancing product mix with profitability
With established large players, market share may only be available via niche services/products
Online travel is "omnipresent" versus brick and mortar
Agility is expected with changes in technology and competition
Constant disruption
Customer expectations are high
In this day of 24/7 service and personalization, customer expectations are high. They demand:
Seamless experience
Immediacy
Consistency
Innovation
Easy UI and overall experience (otherwise move on!)
It's easy to understand why OTAs can't afford to blend in. Stay tuned for Part 2, which will explore how a popular OTA player made a big leap (perhaps hop 😉) into the OTA pool. 
Which technology trend do you believe will be the biggest driver of the next wave of innovation among OTAs?

Read the blog: https://t.co/bDVpe4pzYL

— Sabre (@Sabre_Corp) May 15, 2018
1 "Online Global Grocery Shopping To Double To $334 Billion", Marketing Daily, March 30, 2018. https://mediapost.com/publications/article/316909/online-global-grocery-shopping-to-double-to-334-b.html
2 Phocuswright, Phocal Point, Global Market Sizing, March 2018.