Until August 2011, Randi Zuckerberg was the voice of Facebook. Since then, she's been wearing the titles of founder & CEO of Zuckerberg Media, author of NYTimes bestseller Dot Complicated, Broadway actress, television producer and public speaker. Most recently, she joined 1,000 travel professionals in sunny Miami Beach, Florida for TTX, the travel technology event for industry insiders.
In front of a packed house, Zuckerberg gave attendees a lesson on digital marketing, explained why every company is a media company — and even treated the rapt audience to a cheeky tech remix of the Little Mermaid's Part of Your World (read on for the video!).
I managed to pull her away for a few minutes to ask her a handful of questions that relate to sound advice for the travel industry.
The media is constantly changing, and it seems like the pace of change accelerates every year. How do you stay on top of things?
First of all, you're absolutely right, it seems like there are hundreds of new apps each day claiming to be "the Twitter killer", and then a month later the app is out of business.
I like to do a 6-month test. When I hear about a new app, I keep it on my radar but I wait 6 months before I adopt it. If it's still around by then, I'll give it a try. It can be a big time suck for companies with limited resources, time or employees to try and be on every app as soon as it comes out. Let the world test it out for you first.
Sabre Labs and other tech evangelists are buzzing about virtual reality and augmented reality. Does this pass your 6-month rule?
It does! I love virtual reality. I feel like it's one of those things we've talked about for years. It was about 2 years ago that Facebook acquired Oculus. But when Google Cardboard came out, I still applied that 6-month rule. Then, I started downloading apps and trying it out.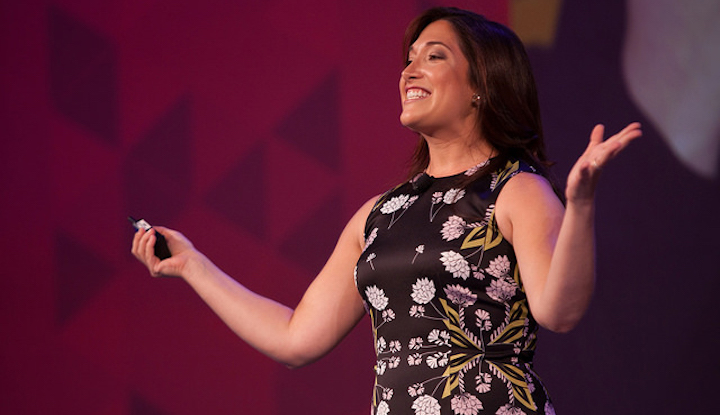 The first forays into emerging technologies and apps are usually unsuccessful. In my keynote, I actually give an example about how DVF (Dionne Von Furstenberg) used Google Glass gave viewers an inside look behind the runway for a fashion show. If you're going to be the first in your industry to use a technology, you'll still get the buzz and the press around it, but any one else in fashion who tried the same concept wasted their time.
Google Glass received a lot of attention initially as the first mini-foray into virtual and augmented reality, but then it totally bombed. The positive thing is that now the next 10 glass-like startups are going to be more successful from what they learned from that. I personally love virtual reality, especially for the travel industry. It's incredibly powerful to put people in a world that they could then book.
You travel a lot, so you've experienced all kinds of hospitality. Consider the industry from a branding perspective. What's something you would recommend to hospitality brands as they attempt to attract new generations of travelers with targeted "micro-brands" of hotels?
The 1888 Hotel in Sydney, Australia has to be one of the coolest hospitality brand experiences I've ever had. They brand themselves as the world's first Instagram-themed hotel. The lobby is decorated with empty photo-frames as "selfie stations". If you have over 10,000 Instagram followers and you're willing to vlog your experience, you can stay for free! During the day, they even turn their restaurant into a co-working space for startups.
"This is a perfect example of a hotel really getting it right for the modern traveler. This hotel values your influence more than just your nightly room fee."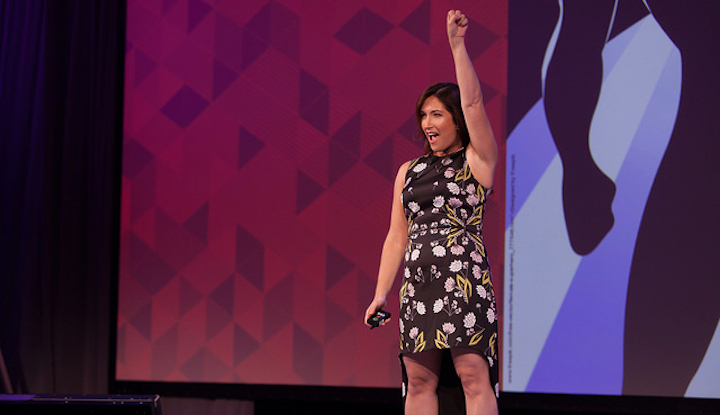 There was another hotel I stayed at in Arizona, who asked for access to my Facebook account when I checked in so that they could print photos of my loved ones and have them displayed in my room. It was so easy for them to do, and to have pictures of my kids in my room really made it feel like home.
We live in a world where people love those personal touches. They love to feel like VIP, and know that a brand is paying attention to them. The simple, little touches like that are worth so much more to customers than spa vouchers. That was years ago but I remember that hotel, it stood out to me.
As the editor-in-chief for Dot Complicated, what are some of your strategies for building an online community?
When it comes to social media, you have to be in it for the long term. A lot of brands are overly focused on the immediate value that they can get out of a customer. Many of the customers you'll find on social will engage with you, it'll be fun, but they may not immediately be in the market to buy something. You engage now, then they'll think of you next time they're planning their vacation because they've built that relationship with you.
"You have to look at it as a long-term experience."
If you're looking purely for direct sales, social media will be a frustrating platform for you. But if you'rewondering, "how can I cultivate the next generation of my customers", then it's a fantastic opportunity to nurture that relationship.
You advocate for creating content that makes a mark. What recommendations do you have for doing effective content marketing? What are some clear lessons that others can employ in their efforts to use content to build their business?
Every brand needs to consider themselves as a media company. If you reach even one customer online, you're a media company. Customers don't respond to marketing speak. You see companies like GE producing podcasts, or Red Bull getting into extreme sports. The brands that are doing it right on social media, view themselves like a movie studio or a media company as opposed to a sales channel. You don't need to film giant feature films a la Pixar. Just be entertaining, be educational, be funny and reflect on pop culture. It'll go a long way.
You talk a lot about untangling our wired lives. Is there any aspect of your life that you couldn't imagine without technology?
I do a segment on my SiriusXM radio show where I give guests random predicaments and ask them to come up with a solution without using technology. If you get dropped off at Disneyworld and have to meet your friends using zero technology, how do you do it? Most people panic!
It's really amazing how much of our brains we've outsourced to technology. In some cases, it's great. It's freed us up to be more creative, to focus on more impactful things in our lives.
But…I don't think I could make even the most basic recipes without using technology and I only have about three phone numbers memorized. On the more extreme hand, if there was a major apocalypse situation, I really don't think I'd have enough knowledge to survive!
You can view the recording of Randi's talk and other keynote general sessions on our livestream page. Or for a quick hit, check out Randi's tech remix of the Little Mermaid's Part of Your World below!