This article was originally posted February 10, 2016.
A recent Inc. guest column identified airlines and hotels as "huge industries facing death because they lack innovation." But a closer look shows that airlines and hotels have already transformed the way they do business. Hotels at all price points and amenities menu are positioning themselves as personalized service providers  in direct counterpoint to the growth of the sharing economy. Meanwhile airlines continue to deliver value, choice and personalization to passengers through technology and iterative business models.
Hotels at all price points and amenities menu are positioning themselves as personalized service providers  in direct counterpoint to the growth of the sharing economy. Meanwhile airlines continue to deliver value, choice and personalization to passengers through technology and iterative business models.
The travel industry is an excellent case study on how a consistent commitment to a brand promise can deliver outsize results. Here are 4 ways airlines and hotels are transforming the essence of hospitality.
1. Investment in the guest experience
Hotels are now thoroughly analyzing every step of the guest experience. Rather than sticking with the way things have always been done, hotels have realized that efforts are better placed in distinguishing the product through memorable, authentic experiences.
Hotels are also quick to partner with tech providers to meet the expectations of the connected traveler. One example is the Aria's installation of Crave tablets in every room. The tablets provide in-room controls, room service orders, and spa scheduling, as well as the ability for groups to communicate, make plans and share itineraries. Thoughtful integration of third-party tools is one way hotels craft a modern guest experience through near-instant gratification.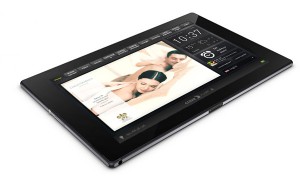 Hotels are also some of the first to jump on messaging apps, giving guests instant access to staff.  From Hyatt to Starwood, these new lines of communication offer the concierge-level style of services that distinguish connected hotels as high-end service providers rather than just a place to stay. Contrary to popular belief, hotels have long been entrenched players in the on-demand space!
Sabre's Vice President, Global Marketing & Strategic Development Sarah Kennedy Ellis emphasizes this point:
"Hotels are transforming the business by focusing on the guest experience and truly understanding guests' needs. Regardless of what city or time zone guests are in, their focus is to be distinct and dependable time and time again. Hotels serve guests along their entire journey."
For example, Fontainebleu Miami's immersive, one-to-one personalized experience online, where travelers can easily book rooms, spa treatments, cabanas and dining seamlessly on any page. By putting the booking tool wherever a guest may look shows an understanding of a key guest expectation: "what I want, where I want, when I want."
2. Commitment to the brand promise
This commitment to the guest experience is one of the clearest distinctions hotels are nurturing. Hotels leverage a brand promise that espouses hospitality, consistency, and authenticity. Hotel chains have deftly managed the branding process to rapidly spin off new hotel brands targeted to specific travelers.
And hotels are not sitting around waiting for new entrants to win in the accommodations space. New hotel designs reflect the quickly-evolving tastes of travelers, with common spaces growing larger and room sizes diminishing. The active pursuit of guest-centric designs means that hotels can offer a unique, inviting hospitality experience to all guests. Long gone are the days of megalithic brands meant to appeal to a broad swath of traveler. There are now many styles of hospitality within the industry, each targeted to a different subset of traveler.
For airlines, the basic brand promise is to move a passenger from A to B. While capacity constraints, booming passenger counts and congested tarmacs have led to increased stress, airlines are actually offering cheaper fares than ever before. When adjusted for inflation, fares become around 40% less expensive over the past 30 years — and that's included fees.
This democratization of travel is a key airline innovation, making air travel affordable for the masses. That is the extended brand promise, one that continues to be built on complex back-end technology that personalizes fares according to individual traveler priorities. Far from commoditization, each airline is now crafting its own narrative into a brand promise.
3. Using technology to boost efficiency
Technology innovations don't only apply to the consumer-facing side of the business. Countless impressive technology solutions work behind the scenes to boost operational efficiency and ensure the ongoing health of the business so that it can continue serving travelers.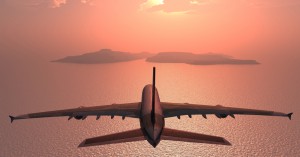 By bringing together various streams of information, from revenue management to resource allocation, the intelligent PMS can reduce complexity, cut out the noise and deliver the relevant information about the guest to ensure the most memorable stay possible. As demanded by the connected traveler, these technologies allow hotels at all levels to become high-end service providers.
Unbeknownst to many, airlines are massive adopters of technology, using scanners to process and track baggage, mobile boarding passes, and behind-the-scenes technologies to improve operational efficiency. These tools aren't cheap and work in concert to deliver faster turnaround times, fewer maintenance disruptions and accurate compliance with local laws.
Considering the significant investments in sophisticated operational models, fares are near their lowest points since deregulation — savings that is directly passed on to passengers.
4. Ability to evolve business models in the face of untested disruptions
Despite the promise of new technologies like the Hyperloop, these innovations must not only grapple with uncertain outcomes and development costs but also with finding a successful business model. Just because something is cool doesn't mean it will make enough money to thrive — and ultimately disrupt entrenched players.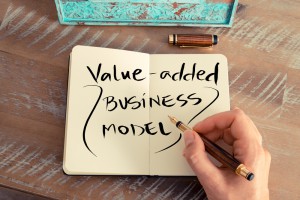 Airlines and hotels have not been sitting on their laurels over the past decade, wondering what to do in the face of change. Each industry has been tweaking fundamental business models to distinguish the product via personalized offerings, mobile technology, and product innovations.
Yet airlines, facing years of losses, pivoted successfully to an ancillary-based business model. Low-cost carriers proliferate thanks to the unbundled model, allowing more people to travel for cheaper. This was followed quickly by legacy carriers seeking profitability after years of decline. The airline industry is now financially sustainable — in part due to depressed oil prices but also due to the success of this business model transformation.
Hotels also followed the airlines with varying strategies of unbundling. RevPAR has been increasing every year since 2010, tracking trends towards healthy valuations of hotel brands by the stock market. If this is the sign of waning innovation, then this financial data is seriously a lagging indicator of future performance.
The future is bright
No matter where you stand on the topic of innovation in travel, one thing is certain: travel is booming. People are traveling more than ever before. Innovation is the result of both discipline and creativity. The industry must move methodically to maintain relevancy through key innovations — the traveler now demands and expects iterative innovations to improve the traveler experience, and the industry is delivering.
For more on Sabre's approach to reinventing travel, visit SabreLabs and Sabre Dev Studio.