FOR TRAVEL RETAILERS
Get access to the leading content your travelers want, without sacrificing the operational efficiency you need.
NDC is an industry standard. Going beyond NDC is about innovation, guided by a long-term retailing strategy. Whether you're focused on leisure or business travel, at Sabre, we build with end-to-end workflows in mind–that means as NDC takes off, you won't be left behind. We've integrated and normalized EDIFACT and NDC content so that it's easy to compare and book the right option for your customers with easy processing by your mid and back-office systems. Connect with us via the Offer and Order APIs or Sabre Red 360.
Content access
Give travelers access to innovative air and ancillary content
Easy comparison
NDC offers appear alongside other content, while end-to-end workflow support keeps you operating efficiently
Reliable and secure
Our technology, powered by Sabre and Google, scales with your business needs to reduce friction on the journey to offer and order-based travel retailing
Grow your top and bottom lines
Quickly add distinctive and surcharge-free offers to your content mix
Start booking NDC offers in Sabre Red 360 today
When you travel beyond the standard of NDC, the possibilities are limitless. Our Air Shopping path is fully API enabled so it pulls from multiple sources of information at once, including traditional, low-cost carrier and NDC Offers. It's all presented in a single display for efficient comparison shopping. See how it works.
NDC resources for Travel Retailers
September 10, 2023

The reason for booking a trip usually informs how many people will be involved. Corporate travel often includes one adult, while leisure trips typically involve multiple adults, or families with young children in tow. Sabre's NDC…
Ready to get started with NDC?
However you want to connect to us, we're ready to support your retailing goals.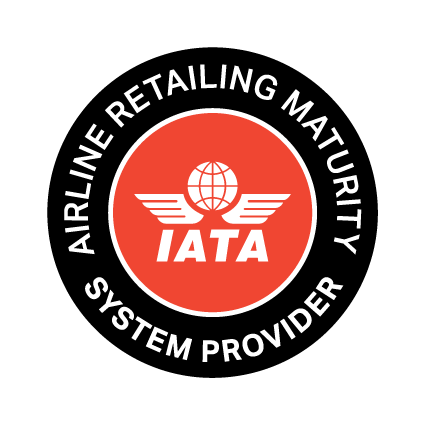 Airline Retailing Maturity index
Sabre is recognized as a system provider for both airlines and travel sellers in the IATA Airline Retailing Maturity (ARM) index, leading the industry in capabilities available as a seller.