Recall the movie Planes, Trains & Automobiles with Steve Martin and John Candy? Steve Martin plays a marketing executive that's in New York for business and wants to travel home to Chicago in time for Thanksgiving with his family. His travel plans soon take a bad turn. He has difficulties getting a taxi and his flight is cancelled. He meets a clumsy and talkative salesman in at the airport who takes his cab. Then, his flight is delayed to Chicago and he's bumped from 1st Class to Coach, having to share a seat next to this all-around blabbermouth who is never short of advice, conversation, bad jokes, or company. As luck would have it, the bad weather shuts down O'Hare Airport and they land at Wichita, Kansas. Their flight is cancelled soon after, and they are forced to face facts that there are no more hotel rooms available and end up sharing the last available hotel room. Funny stuff, if you haven't seen it.
All of us, perhaps not to this magnitude, have had those moments where our business travel plans didn't go as planned. Those are the experiences all travelers want to avoid. Travelers are looking for a frictionless experience, one that removes obstacles to make business interactions and the traveler experience as easy as possible. While this seems like a relatively simple concept, something as complex as travel is never as easy as it seems. Travel disruption is a common occurrence for many business travelers.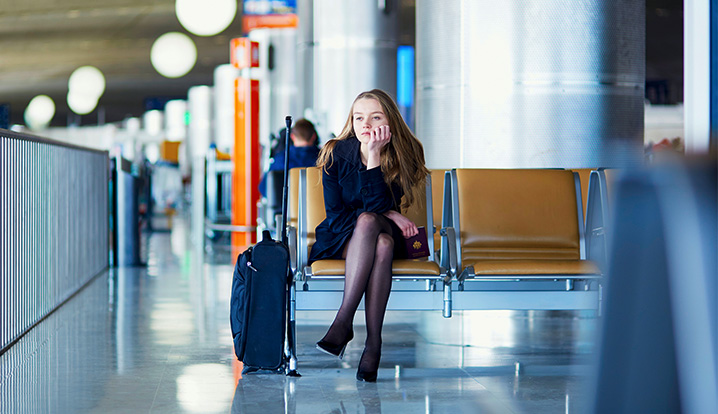 The current rise in business travel around the globe has fueled a shift in travelers' expectations. With increasing frequency, organizations are moving away from just quantifying travel costs in actual dollars spent. Rather, they're analyzing the costs associated with convenience and reduced stress based on increased returns of higher employee engagement, productivity and morale.
Sabre and GBTA have partnered to release a global research study, Facts of Friction: How to Mitigate the True Traveler Pain Points Along the Travel Journey. The study further validates this trend that traveler friction impacts employee engagement, business outcomes, productivity, recruitment/retention and overall physical and mental well-being. Overall, travel is an important driver for job satisfaction and a critical factor to business success.
Complexity in any given consumer-brand interaction or touchpoint results in friction. In fact, our recent research showed that 51% of North American travelers have booked a business trip out of policy to lower stress and anxiety while traveling. What are the common areas that cause friction for today's business traveler? Booking remains one of the greatest pain points for global business travelers, especially when it comes to identifying travel time and availability of connections. Others are:
Time spent in transit (62%)
Layovers (47%)
Changing a flight or train reservation during the trip (42%)
Work environment when traveling (40%)
Preparing expense reports (34%)
Changing a lodging reservation during the trip (34%)
Working away from the office (20%)
The smartphone offers the potential to greatly minimize these common inconveniences. Travelers today have access to all the information they need on the go. A tap, swipe or zoom with the simple touch of a finger is all that often stands between your consumer and the travel experiences you offer. The more seamless, the easier it is to take care of potential disruptions with minimal effort –– the better. For example, you can capitalize on the convenience of smartphones by providing notifications that are sent to quickly rebook the minute something goes wrong. You can even take it one step farther and utilize apps or even chatbot technologies to make sure every aspect of your trip is covered, such as luggage, hotel, transportation, dinner reservations along with local entertainment –– making a long delay a little less painful.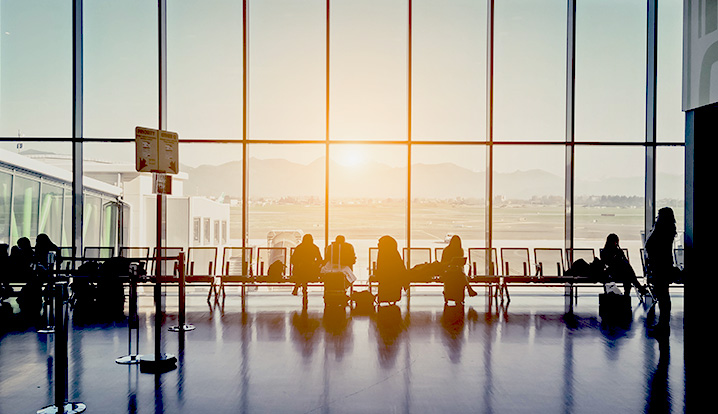 Simply put: it's important to look at how today's connected traveler interacts with technology, as well as examine behavioral patterns to reveal areas of opportunity that make a traveler's life easier across trip. Having a highly mobile solution that works seamlessly on desktops, PCs, tablets and smartphones can help you accomplish the goal of eliminating travel pain points.
Overall, today's business traveler demands a frictionless customer experience. Every moment during their journey that is clunky or inefficient often leads to increased costs and traveler frustration. The ability to offer the right experience at the right time (flight times, seat maps, routes, preferred hotels and even nearby restaurants) can make all the difference. That's why having a highly mobile, integrated technology solution from Sabre can provide a holistic travel experience that leads to less traveler disruption. Besides, do you really want to experience a crazy scenario like the one in Planes, Trains & Automobiles?