Today's travelers would rather leave their toothbrushes at home than their cell phones, tablets, and smart watches.
In 2013, Visa's Global Travel Intentions Study found that 80 percent of travelers said mobile phones were the No. 1 most essential gadget to take on holiday — ahead of cameras and laptops. That same year, TripAdvisor's TripBarometer found that nine in ten travelers used mobile devices while away from home. Travelers used their phones for everything from finding hotels to reading restaurant reviews to posting travel photos on social media.
An investment in mobile solutions is the clearest way to improve traveler satisfaction.
Giving customers what they want
One of Miami's leading luxury hotels, Fontainebleau, puts mobile at the core of its business strategy.
Josh Herman, director of marketing and PR, said that since launching its fully responsive site in September,
"mobile bookings have gone through the roof—traffic is nearly 300% up and revenues have doubled."
He said this is the result of building their entire strategy around mobile because their customers are mobile. "We don't think of mobile in silos … It is genuinely at the forefront of everything we do at the property," he said.
Give customers what they want — while creating additional touch points. Use those touch points to push your message, proving the value of having a travel consultant or travel management company (TMC) making their trips easier.
Facilitating exceptional experiences = fantabulous!
Geolocation-enabled apps, for instance, can offer travelers special discounts and deals that are both nearby and travel policy compliant. For example, a hotel might beam out special corporate perks to app users within a 1- to 3-mile radius, keeping employees at the preferred hotel taking advantage of negotiated rates.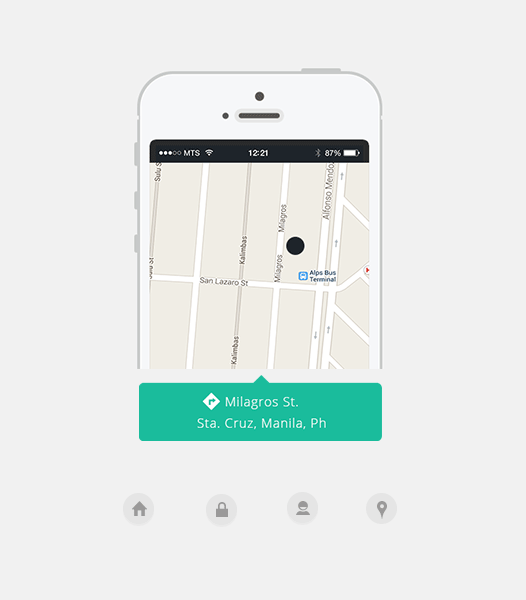 A conference-sponsoring restaurant could text offers for a free glass of wine to attendees walking by its doors, increasing networking opportunities. And, just for fun, new walking tour apps can customize their narratives to the exact location in which users are standing so that they can appreciate local landmarks at their own pace.
More importantly, geolocation-enabled apps can help keep employees safe. With upheaval worldwide, employee safety is at the top of most travel managers' priority lists. Providing companies with the ability to track employee whereabouts and manage travel amenities and transportation, these apps become more important than ever.
So many realities …
Other app designers are tinkering with the augmented reality capabilities that Pokémon GO made popular a few months ago. Aim your mobile device's camera at an unfamiliar neighborhood with an app built with Wikitude and an overlay provides information about where you are and what you might like to see in the area.
TMCs and companies can take advantage of these applications to help employees in foreign places. Another app lets you capture menu and pricing information from participating restaurants when you stand nearby.
VR marks another frontier in travel technology. Developers for the Oculus Rift and other VR hardware are creating immersive, 360-degree experiences that entertain and provide information. Imagine being able to stroll around the Roman Forum or visit Angkor Wat from your own home. Platforms such as YouVisit have created collections for early-adopters to explore, with hotels and destinations showcasing their locations in both 360-degree video and VR.

The standard photos of rooms on hotel company sites may soon give way to interactive VR experiences where you can open the closets, check out the bathrooms and see how big the beds are.
Some forward-looking hotel brands have already started to pilot programs to experiment with the technology. Marriott, for example, introduced the world's first in-room virtual reality experience called VRoom Service. Guests can order VR headsets to their rooms. in China, Intercontinental has pioneered a "VR Zone" where guests can congregate to experience VR together.
So many options …
And finally, innovations in wearable technology are just starting to be felt across the industry as people use watches and headsets to receive important travel updates. The next big shift may incorporate biometric data into the travel experience so that travelers get information about their stress levels, how much they've exercised and how their overall health is impacted by travel.
These trends in mobile technology look especially promising, but the next major innovation may well occur in an area that no one's even considering today. One thing is certain — mobile technology will continue to reshape travel in large ways and small.
For more on the intersection of travel and technology, read about how wearables provide early warning for corporate travel burnout and how wearables bring more personal touchpoints to the new travel experience.