The trajectory of the global airline industry is like that of a plane. At times, it enjoys tailwinds that propel it through to profitability. At others, the industry struggles against hefty headwinds. This is the story of the airline industry, a story of survival and emerging trends that fuel growth.
Within these trends, there are some that become necessary core competencies for future prosperity. Five are essential for the modern airline: social media, channel mix, analytics, revenue innovation and standardization.
Social media presence
Building a social identity allows airlines to access the digitally-connected passenger. To create brand equity through reliability, airlines must be present on channels passengers use. Whether via phone, text, chat, email or social media, passengers expect omni-channel availability.
Authentic relationships form when stepping out of the corporate comfort zone with real-time engagement. That's a feat airlines must practice to build brand equity and mindshare with travelers. Among the recent innovative airline social media campaigns and initiatives are:
Virgin Atlantic's "Looking for Linda:" an interactive contest that hooks customers with its unique concept
KLM's "Meet & Seat:" Fiers select seats alongside fellow passengers based on mutual interests on social media
British Airways' "Perfect Days:" Facebook application that encouraged travelers to share a travel wish list and itinerary
To be effective and reliable, airlines must dedicate resources for 24/7 interactions. Given this need, it often makes strategic sense for airlines to partner with vendors that offer on-demand tools.
Managing the mix
The online channel is represented by both the online travel agencies and brand.com websites. The channel is a powerful revenue generator for airlines. As indicated by market research data, almost 75 percent of air tickets today are bought online. E-commerce and automation such as Web check-in have largely enhanced the convenience of air travel.  The smartphone also plays an active role, putting self-service in the hands of passengers. In fact, fares remain affordable when accounting for inflation thanks in part to the power of technology. By filling more seats on each plane,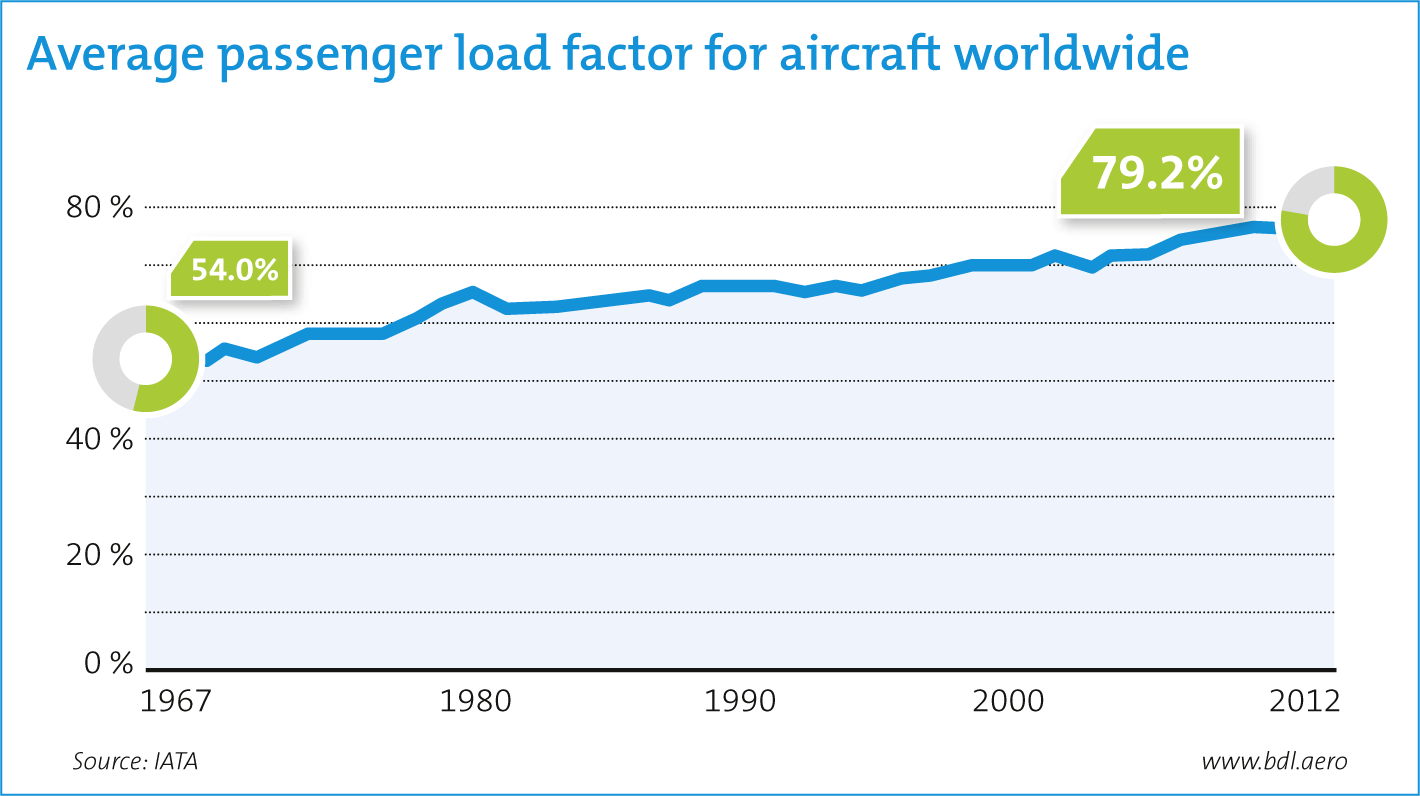 Yet, no matter how vital the online channel is, the offline channel is important. The airline customer service center is a critical touchpoint between airlines and their passengers. Personalization and brand personality are now consumer expectations. And for many concerns, passengers still prefer to speak with a customer-service agent.
Customers may drop off from an online purchase because of technical errors or billing issues. Such customers can be retained by the intelligent convergence of online and offline. Where the online channel fails, the offline channel should take over smoothly.
Actionable analytics
Analytics is a true "altimeter" for the airline business. Just as an altimeter measures the height of an aircraft above sea level — a crucial piece of information to remain aloft — analytics measure the airline's performance. Across many facets, analytics reveal what's happening and highlight potential areas of improvement.
Data proliferates alongside technology. This data is a gold mine of deep personalization, as it contains passenger profiles and preferences that can be leveraged to:
Develop targeted product offerings
Cut products that do not appeal to customers
Track real-time challenges faced by customers and provide personalized solutions
Predict customer needs and preferences through historical data
Effectively cross-sell and up-sell at the right time and in the right channel
Sales, marketing and customer service can each enjoy enhanced capabilities through data analytics. Analytics helps front-line employees make sound decisions in challenging environments.  As a strategic enabler for airlines, analytics are the altimeter that keeps airlines flying.
Changing the course in revenue generation
Volatile fuel prices, dull economic conditions and increasing competition are realities that challenge revenue. The prosperous airline explores new ways of changing the course in revenue generation. Some strategies include tapping alternate revenue-generating streams such as selling ancillaries across the value chain or stopping revenue leakage via the total revenue integrity route.
The ancillary route is an important revenue generator. Popular ancillaries include paying for checked baggage, booking a preferred seat and in-flight WiFi. Most airlines experience revenue leakage and are initiating a total revenue integrity program. This program must impact many processes including ticketing, departure control and customer-relationship management.
Focus on regulation and standardization
Regulations and directives on standardization dominate the airline industry. Most regulationsare in finance, the environment, and consumer rights. For instance, while airlines in the European Union are penalized for emissions above the specified limit, U.S. airlines are adapting to new pricing rules set by the government.
Each compliance measure adds to the total cost of operations. It is a cost that airlines must either bear on their own or pass it on to passengers. Often, it is not workable to pass these charges on and airlines absorb them as a new cost of doing business. Since new regulations are a given, a compliance program should optimize business processes for change.
The airline industry, like any other industry, is driven by trends. Many trends disappear while others remain. The five trends mentioned are likely here for decades to come. Airlines that pay close attention to these  areas — and then execute with confidence — will likely be around for decades as well.
This article was adapted from Saleema Khan's article "Trending Forward" in Ascend magazine. Click below to subscribe to Ascend.