In a recent article, Sabre CEO Tom Klein laid out a cohesive overview of the travel industry in Africa. As a member of the President's Council on Doing Business in Africa, Tom's perspective provides a direct look into efforts to collaborate with local partners to unleash existing potential through partnerships and technologies that create a more efficient, reliable and profitable industry.
Check out this infographic on the opportunities in #Africa for the travel industry

Share
The infographic below explains some of the foundational aspects of the continent's travel economy, as well as Africa's under-represented shared of the global travel business. For travel companies considering how to engage in Africa, the key is dialogue: talk to your local partners and deliver market-relevant products that benefit all parties.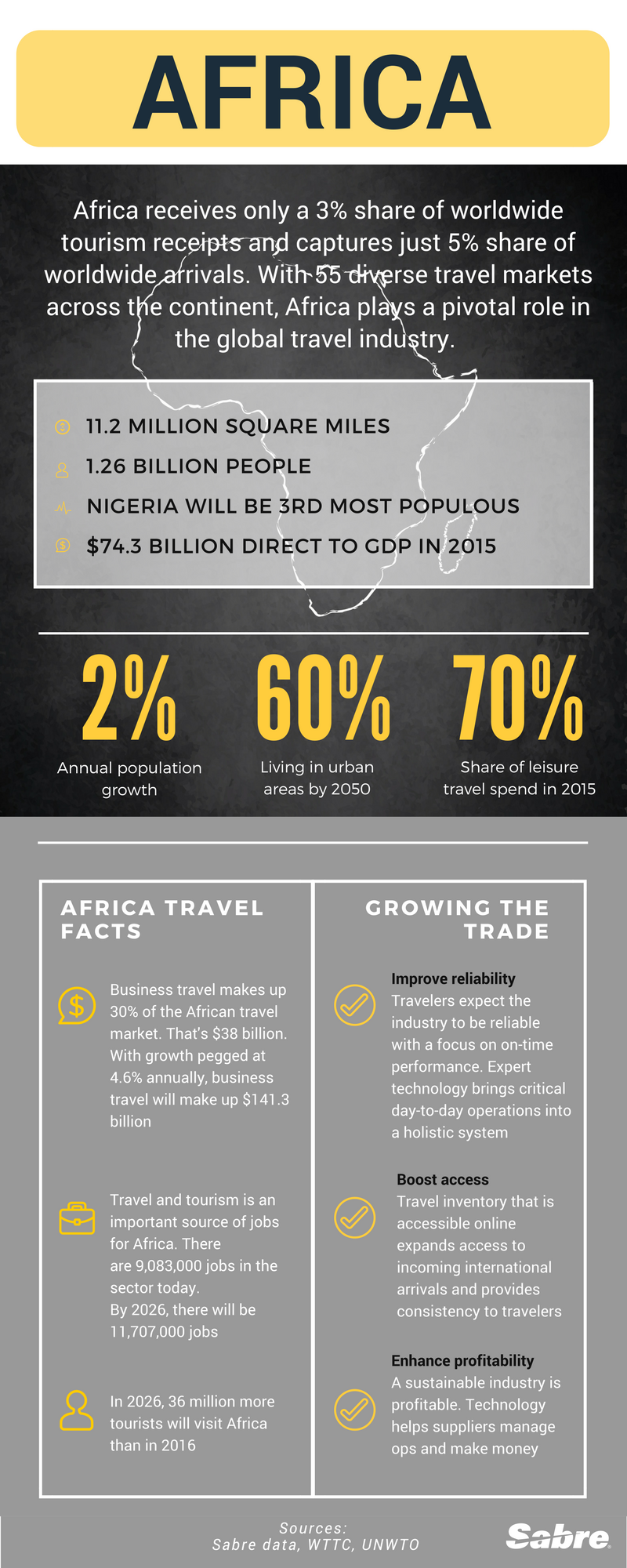 Check out this infographic on the opportunities in #Africa for the travel industry

Share