Enhance the operational efficiency, customer loyalty and profitability of your airline
Global airlines are seeking ways to obtain bigger payoffs from their IT spending. They have the technology all around their operations and the opportunity to leverage it more fully.
The most successful airline operations leverage unified technology in a way that sets the stage for better-integrated business processes all around the company, linking different departments with real-time data to shape decision making.
The ability to foster processes that are better integrated with maintenance, ground operations, flight crews and revenue forecasting enhances operational efficiency, customer loyalty, and profitability. When asked about the relationships between operational success and technology respondents point toward improved integrated business processes built on the foundation of connected systems.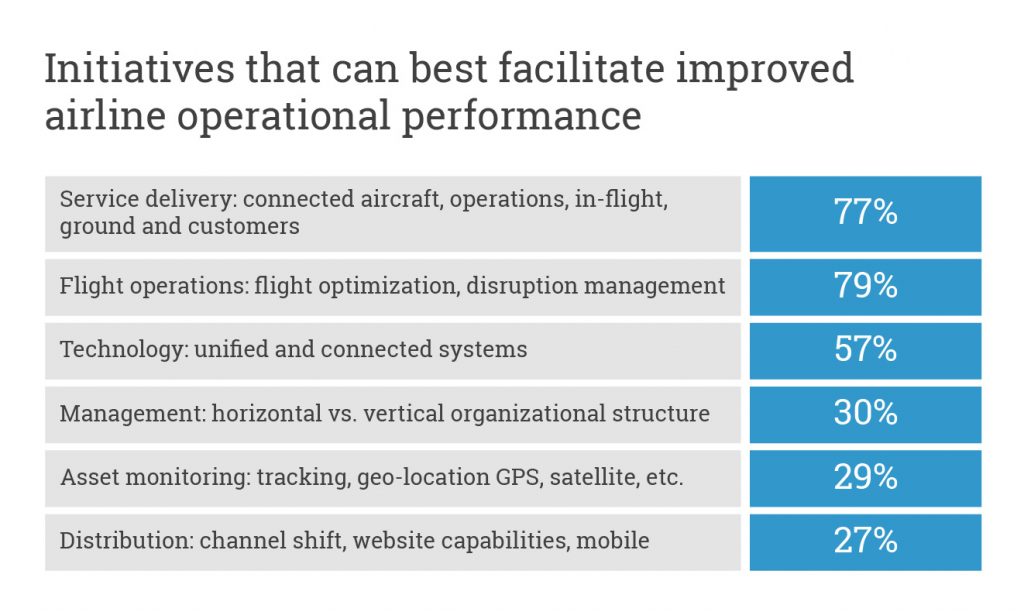 At WestJet Airlines, for example, technology sets the stage to help manage the carrier's more than 700 daily flights and connect baggage at its hubs. Innovation drives improvements, such as a recent investment in baggage tracking that lowered misconnected bags by as much as 35 percent.
Mike Byrom, director of guest experience for the Calgary, Canada-based carrier elaborates:
"What we're lacking is the decision-support tools that make us more consistent—we need to either decide to suffer through the disruption we get at peak demand times at our hubs or invest in the technology platforms that will give us better decisions."
"Shifting the Operational Mindset to Process Integration" is the third in a series of briefing papers from Sabre and Forbes Insights focused on how better business processes, enabled by technology, improve operational performance and disruption management. Based on a survey of 100 global airline executives and in-depth interviews, the research in all three briefing papers centers on balancing operations, profits and the customer experience.
The first briefing paper, "Bridging the Gap between Airline Operations and the Passenger," focuses on why connecting the data from across operational silos is critical to improving operations. The second briefing paper, "Putting Technology and Data in Sync," looks at how the airline industry is investing in technology so that they can deliver on their brand promise and deliver improved profitability.