Four countries and six cities in twenty-two days is not enough time to experience all that Europe has to offer, but thanks to a select group of travel apps and some of the locals I encountered, my first trip across the pond was smooth sailing; I was well informed throughout my entire journey. Listed below are the top five mobile apps that helped me explore the following cities: London, Ibiza, Barcelona, Rome, Venice, and finally Amsterdam.
Airbnb – A popular platform that allows users to either rent or host other travelers at their property (house, apartment, room, etc.). Users must register and create a personal online profile before using the site. Properties are associated with a host whose profile includes recommendations and reviews by previous guests. Using Airbnb for my trip not only helped position my overnight stays in prime locations within walking distance from some of Europe's most popular sites, it also enabled me to host various guests at my apartment in downtown Dallas while I traveled. This means I was able to offset most of the costs I incurred while traveling for three weeks and still have some extra "treat yo' self" cash left over.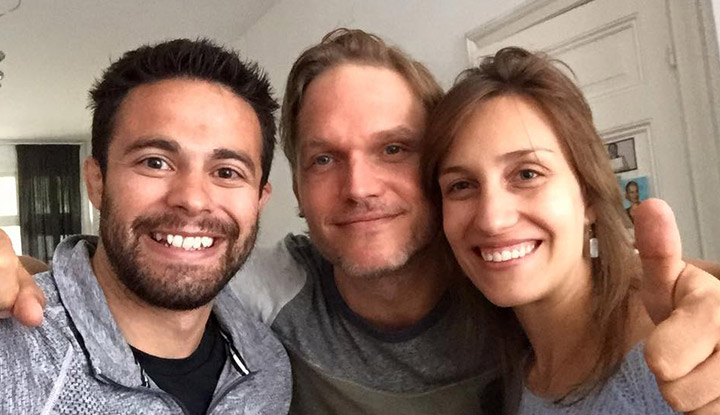 On the train from Rome to Venice I met two recent college grads from Hawaii who mentioned an app similar to Airbnb called "Couch Surfers." It is exactly what it sounds like. People pay to stay in a second bedroom, living room couch, air mattress or even the floor. I'm not sure this is my style, but if you're on a tight budget or just need a place to crash at the last minute, it could certainly be an attractive option.
TripCase (powered by Sabre) – Despite my obvious ties to this app, I can honestly say that TripCase is a no brainer and is a powerful tool that can help both business and leisure travelers. The travel itinerary management app provides free flight alerts and baggage claim information. It also syncs travel data for all your flight information, hotel reservations, car rentals and rail tickets. The "remember this place" option helped me tag my favorite restaurants, pubs or attractions. This was especially helpful if I was passing by some place interesting and wanted to come back a later time.
The app helped me stay on track by organizing each of my flights while displaying all the information I needed for the airline terminal self-check in screens. I was able to easily send my itinerary to friends and family so they knew where I was in case of an emergency. The ability to access Uber within the app was also convenient when I arrived in Amsterdam.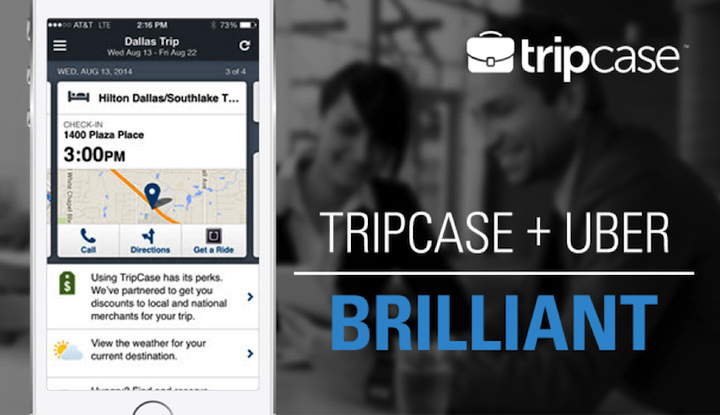 Click here to download the TripCase app via iOS and/or Android
Whatsapp – This mobile messaging service works great and can save you lots of money when WiFi is scarce in various parts of Europe. I used Whatsapp to stay in close contact with my Airbnb guests and my own hosts in Europe, as well as some of the new friends I met while in Spain. I used the messaging platform to communicate with friends and family back in the states. The ability to send pictures and video was a plus, especially when roaming.
One night in particular Whatsapp proved to be a really helpful resource. I'm unfamiliar with European futbol and found myself at a bar in Barcelona during the Copa Cup Finals – Argentina vs. Chile. Fortunately mi amigo and Sabre colleague, Daniel Duarte, is from Argentina. Daniel provided me with all the background info needed to help me better understand the magnitude of the tournament. This ignited my own passion about the game and I joined in the celebration with my new bar friends during the game. It was an experience I won't soon forget, and I now have a newfound respect for international soccer… I mean futbol.
Google Maps – Always clutch for getting around. My Airbnb hosts provided me with top-notch dining, sightseeing, and nightlife recommendations, but "how do I get there?" was always the question and Google Maps was always the answer. In walking and biking cities like Rome and Amsterdam, Google Maps helped get me to a particular location more efficiently than any physical map could. If it sounds like I'm too reliant on tech, it's because I am! I only had 2 – 3 days in some places and I didn't want to spend it being lost. #KnowledgeIsPower
Google Translate – As a Spanish American that doesn't speak Spanish, I would like to think I did an okay job of getting by in Ibiza and Barcelona. I grew up in New Mexico where Spanish is frequently spoken, and most locals in Spain also speak English as a second language – lucky for us Americans! However, this was not the case when I visited Italy. Google Translate was helpful when I would communicate with the locals, Uber drivers, waiters / waitresses, etc.. The app's audio feature also came in handy when asking my Uber driver for sightseeing recommendations as opposed to having him try to read the translation from the screen while driving.
All five apps really helped me make the most out of this Euro Trip. I'm a young single guy, and yet I was able to stay organized, well informed, on time and connected. And having the opportunity to make extra cash on the trip through my place back home – well, that was almost priceless.
Cheers to traveling smarter!