It is very important that every business keeps on diversifying and improving in order to survive cut-throat competition especially in a very dynamic industry such as in travel. At Sabre, we offer you products that helps to ensure your success.
Here are some ways we can help you increase your business.
More revenue opportunities
Investors want to see that a business is able to continuously generate more sales over time as the company tries to evaluate its longevity. With the proliferation of mega-OTAs, and the threat of suppliers going directly to customers, it is important to continuously look for opportunities for growth as a consolidator.
One challenge to consolidators is to continuously grow and increase your sub-agent customer base. To do this, you need to effectively automate and manage the distribution of your private fares to more travel agencies. More customers give you a continuous source of revenue for your company.
Our automated tools can help you:
File negotiated fare and rule content directly into the Sabre system
Manage your markups and content
Redistribute fares to your preferred sub-agents
Here is more information about some of our agency Revenue Optimization products.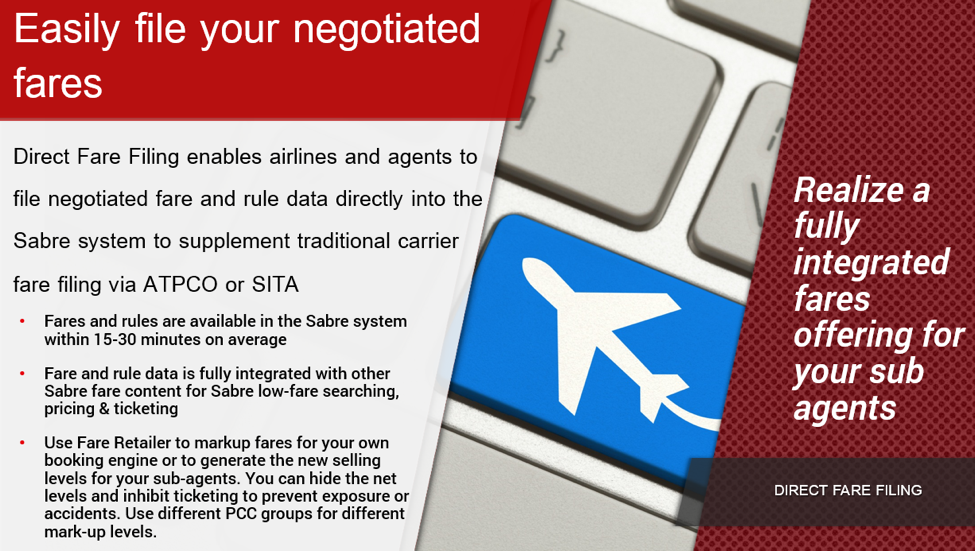 Automation of processes
Automation is an integral part in the success of any business nowadays. To keep your business running smoothly, you have to pay attention to how its underlying processes are being managed. Automating those simple, repetitive tasks will help you achieve your organizational goals faster and easier.
What does a manual end-to-end booking flow look like?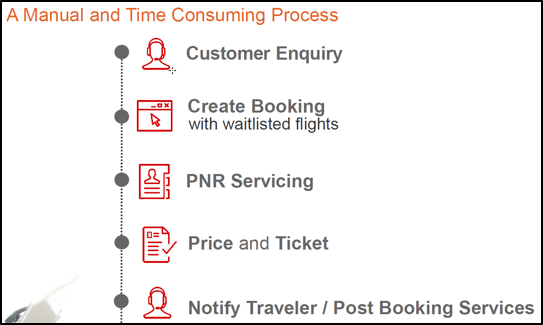 What if we can automate several of these processes?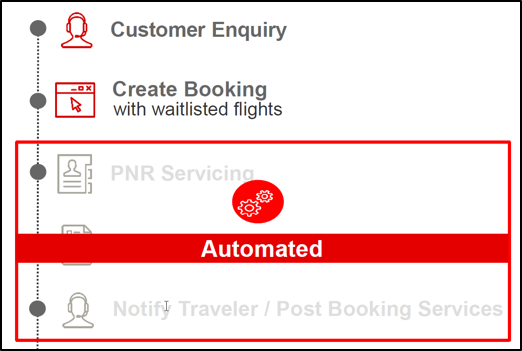 Sabre can automate these processes:
Check ticketing timeline
Queue monitoring
Fare search and price PNR
Issue ticket
Reissue ticket and process refund
Create your own customized scripts
Manage spending caps
You can design your own workflow to suit your company's needs.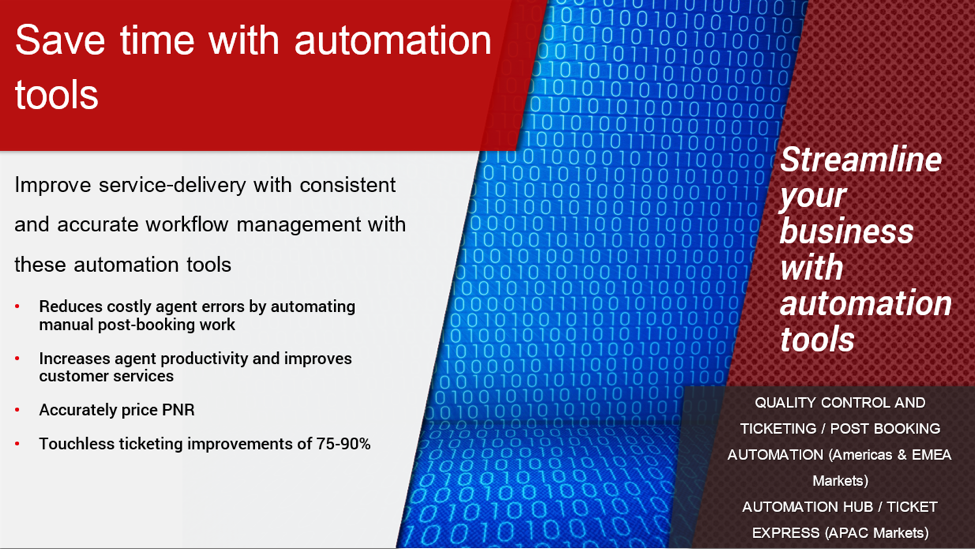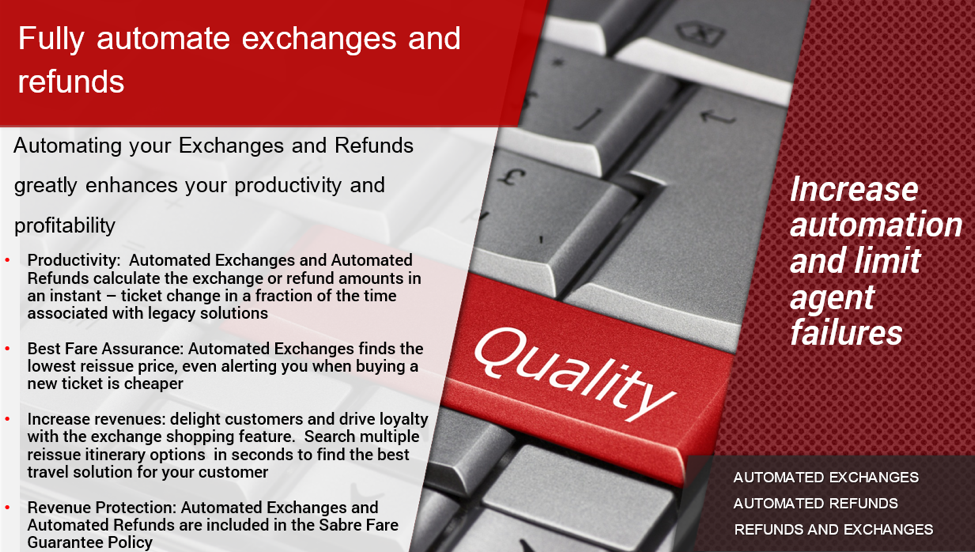 Greatest tool for developers
We know technology, we know APIs. You can count on us as a technology partner.
Reinvent travel with Sabre® Dev Studio, a portfolio of services and tools that enables you to access a whole new world of development opportunity. Dev Studio powers both business to consumer (B2C) and
business to business (B2B) applications. And it provides services that enable you to create value across the entire travel process — from inspiration and search to providing personalized service.
You can rest assured that by using the Sabre technology platform to power your application, you are working with a company that has a proven track record of working at a large scale, with a stable and secure environment.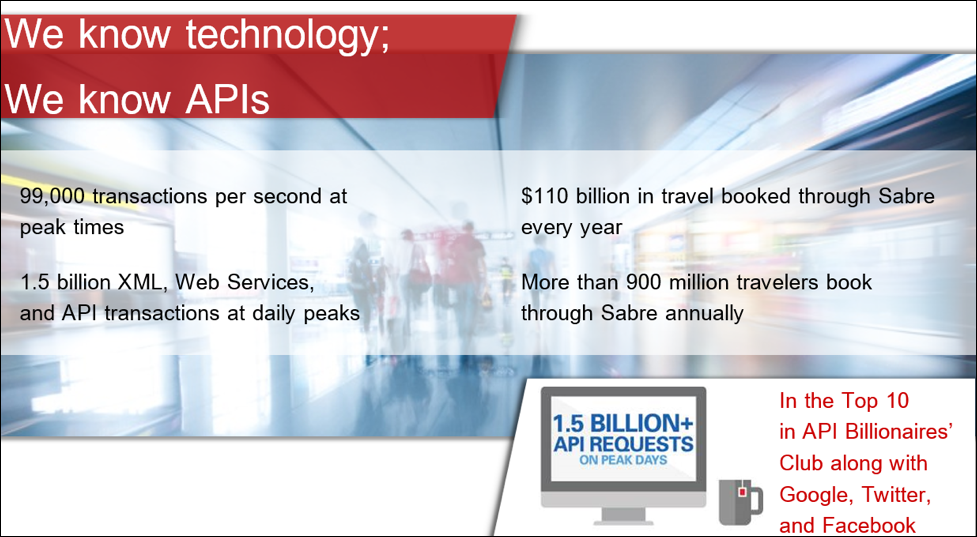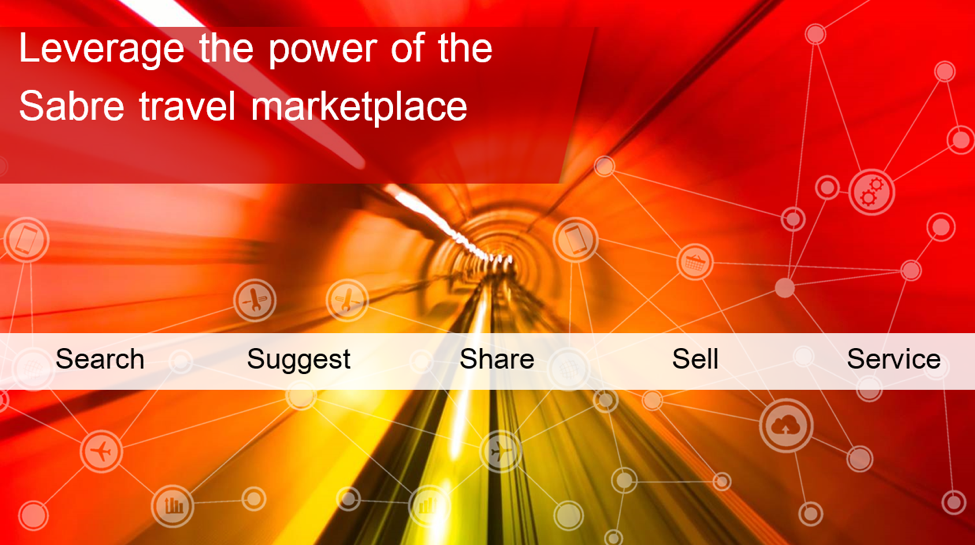 Sabre operates the world's largest digital travel marketplace.  Over $100 billion USD of travel is sold through our marketplace, and for developers we provide over 100 APIs and other services to work with our marketplace.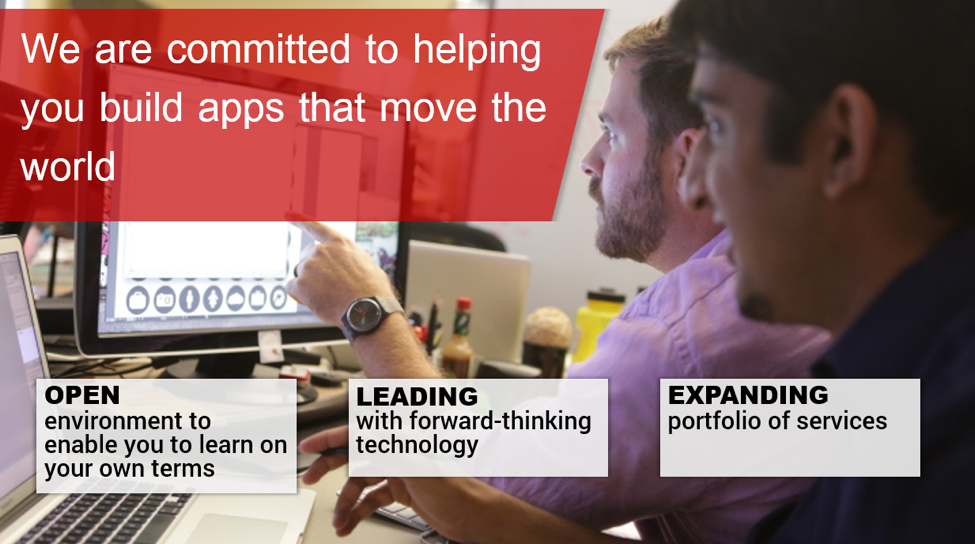 The Sabre Dev Studio Portfolio is broken up into 3 sections, Services, Tools and Resources.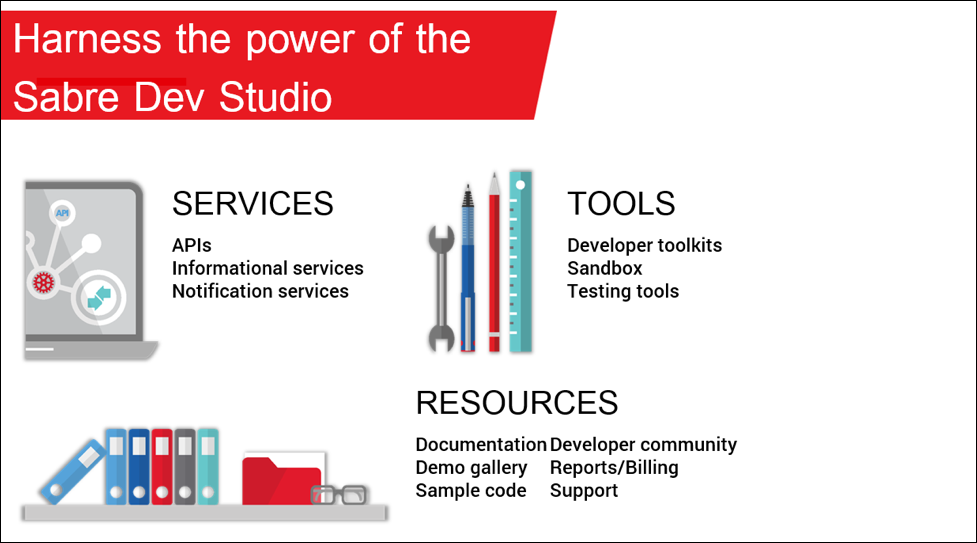 What does it mean to you?
Access comprehensive travel information to power your solutions
Develop and test faster with flexible APIs and dynamic tools
Sell your app to hundreds of thousands of agents around the world through the Sabre Red App Centre
Encourage your developers to visit our Sabre Dev Studio website by clicking here.
For more information on any of the above products, please contact your local Sabre representative.