Part 4 of the series "Diversification: The Art of Creating Unique Value"
---
Diversification – the art of creating unique value.
---
A new era for an established agency
In part 2 and 3 of our OTA diversification series, we discussed diversification with new models and new entrants. Hopper made a splash in the OTA pool with its mobile app-only model, while Freebird is making a name for itself by helping travelers avoid excessive delays during flight disruptions. In our last Twitter poll, we asked readers, "In your travels, how many times could Freebird have saved you from excessive flight delays?" The results were equally divided.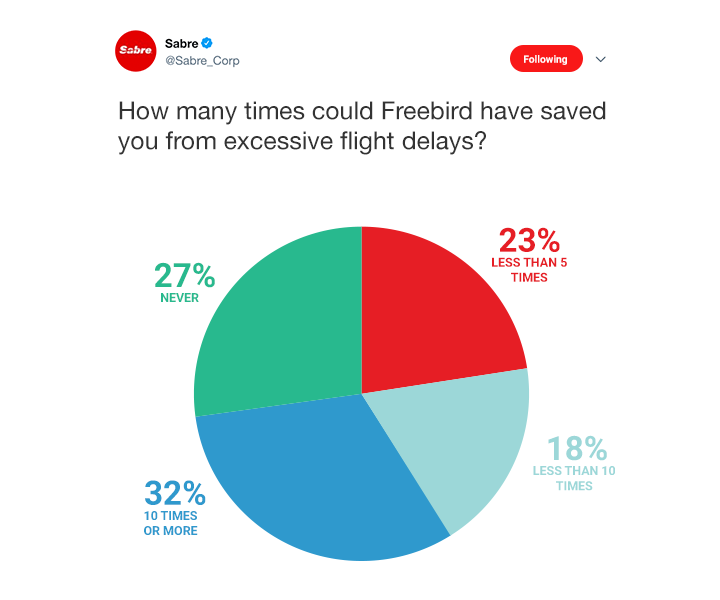 However, what if you are already an established company in the travel space? What does successful diversification look like?
Transforming for relevancy and market trends
Wing On Travel, at 50 years old, made a pivotal move in 2014 and transformed from a traditional, brick and mortar travel agency to an online travel agency (OTA).

In 2013, Wing On Travel committed to the transformation due to the expanding global smartphone market and Asia's rising shift to online smartphone shopping. Management foresaw that these factors would contribute to increasing demand in FIT (free independent traveler) and mobile shopping in the coming decades.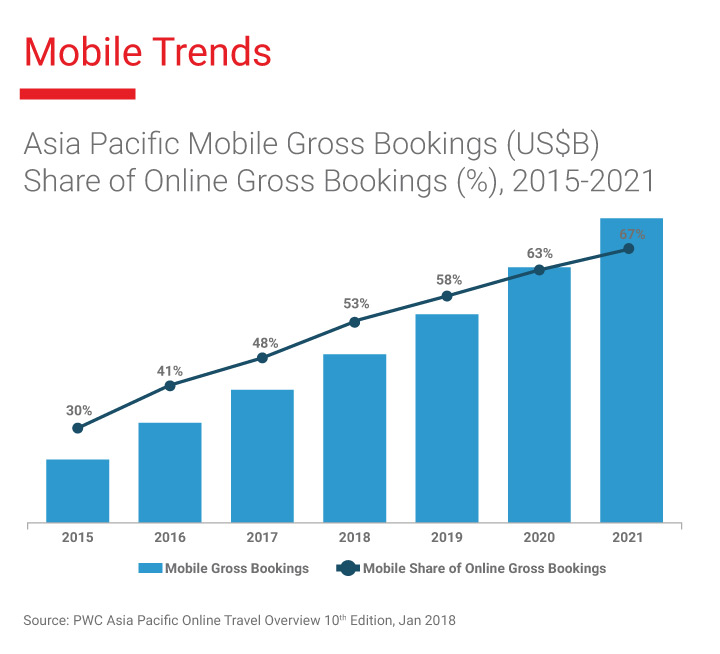 The Asia-Pacific mobile travel market is projected to grow over 129 percent overall between 2017 and 2021. The Wing On Travel app now captures the rising trend of online travel purchases and draws in the company's younger identified targets (Millennials and Gen X-ers) to aid in the rejuvenation of Wing On Travel's brand image. Now, Wing On is ahead of the traditional travel agencies in Hong Kong, that mainly focus on group tours, which are perceived as a less attractive traveling option for the younger generation.
Successful transformation
Being the pioneer in developing a real-time online travel booking app in Hong Kong, Wing On Travel identified travel technology expertise as critical in the early stage.
It looked to Sabre to boost the scalability of its online platform and to provide improved online shopping and booking performance for its customers.
"Sabre provided us with flexible technology necessary to support our rapidly evolving business needs. This technology, along with Sabre's stable platform and responsive customer support, was vital," said Lanny Leung, Director and CEO of Hong Kong Wing On Travel Service Limited. "As more travelers move online, we are focused on further scaling up our website and mobile booking operations to complement our offline business. We need a technology partner that not only gives us breadth of travel content, but enables us to better harness the vast virtual shopping opportunity across Asia Pacific and globally. Sabre does all of it."
Since partnering with Sabre, Wing On Travel has seen booking volumes more than double.
Delivering beyond expectations
Wing On Travel offers a diversified product offering — their all-in-one travel app delivers a leading leisure solution in Hong Kong.
Hotel (more than 1 million products).
Flight (real-time and instant confirmation).
FIT packages (more than 2,000 products).
Overseas theme park and major sightseeing tickets.
Overseas & local day tours.
Ferry tickets.
Group tours (more than 700).
Restaurant discount vouchers.
Travel accessories (luggage, pocket wi-fi/portable wi-fi router and SIM card).
Capturing and retaining customers with limited-time offers
Wing On Travel makes distinctive offers, unusual in its marketplace. Their app users receive push notifications about these offers.
The company capitalizes on knowledge that locals check or purchase travel on Wednesday afternoon. So, Wing On Travel introduced the "Surprise Wednesday" promotional campaign where they offer a special limited-time offer every Wednesday.  Due to these offers' overwhelming success, Wing On Travel extended the one-hour surprise promotions to three hours on Wednesday afternoons.
Additionally, a "Weekend Flash Sale" campaign was introduced offering discounted travel deals on hotels, flights and vacation packages to some of their users' favorite destinations.
Amazingly, their "Hotel Lowest Price Guarantee" promises the best hotel booking price — if the traveler finds a lower-rate (within 24 hours), Wing On Travel will refund 300 percent of the difference of the two rates!
Wing On Travel's transformation and innovation pays off
For established companies like Wing On Travel, this kind of transformation and innovation certainly comes with a risk and a cost. Thankfully, the success of the app and the company's long list of awards proves it was worth it.
Since October 2014, the Wing On Travel app has accumulated more than 1,200,000 downloads and is often listed in the top 10 chart of downloaded travel category apps. It now accounts for 40 percent of company revenue.
Not stopping yet
Lanny Leung, Director and CEO of Wing On Travel, believes that to thrive in the intensely competitive travel market, continued innovation is necessary. While they continue to invest in their mobile app, Wing On Travel is also exploring new ideas related to the following:
Boosting the customer experience through automation.
Creating an omni-channel strategy for a strong, unified brand image.
In doing this, Wing On Travel believes it will ultimately become the top-of-mind travel brand for Millennials and Gen X-ers.
Wing On Travel has proven that successful transformation via diversification is possible — even if you are 54 years old!
Sabre customer Wing On Travel transformed from a brick and mortar agency to an OTA in response to changing trends. What do you book most often through your favorite online travel agency?https://t.co/nSqQrEwFjA

— Sabre (@Sabre_Corp) September 13, 2018