We've all had fantastic holidays. Some have been discovered on the go. But let's face it, most successful holidays have been the result of hours spent sifting through ratings, mixed with a bit of pot luck. Usually very frustrating to have to do and sometimes confusing. And what's more, these reviews have most likely been written by other tourists. In reality, most modern travelers don't want to rely on advice from other tourists—they want the secrets only the locals know. They want to go further.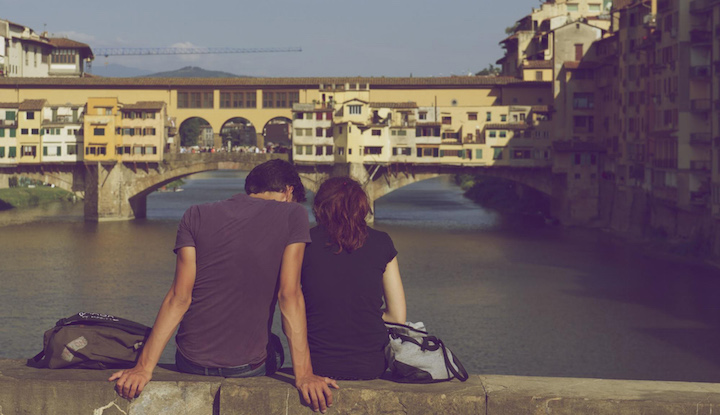 Think about some of the best holidays you've had. These have probably resulted from word-of-mouth tips, probably from a local friend of yours from the country you wanted to visit.
The truth is, knowing a local will dramatically improve your holiday. However, what if you don't have a friend that is a local in the country you want to visit?
gofurther solves this problem.
In June this year, Sabre gathered some of the brightest minds in travel technology to participate in #DestinationHack London at the Impact Hub Westminster. The 24-hour hackathon included over 150 developers representing 18 countries and resulted in the creation of almost 40 transformational travel apps.
Antonio, Andreas, Eleanor and myself teamed up (representing 4 different countries) and worked together to build the MVP of an app that went on to win Most Likely to Succeed and Best Wearable Hack at DestinationHack: London.
It's been a few months since #DestinationHack: London, and we wanted to check in to tell you about what we've been building.
So this is how it works:
Our vetted locals write out authentic experiences which they believe are the musts when visiting their corner of the world. The suggested experience will include directions, pictures, tips and hints of what to do when you get there; as well as an approximate budget, so that you know whether this is something you want to go for.
The experience will fall into various categories; e.g. romantic, adventure, seaside, foodie, city.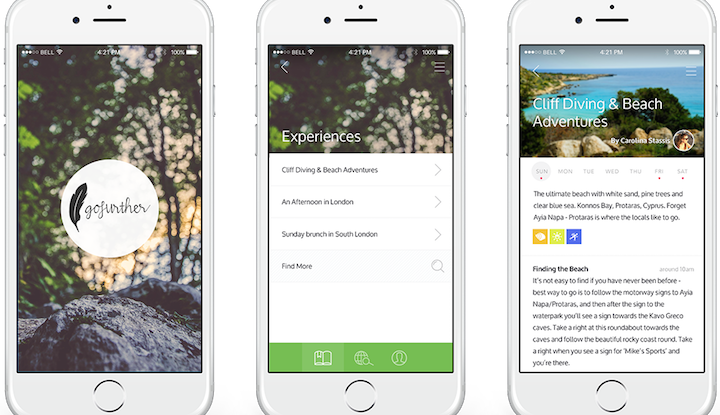 Travelers search for the country they want to visit and pick from the categories which relate to the type of experience they would like.
If they like the summary, they can buy the experience. This unlocks the full details of the experience and will also create a secure communication channel with the local—Airbnb style. This is useful if the traveler requires further clarification of a particular aspect of the experience.
There's also integration with the Apple watch, which should come in handy for on-the-go info.
What's more, after travelers have tried an experience, they can rate it. The experiences get ranked in order of quality, which should further validate them for future travelers!
If this sounds good to you – great. We're hard at work to bring this lovely app to market. If you'd like to support us and stay in the loop, head over to gofurtherapp.com and sign up for our waiting list.