SXSW Interactive's strong focus on emerging tech helps set it aside as one of the most unique conferences of its kind. For years, it's been a place where new and bold ideas come together and top tech trends are showcased for the world to see. With that in mind, it's no big surprise that Sabre Dev Studio can be found in Austin at SXSW this year.
Think about it: Dev Studio encompasses Sabre's open developer platform and represents a best in class developer experience with all the tools available that developers would need (sample code, a test environment, workflows, a demo gallery and more). In fact, there's over 1.5 billion transactions processed per day at peak times through the aforementioned APIs. So while SXSW might not be a travel specific conference, it's hard to ignore the power our technology harnesses.
It's one thing to just talk about it, but it's also easy to examine a possible scenario in addressing just how this technology can be so impactful. Let's look at air shopping in travel. The traditional way might have a consumer thinking "I'd like to go from point A to point B on June 4 and return on June 9. What are the best fares?"
While there's nothing wrong with this traditional model, recent trends show advanced shopping and intelligence searches that pose questions such as "what beach destinations can I fly to the week of June 4 for less than $500?", or "I need to travel to Toronto for 4 days in March. When is the best time to travel?" Clearly the ability to ask more complex queries makes for a better user experience — and also decreases the likelihood that a user will jump off to another site due to inaccurately targted results.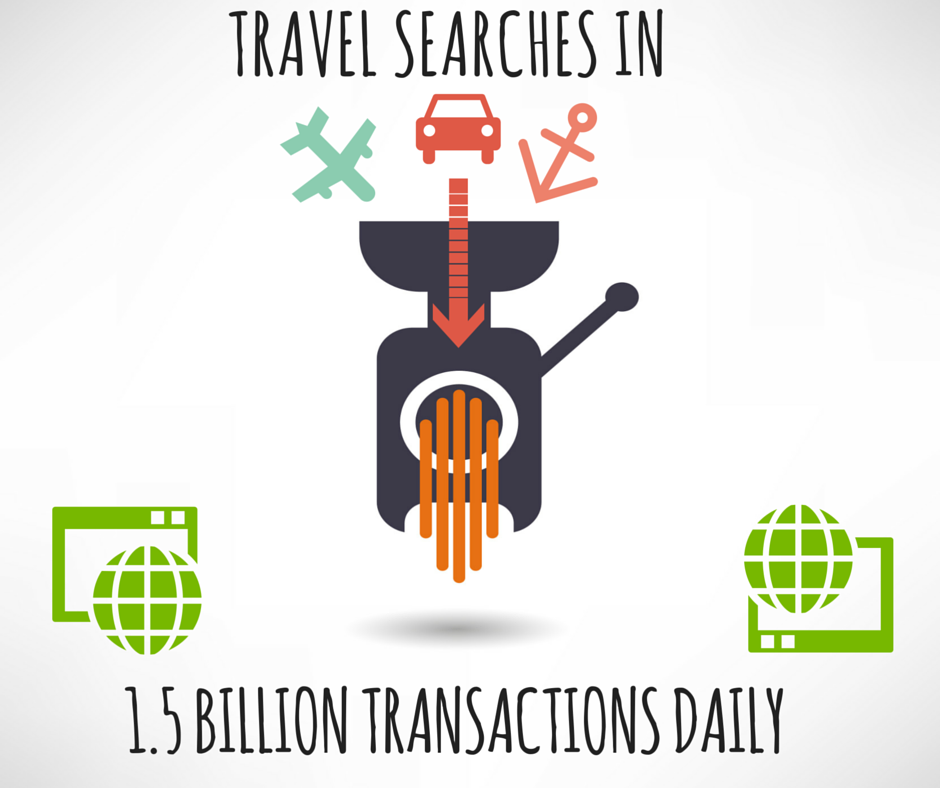 If you're a developer for a startup or even an established company who's looking to pioneer a new mobile app that relies on inspirational shopping or projected fares to answer the more daunting questions, we've got the technology to help you.
Our portfolio of APIs (both REST and SOAP) allows you to shift your focus away from air shopping in the traditional sense and enables you to address the customer's needs (how to get from point A to point B) while promoting alternative solutions (different days or different times) and provide them with the best possible fare and their ideal booking rate/destination.
A perfect use of this sort of inspirational shopping is immediately apparent within the Escape webapp. Seen in our demo gallery, this is an inspirational air shopping application that uses a combination of both search and intelligence APIs in a rather simple workflow. The user is able to search by budget, theme and region to find the best match for potential destinations. For those who are a little tech curious, this particular webapp uses a combination of APIs, including:
This approach to shopping and travel technology can also be used in a variety of ways, from group travel planning, to shopping across multiple airport combinations to even customers looking to populate their own flight/fare database. If you can imagine it, it's possible.
Even better, this is only one scenario that dives into air shopping. Imagine the possibilities when we incorporate hotel, rail, car rental and beyond. We're talking about mobile, web apps, travel agent bookings and as voice search and technology continues to evolve, we'll see it there as well. What an exciting time for travel tech!
So in this regard, it makes perfect sense that Sabre Dev Studio is demoing our open developer platform at a booth at one of the world's leading technology conferences. There's a very good chance that many of you have used this very technology to plan trips before or will even use it to book your trip to SXSW!
Come see us demo Sabre Dev Studio for yourself. We'll be there from March 13 – March 16 at stand 441. See you there!