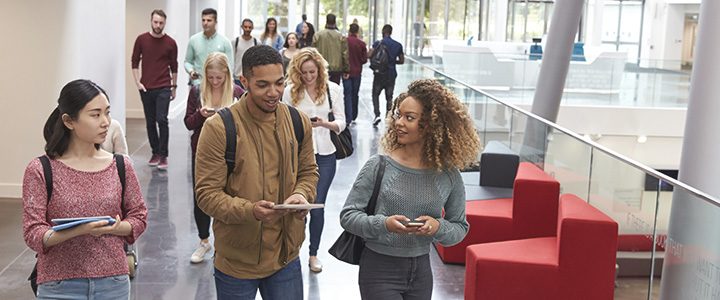 Discover yourself at Sabre
Sabre is the global leader in innovative technology that leads the travel industry. We are always looking for bright and driven people like you who have a penchant for technology and want to hone their skills. We know that recent and soon-to-be graduates bring a fresh perspective, as well as a familiarity with and curiosity for new and cutting-edge methodologies. If you're interested in challenging work, being part of a global team, and solving complex problems through technology, business intelligence and analytics, and Agile practices — then Sabre is right for you! It's our people who develop and deliver powerful solutions that meet the current and future needs for our airline, hotel, and travel agency customers.
Here at Sabre, we are fortunate to have the resources of a large company paired with the culture of a startup. Our company culture includes casual work environments, employee amenities, flexible work arrangements, and exceptional learning opportunities. And, you'll be surrounded by intelligent team members who you'll be proud to call your peers.
Sabre also has an Employee Resource Group (ERG), Ascenders, that encourages community, development, and impact. By becoming an Ascenders member, you will be provided with opportunities to grow professionally and personally, to connect with peers, and to create impact.
Our university recruiting programs are designed to discover and develop future leaders. We have both full-time and internship opportunities designed to get you off to a great start!
To learn more about the people and culture at Sabre, follow us on Twitter, Facebook and LinkedIn.
Internship timelines
SOUTHLAKE, TEXAS, UNITED STATES (Headquarters)
September to March:  Applications accepted; interviews completed; offers made
May: Internships begin
August: Internships end
March to June:  Applications accepted; interviews completed; offers made
July: Internships begin
September: Internships end
BANGALORE, INDIA
August to November:  Applications accepted; interviews completed; offers made
January to June (Group I): Six-month internship program
July to December (Group II): Six-month internship program
*Please note: The University BITS Pilani Internship application is managed separately